Alberta Indigenous Tourism Summit
April 2, 2019
Building Authentic Indigenous Tourism
Join us to learn, grow and share to the first annual Indigenous tourism summit, a one-day gathering of Indigenous tourism operators and supporters sharing opportunities to build, grow and succeed as Indigenous businesses.
Indigenous Tourism Alberta has organized a full day of speakers, panels and group discussions to help you discover pathways to success in Indigenous tourism, as a community or as an independent entrepreneur. Enjoy coming together with others interested in or actively operating in Alberta's rapidly growing Indigenous tourism industry. You will learn that significant economic opportunity can be found while respectfully sharing Indigenous cultural experiences.
Date: April 2, 2019
Location: River Cree Resort & Casino, 3000 East Lapotac Blvd., Enoch, AB, T7X 3Y3


Summit Topics & Issues
Indigenous Tourism in Alberta: "What is the tourism opportunity?"
Your Story Through Food: Indigenous Culinary Tourism.
Telling a Story: Creating a meaningful guest experience.
Development
Building your tourism experience.
Indigenous Tourism Roadmap to Readiness: Your business checklist.
Community Readiness: Is your community ready for visitors?
Business Development: Growing your business offering to find new opportunities.
Marketing
Developing inspiring Indigenous tourism marketing content.
Making the most of marketing channels.
Understanding the Travel Trade.
Artist and Artisan's Opportunity and Role in Tourism.
Tickets
$75 for full conference including breakfast and lunch
$50 for elders
Agenda
Coming soon!
Event Partners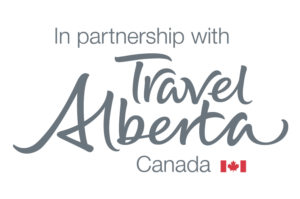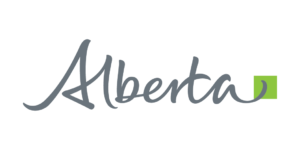 Speakers
Indigenous Filmmaker, Founder of REDx Talks
---
Cowboy Smithx is an Award Winning filmmaker of Blackfoot Ancestry from the Piikani and Kainai tribes of Southern Alberta, Canada. Cowboy is the...
Executive Chef – Grey Eagle Resort & Casino
---
Canadian indigenous born Chef Bill Alexander is the Executive Chef at the Grey Eagle Resort & Casino located on the beautiful Tsuu T'ina...
Owner – Eaglestar Enterprises and Event Emcee
---
Hal Eagletail is member of the Northern Dene Tsuu T'ina Nation located in the Treaty 7 area of southern Alberta. He is the...
Executive Director, Indigenous Tourism Alberta
---
Working with the ITA Board of Directors, Tarra is responsible for ITA's strategic business plan to build and promote authentic Indigenous tourism that...
Marketplace
Vendor and exhibitor tables are now available for the 2019 Alberta Indigenous Tourism Summit.
The marketplace is an excellent opportunity to get yourself or your business in front of the conference attendees.
For artist and artisan vendor tables, please apply HERE.
NOTE: This application is only open to any Alberta-based authentic Indigenous Artist or Artisan whose product inventory will be at least 50% items that they have made themselves. There is a maximum number of seven vendor tables available for artists and artisans. This application process allows ITA to review and consider the applicants for selection to one of these seven tables available.
For exhibitor tables for Indigenous businesses & organizations as well as Industry and Government organizations, please purchase your table HERE.
NOTE: This opportunity to purchase an exhibitor table in the Summit Marketplace is open to any business or organization who supports Indigenous tourism in Alberta as well as Indigenous tourism businesses, retailers, gift shops or galleries selling goods on behalf of Indigenous artisans or goods produced by a third party.
Sponsorship Opportunities
Indigenous Tourism Alberta (ITA) invites you to support the 2019 Alberta Indigenous Tourism Summit as a sponsorship partner. Overall sponsorship benefits:
Building relationships with Alberta industry leaders, tourism operators, and communities playing a role in the development of Indigenous tourism in Alberta.
Website logo recognition; Official summit signage located throughout venue, and on social media wall.
Sponsorship acknowledgement at conference during the opening and closing of the summit.
Logo recognition on all conference print materials with marketing materials included in delegate bags.
---