Members can login to ITA Connect to confirm their business information, search for business resources, articles and webinars, apply for ITA grants and programs, and post updates for other members and ITA staff.
If you are a member and do not have access to your ITA Connect profile or you are having trouble logging in, please email membership@indigenoustourismalberta.ca.
---
How to use ITA Connect
Marketplace
The ITA Connect Marketplace is an up to date listing of ITA program and grant opportunities you can apply to, as well as questionnaires and survey's we have requested for you to complete.
Marketplace opportunities are found on the home page of your ITA connect profile. If you do not see any opportunities listed, that means there are non currently available.
To apply for a program or grant, or to complete a questionnaire or survey:
1. From the ITA Connect home page click 'Learn More' under the Marketplace opportunity you are interested in.
2. Review the 'Details' section. Then, at the bottom of the page click 'Register'.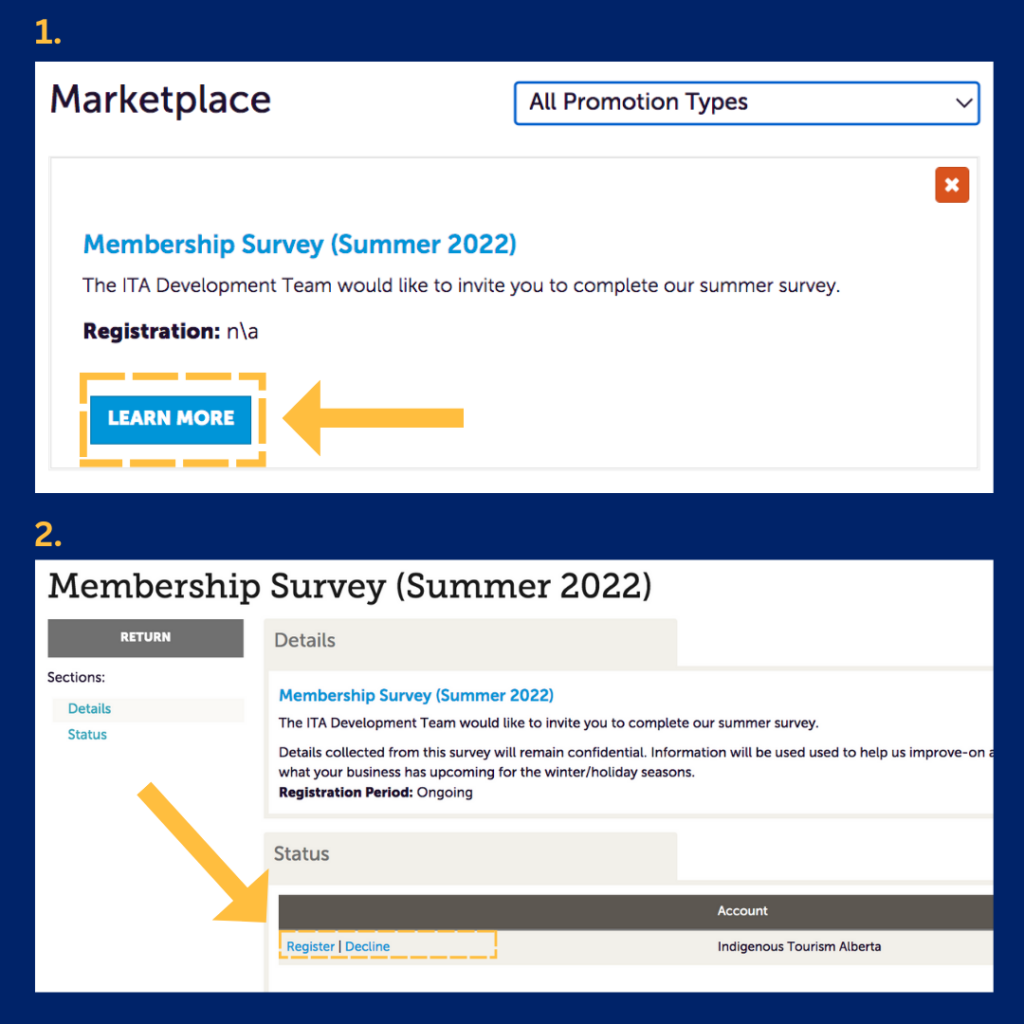 3. Complete all required fields outlined in the application/questionnaire, then click 'Submit'.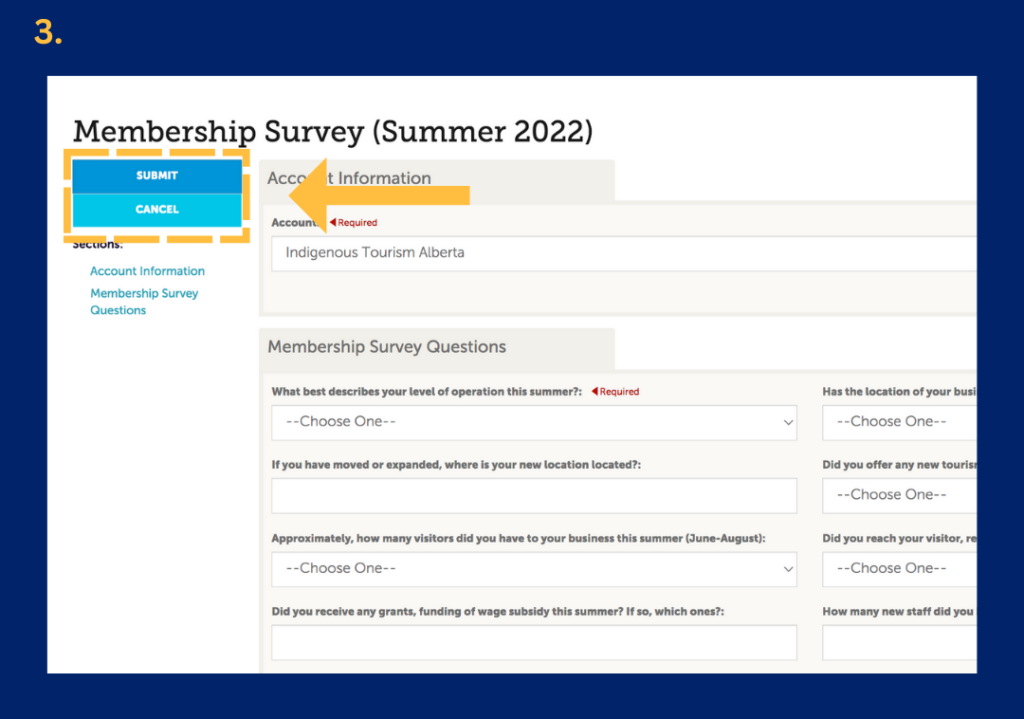 Partner Bulletins
Search ITA Connect's Partner Bulletins for development and marketing recourses, webinars, and view the latest announcements from ITA's Membership and Development Team.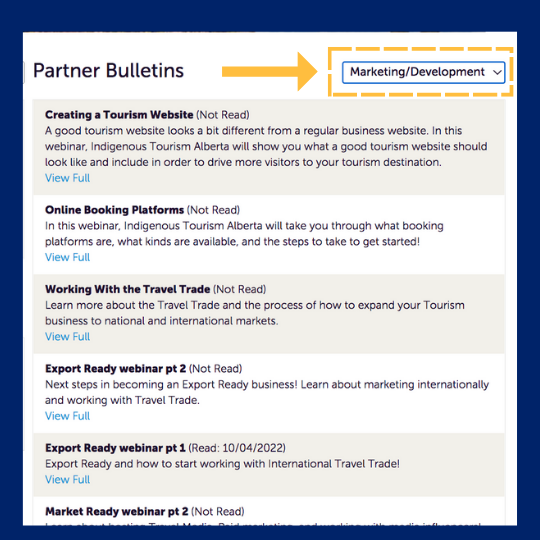 Post Board
Say hello to other ITA Members or leave a message for ITA Staff.
To leave a post on the Post Board, click the blue pen icon located to type your message, then hit submit!