Welcome to the Indigenous Cultural Tourism Pathway!
An Indigenous Grassroots Training Program for Community Tourism Development
This online training program has been uniquely crafted to lead you on a journey that will provide you with the knowledge, tools, and inspiration to move forward with grassroots tourism in your community. The ultimate goal of the Program is to empower your community to set up your own Tourism Office, which will serve as a strong starting point for a flourishing local tourism industry.
On this page, you will find all the resources required for you and your community's Sharing Circle to complete the Pathway Program. This includes Your Path Forward, your interactive guidebook; recordings of all Pathway Sessions as they occur; as well as any other resources needed.
This program is designed to empower you to discover and achieve your tourism vision while remaining grounded in your community's traditional values and local realities. Whether you're just starting or continuing your journey, we congratulate you on taking these important steps to grow your local Indigenous tourism industry!
Shae Bird, ITA Chief Executive Officer
Your Path Forward – Pathway Guide
Here you can download your Pathway Guide workbook for the Program, entitled Your Path Forward. Each member of your team may download the guide, however only one copy will need to be filled out to successfully complete the Program.
Instructions:
To open and complete the PDF, you will need Adobe Reader 7.05 and above. If you do not have it installed on your computer, you may download the latest version free of charge from http://get.adobe.com/reader/otherversions
Once you've ensured that you have Adobe Reader, designate someone from your community's team (Sharing Circle) to download the PDF and be responsible for filling out your team's responses. This individual will be in charge of saving the PDF with your work each week on their computer.
For assistance, email pathways@indigenoustourismalberta.ca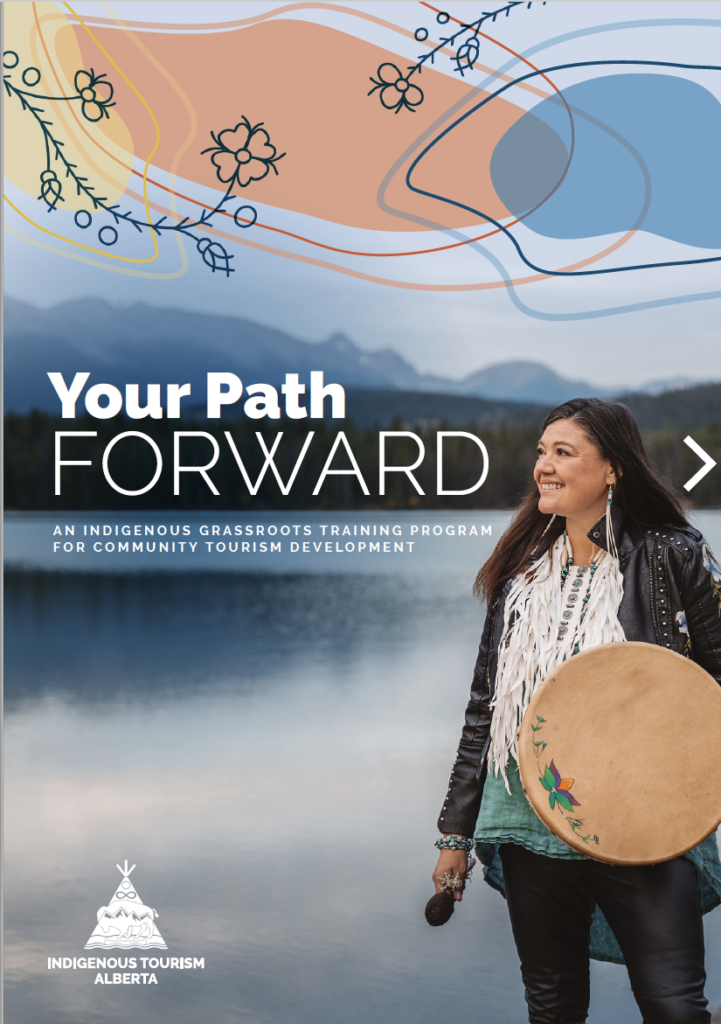 Recorded Pathway Sessions
Orientation
Trail 1 Understanding Grassroots Tourism
Trail 2 Engaging Your Community
Trail 3 Cultural Authenticity
Trail 4 Resource Inventory
Trail 5 Product Development
Trail 6 Marketing & Partnerships
Trail 7 Planning & Organization
Resources
Quick link references to the resources found in your Pathway Guide
Additional ITA Resources