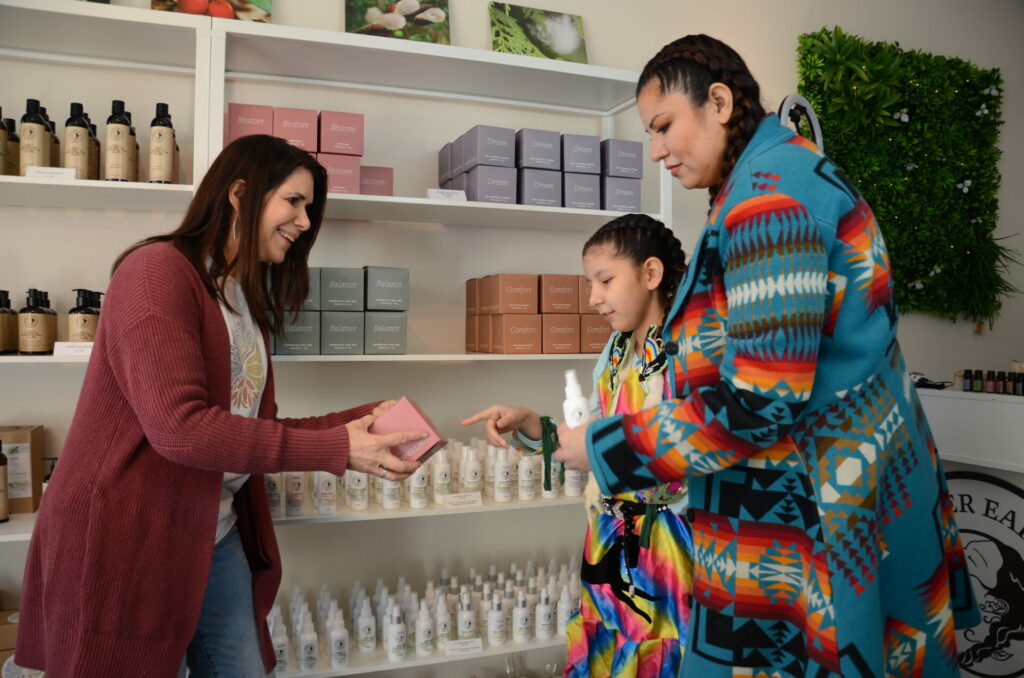 Beauty products from traditional knowledge
Entrepreneur is keeping grandmother's knowledge of the land alive through luxurious and local products
By Chevi Rabbit
Mother Earth Essentials was created by Carrie Armstrong as a way to pay homage to her late grandmother's teachings on traditional plants and natural remedies. It just happens to also offer some amazing high-quality bath and beauty products that are in increasingly high demand. 
The roots of the company lie in Armstrong's childhood, when her grandmother would take her for walks on the land to teach her about the traditional use of native plant species.
"My grandmother loved plants, and she grew up with many of those teachings," said Armstrong. "In nature, my grandmother was a different person, like she was excited and joyful about every plant and berry that she found. It was beautiful. It was essential to her."
At the time, however, such teachings were private. Amstrong says her grandmother, like many Indigenous Peoples impacted by the injustice of residential schools, was wary of sharing her traditional knowledge.
"My grandmother hid our family teachings on traditional plants," Armstrong recalls. "She did it in private because my mother and her sisters were taken to residential schools."
Those experiences motivate Armstrong today. She says Mother Earth Essentials's products and teaching workshops are her way of keeping her family's teaching and natural remedies alive and sharing them with the world.
"It's vital that we keep Cree teachings alive and don't lose them," she says.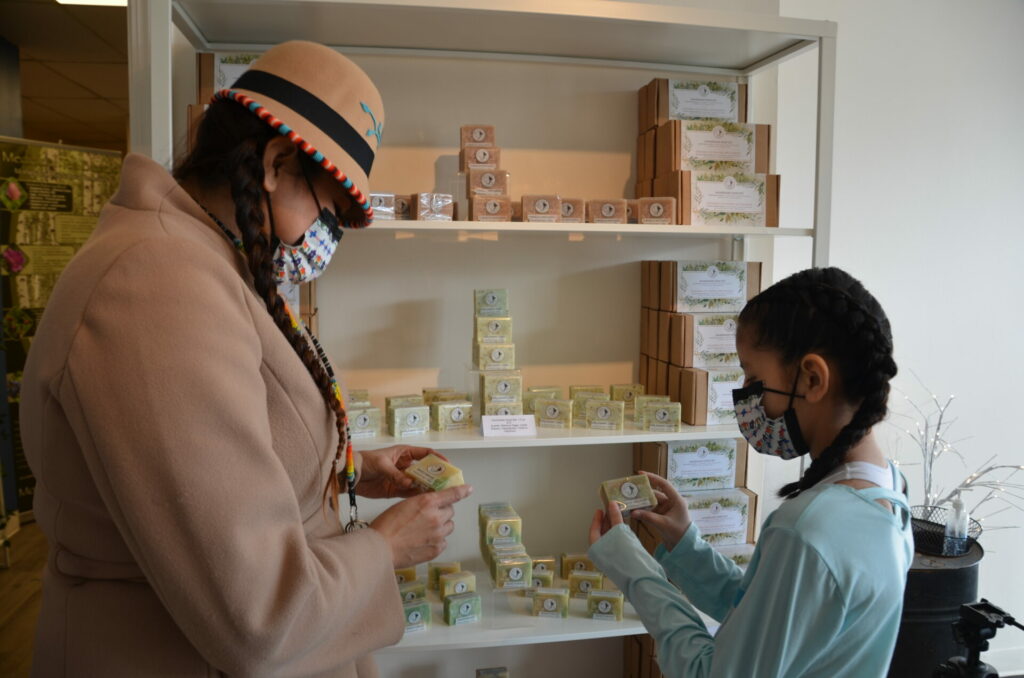 She started her career in the beauty and retail industry as an esthetician and a cosmetic sales rep before moving into teaching. It was there that she saw the potential of Mother Earth Essentials.
"I started working with the students and introduced them to plants. I noticed how they responded positively to the traditional plants and teachings," says Armstrong. "I started with just four soaps. I had sweetgrass, cedar, sage soap. Then I started with tea."
Armstrong makes it clear that she is not a Medicine Woman but an educator with a background in the cosmetic industry. She has been able to navigate the tricky balance in sharing her traditional Indigenous knowledge thanks to the support of Elders at Amiskwaciy Academy, where she taught, who helped guide her in ensuring proper cultural considerations.
Armstrong says one thing that's emerged through Mother Earth Essentials is enabling Indigenous families yearning for that sense of connection to the land and their culture lost during Canada's oppressive history. Through her company, Armstrong is reconnecting other Indigenous Peoples to their culture that was lost through residential schools.
"I saw people wanting that connection to their culture and connection," said Armstrong.
She also connects with many non-Indigenous people and introduces her family's knowledge at her workshops, demos and through her book, Mother Earth Plants for Health & Beauty, which shares her family's teachings and information about the plants and how to collect them.
Mother Earth Essentials continues to be a pillar of success in Canada, and her business model is an example of mixing Cree tradition with innovation, respect, and humility.
And within this evolution process, Mother Earth Essentials continues to grow. Her products and workshops are available at her retail shop in Edmonton, and she recently signed a deal to supply her products to select Rexall stores across Canada.