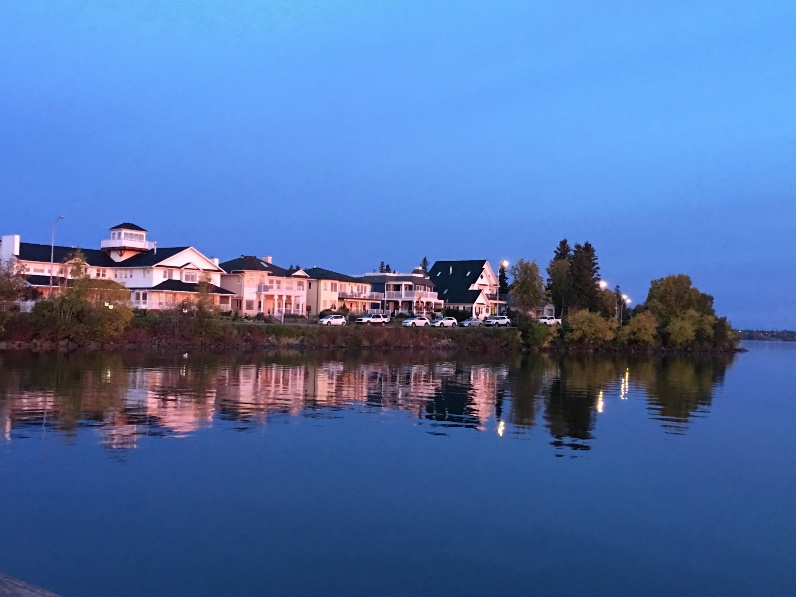 Explore Northern Alberta with Janvier Gallery and Waterfront Harbour B&B
Located just 3 hours northeast of Edmonton, the City of Cold Lake offers pristine waters, rugged wilderness, and a variety of unique shops and amenities. Featuring Aspen Parkland and Boreal mixed-wood forests, Cold Lake is tucked away from the hustle and bustle of big city living and gives you the opportunity to unwind and explore the beautiful scenery and features of this small northern city. While in town, Waterfront Harbour B&B and Janvier Gallery make the perfect place to stay and one of the many great things to do in Cold Lake.
Waterfront Harbour B&B
This spotlessly clean, boutique bed & breakfast sits right on the lakeshore giving guests unobstructed views of the majestic scenery. With your choice of four unique bedrooms with private baths, or a three-bedroom suite perfect for families, Waterfront Harbour proudly offers home-cooked breakfasts, fresh baking, a different entrée each day, and a selection of tea and coffee for guests at any time of day.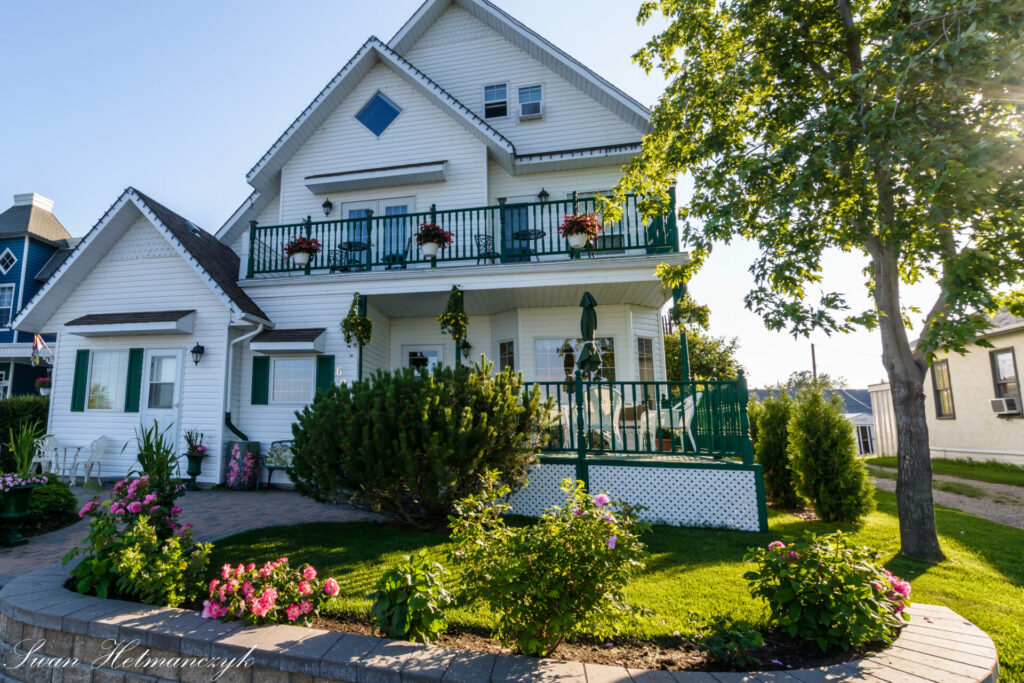 Waterfront Harbour's true charm comes from the extra care they take to ensure their guests have an amazing experience. With a five star rating on Trip Advisor, guests can't say enough great things about their experience.
"I can't say enough awesome things about this bed and breakfast. The staff and guests are all amazing people. The house and rooms are full of character. The view from the balcony on the lake is breathtaking. Super easy to find. Walking distance to almost everything. The breakfasts are out of this world and the presentation is spectacular. Do yourself a huge favour and book this for your next trip, you won't be disappointed," said recent visitor to Waterfront Harbour, Kent G.
Waterfront Harbour provides a new standard of bed and breakfast luxury highlighted by exceptional service, beautiful amenities and thoughtful touches that invites a sense of relaxation in comfort and sophistication.
Perfectly located, Waterfront Harbour is a great jumping-off point for many adventures including visiting the unique nearby restaurants, heading to Kinosoo Ridge Ski Resort for skiing, snowboarding and their tube park or visiting Janvier Gallery.
Janvier Gallery
Janvier Gallery is home to the works of Alex Janvier, a professional artist renowned for his distinct curved lines and use of bright colours combinations.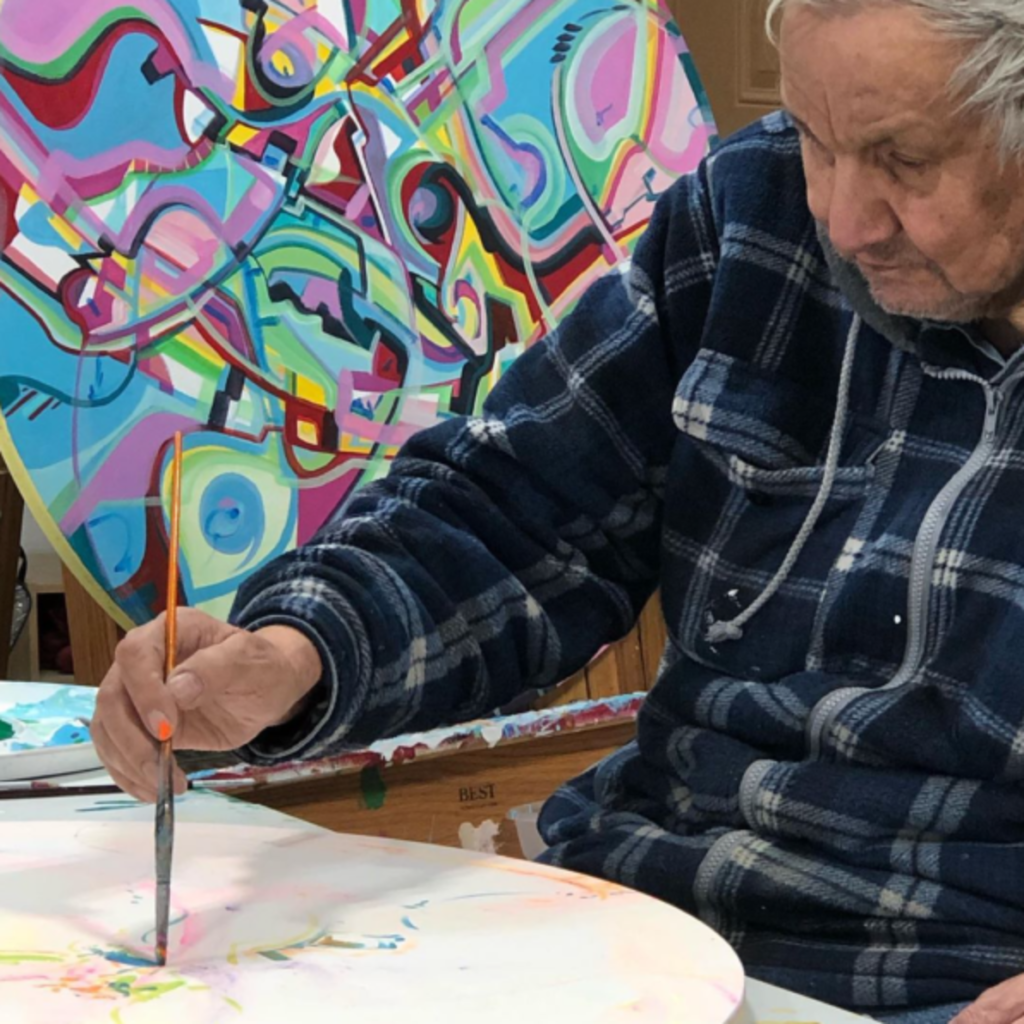 At his gallery in Cold Lake, you will find an amazing assortment of original works of art, art products, and Alex Janvier prints.
Beautiful gallery and artwork My husband and I love Alex Janvier's work and went to the gallery to look at the artwork and purchase a painting. The gallery is solely to display his work, and has many pieces to choose from. It is a beautiful bright space, and although small, is worth seeing, since he is such a Canadian treasure. I bought a painting that I absolutely LOVE, and enjoyed viewing the work on display. Jill who works there was a pleasure to deal with, and the location near Cold Lake meant we had a small vacation structured around the gallery visit, and we plan on going back in the summer to enjoy the lake. If you love art and Alex Janvier, treat yourself to a mini vacation to Cold Lake and check out his gallery!
Cold Lake, Alberta
Surrounded by Provincial parks and beautiful landscape, Cold Lake is an outdoor recreation enthusiast's dream. Cold Lake has plenty to offer guests who are looking for adventure or relaxation in both winter or summer season.
For more Alberta adventure ideas, visit our Things To Do page!