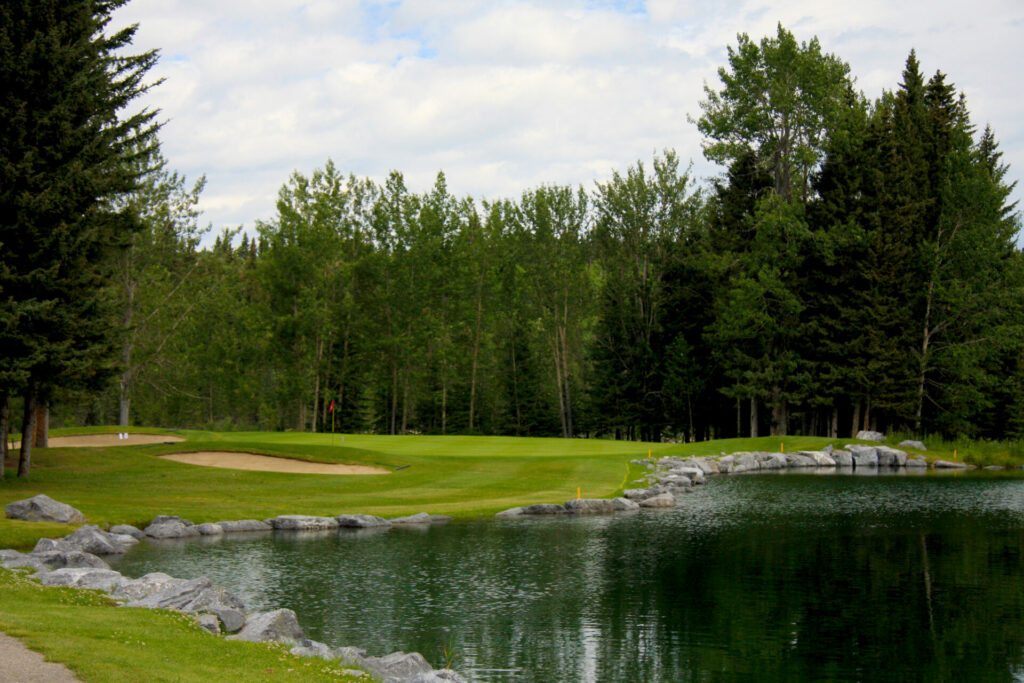 Experience Championship Golf In The Beautiful Foothills of Tsuu T'ina Nation at Redwood Meadows Golf and Country Club
Redwood Meadows Golf and Country Club is a golfers paradise. A genuine challenge of championship-calibre, where birds and wildlife play spectator as you make your way through eighteen distinctive holes that showcase the beauty of the area while still retaining a collective continuity from the first tee to the last green.
History of Redwood Meadows
Located within the Tsuu T'ina Nation in the Southern Region of Alberta, Redwood Meadows is the only townsite recognized by Alberta Municipal Affairs at this time. Redwood Meadows Golf and Country Club is owned and operated by Tsuu T'Ina Golf and Country Club.
The name Redwood Meadows came after a brush fire in 1940. After destroying most of the area, the Elders of the Tsuu T'ina Nation noticed that the regrowth of the poplar and spruce trees had a reddish colour to them. The Elders called the area "Redwood Yard."
In 1972, the Tsuu T'ina Nation embarked on an economic development endeavour to construct an 18 hole championship golf course.
Redwood Meadows Golf Course
Designed by Bill Newis and Stan Leonard, Redwood Meadows takes full advantage of the spectacular natural terrain. Woven amongst majestic forests and sparkling creeks and ponds, Redwood Meadows rises from the foothills in blazing colour and natural beauty.
General Manager Paddy Big Plume has helped allow this course to mature beautifully and the success of the course hasn't gone unnoticed.
Score Golf has ranked Redwood Meadows as one of the top courses to play in and around Calgary. The Calgary Sun readers voted Redwood Meadows 14th hole one of the best golf holes in and around Calgary. Additionally, when Redwood Meadows hosted the PGA Nationwide Tour (now called the Korn Ferry Tour), players ranked the course as one of the two best courses on the whole tour.
If you're a golfer then no trip to Southern Alberta is complete without a stop at Redwood Meadows. Contact them today to make a tee time, and for more amazing trip ideas visit our Things To Do page.