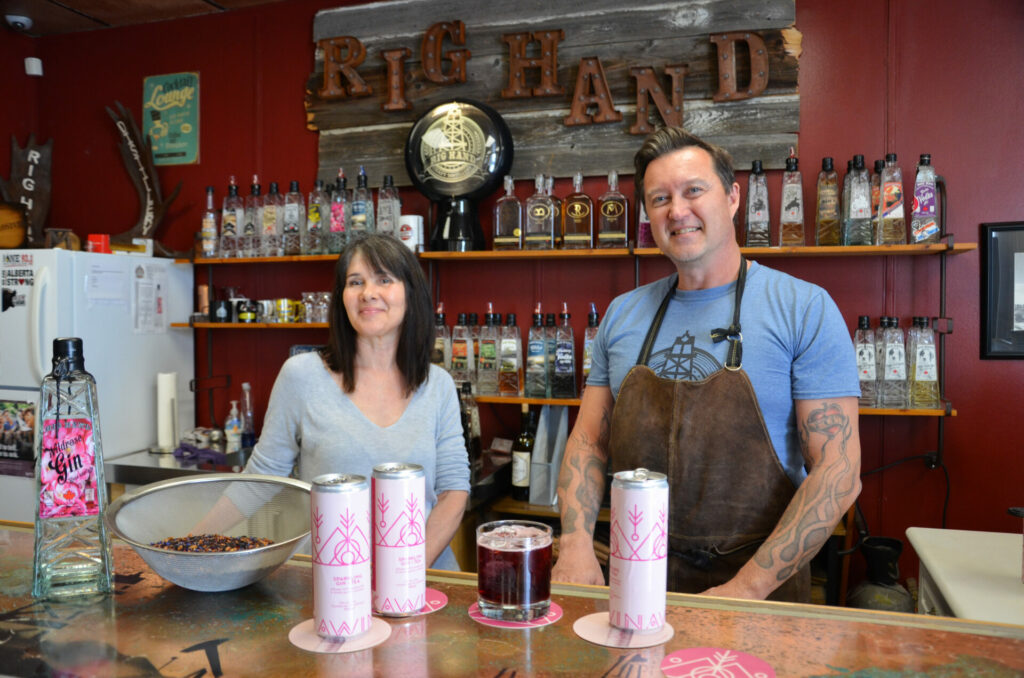 How a tasty cocktail is changing stereotypes in Alberta 
Kelly Armstrong, the owner of Kikawinaw Sparkling Gin + Tea, offers a new narrative on alcohol
By Chevi Rabbit
Cracking a new sparkling Kikawinaw gin tea is opening up more than just another cocktail mix made with local ingredients — it comes with a story of two trailblazing Cree women breaking down barriers and sharing their family's teachings in a highly competitive industry.
Kikawinaw, a Sparkling Gin + Tea, is a new gin cocktail created by sisters Carrie and Kelly Armstrong in Alberta. The brand's name is a Cree word, Kikawinaw (kick-ah-win-ow), which translates to "mother nature."
Kikawinaw is based on the wildly successful Herbal Berry Blend Tea, a traditional tea drink that was originally sold at Carrie's popular Edmonton beauty products brand Mother Earth Essentials. The cocktail was a collaboration between the sisters, who wanted to, not just to create a tasty beverage, but achieve something bigger.
"We wanted to create a good drink but also change the narrative on alcohol and Indigenous people," said Kelly Armstrong.
Kikawinaw features many of the Armstrong family recipes from the delicate berry tea, such as hibiscus petals, apple, elderberry and currant pieces, blueberries, and wild-rose gin.
Both women are redefining what it means to be Cree. Carrie is the proud owner of Mother Earth Essentials. In the early days of creating her business, Carrie explained there was pushback on what was acceptable for Cree people. However, 15 years later, Mother Earth Essentials is a forward-thinking company ahead of its times.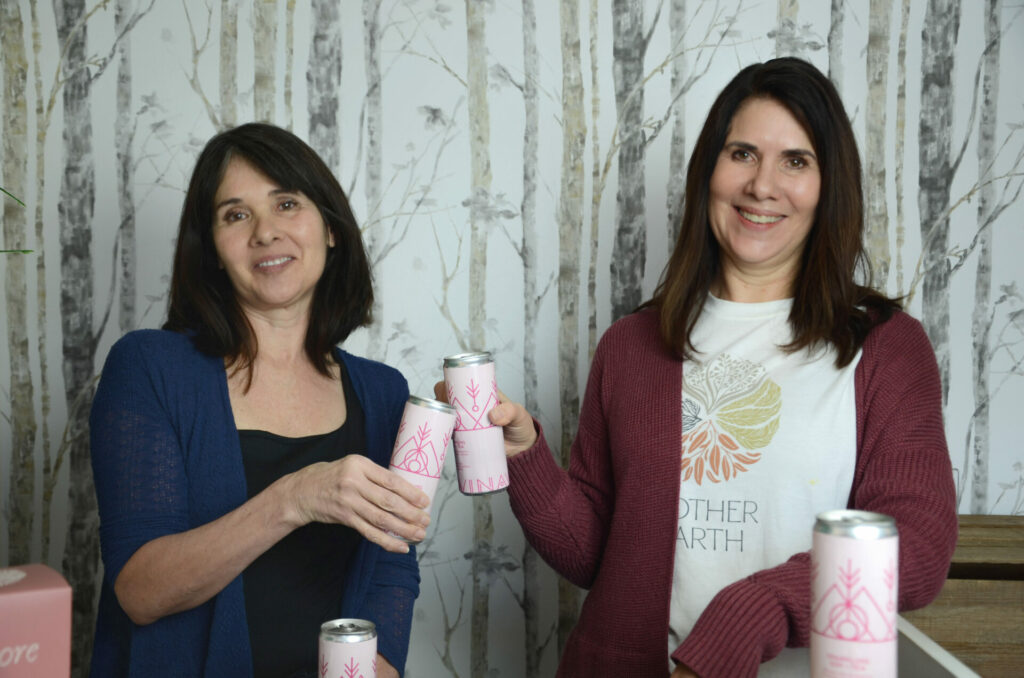 For Kelly, Kikawinaw is a forward-thinking product that utilizes natural plant-based ingredients indigenous to Alberta and supports the local economy.
When the sisters approached Geoff Stewart, owner of Rig Hand Distillery, about partnering to distill, can and distribute Kikawinaw, they talked about common misconceptions and racist stereotypes around alcohol. The product challenges those stereotypes and outdated myths around the relationships between alcohol and Indigenous people on a social level.
Kikawinaw raises awareness of how society shames and blames Indigenous people for consuming alcohol but allows white populations to drink without the same judgements. Such myths can cause harmful social implications over generations, can damage how Indigenous people view themselves and create long-lasting shame.
Kelly shared a powerful example of a microaggression. While attending a social gathering and ordering a cocktail, she was questioned if she should be allowed to drink because she is Indigenous. She says condescending and racist incidents like this are far too common for Indigenous people. Both sisters see Kikawinaw providing a new narrative that challenges stereotypes around colonial policies, inequality, cultural genocide and oppression.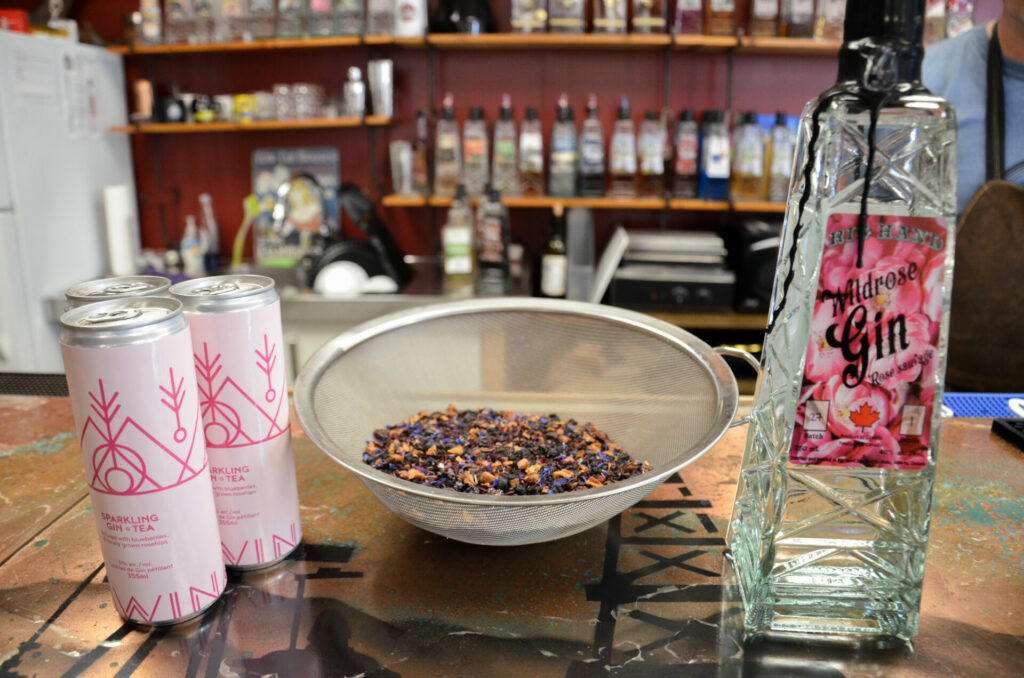 Geoff Stewart, co-owner of Kikawinaw and owner of Rig Hand Distillery, agrees. Initially, he had concerns about the idea. After seeing the sisters' vision and the concept of offering up a new narrative, he jumped on board, and now donates all his profits to Indigenous organizations that work with Missing and Murdered Indigenous Peoples.
"We are very proud of our partnership with Kelly and Carrie from Mother Earth Essentials," says Stewart, who welcomes visitors to take tours of his distillery. "When we source locally and employ locally and sell locally, the money stays in our community. We hope to develop this brand internationally."
The Armstrong sisters are changing the narrative and proving Indigenous women can lead the way in creating elegant cocktails.
"Kikawinaw tastes good and it's a cocktail anyone can enjoy and we are proud of my partnership with Rig Hand Distillery," she says.