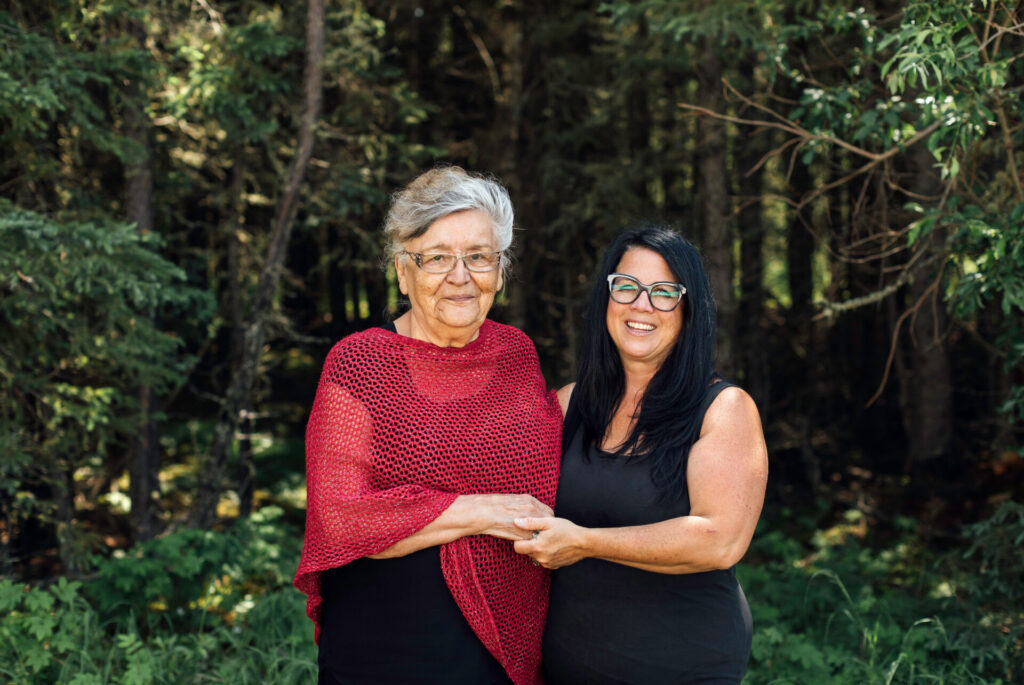 Community and family based business welcomes guests to reconnect to nature and culture
By Kelsey Olsen. Photography by Noella Steinhauer.
Make your own traditional medicine bag in Alberta's Boreal Forest
Located an hour and a half northwest of Edmonton is 80 acres of virtually untouched wilderness and the home base of Wild Woods Conservation and Education Centre and Native Wild.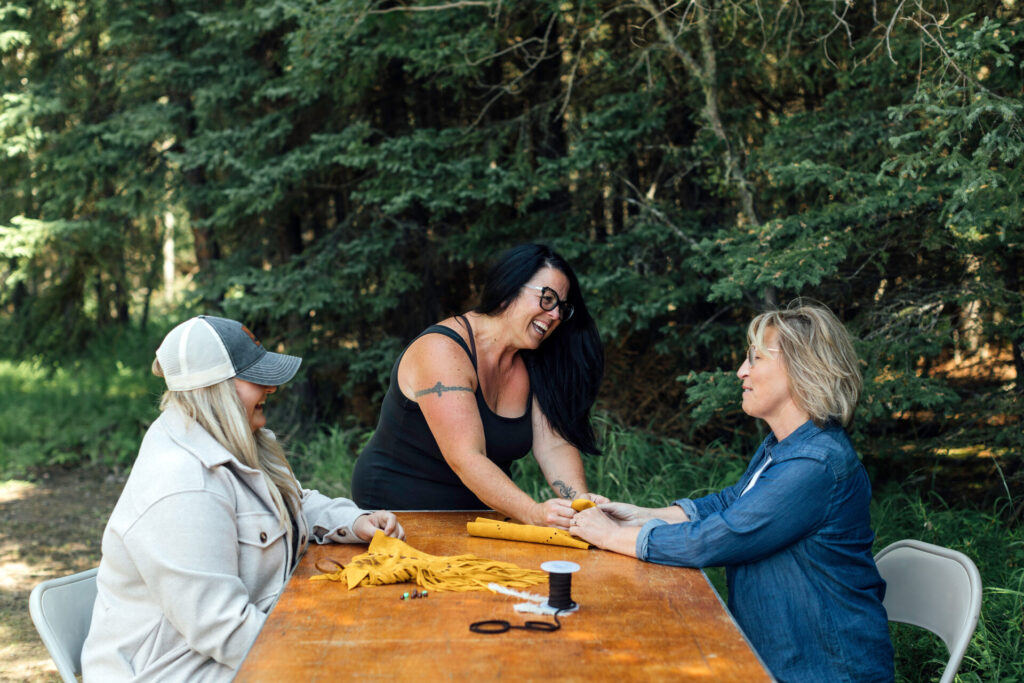 When husband and wife Jesse and Kendra Dudzic acquired their land in May 2020, they immediately began preparations for Wild Woods Conservation and Education Centre. As lovers of the outdoors and knowledgeable conservationists, they had big dreams of making Wild Woods a place for everyone to reconnect with nature. Alongside the Dudzics was Jesse's mother, Wendy Poseluzny, and Wendy's husband, Gary Poseluzny, making this a family business adventure. "It all started for me when Wendy began doing her family tree," says Kendra. "I became so involved with that and we started to dig deeper and learn more about the family's Métis history.
"Our business is just so family and community centered and being able to be outside on our own land together is so special to us."
Currently, the family runs a variety of unique workshops such as learning basic snaring, building bird and bat houses, making traditional medicine bags, snowshoe tours, and more. "Since we're a newer business, we have offered a wide range of workshops in the past," Wendy expressed. "We advertise these workshops and then see what the turnout is to help us gauge our customer's interests."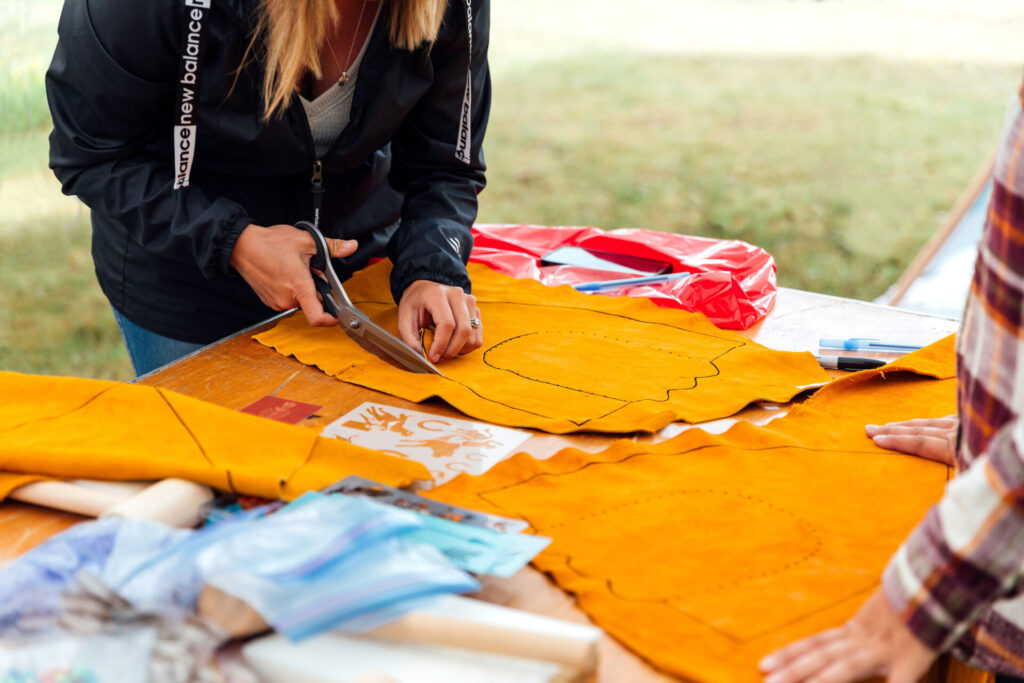 When it comes to instructing workshops, each family member has a unique skill set which allows for Wild Woods to host such a wide range of classes. During a recent medicine-bag workshop, Wendy explained how her business, Native Wild, and Wild Wood work so well together. Wendy's store, Native Wild, is located on the premises of WWCEC. Native Wild sells authentic Métis-made products made by Wendy herself as well as products made by other Indigenous artisans. Additionally, Wendy is able to run workshops through both businesses. The partnership of WWCEC and Native Wild further emphasizes the significance of family relationships that these businesses focus on.
"Does anyone know what the medicine bag means to Indigenous people?" Wendy asked the class. "Don't be shy," she encouraged. After a few people offered suggestions, Wendy explained that medicine bags were used by Indigenous people to store their most sacred items. The class listened attentively as Wendy shared the history and meaning behind medicine bags before beginning to create their own. Most of these workshops occur outdoors, and the medicine bag workshop is no exception. Tables and chairs were set up under a large tent in an open field surrounded by wildflowers. Beautiful flowers and the sound of birds chirping created the perfect environment to spur creativity.
Alongside their passion for the outdoors, the family has a passion for sharing Métis culture and history. "Indigenous culture is all about passing knowledge and sharing," Kendra explained. "I want people to know that there are places to learn these things and to reconnect with nature."
Both Wild Woods Conservation and Education Centre and Native Wild have big plans in the coming years. WWCEC plans to construct tipis in order to host teepee retreats. Along with the tipi construction, the businesses plans to host various retreats, one of them being a retreat specifically for Indigenous women. It's clear that the family is very passionate about what they do and a visit to WWCEC will reinforce that. The welcoming atmosphere will make you feel as though you are part of the family. "My husband, Jesse, loves to teach kids skills like how to ice fish in the winter – skills that not everybody may know," Kendra remarked. "Some people don't have parent figures or people that have these skills to pass on and Indigenous culture is all about passing knowledge. That's what we are trying to do out here."