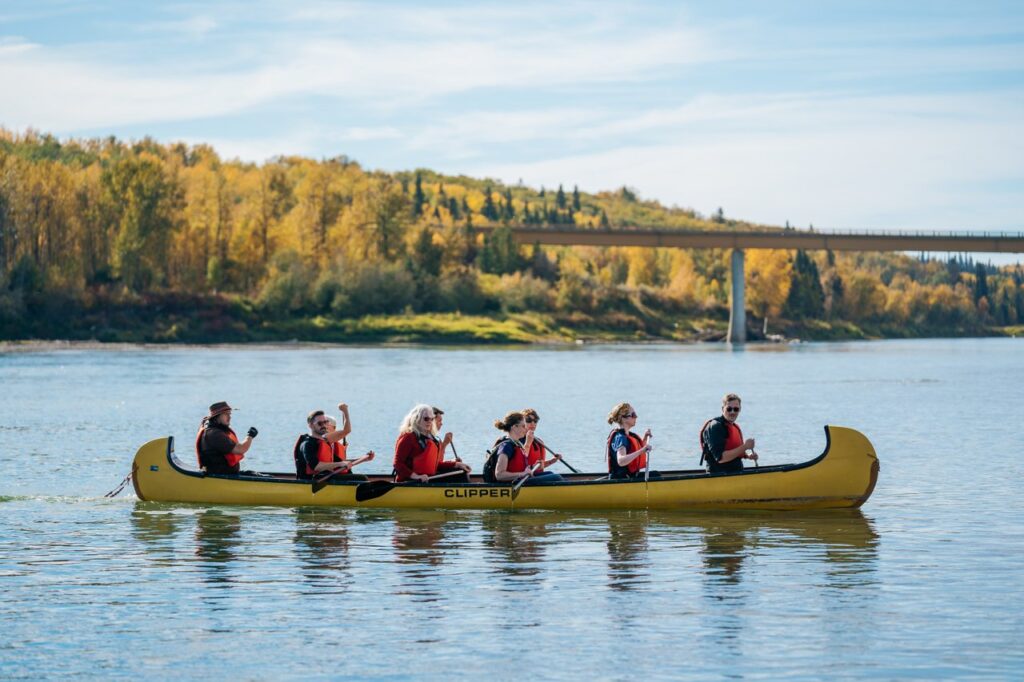 Squeeze the most out of summer with these Indigenous adventures
Three ways to connect and learn about Indigenous culture while enjoying the last days of summer
By Lysandra Nothing
As the summer season comes to a close, there is one more long weekend to squeeze in the last of summer fun with your family and friends, or even by yourself. As the trees begin to embrace their fall colours, soaking in the pool, hiking your favorite trail or sun-tanning to get the perfect golden glow are soon to make way for new changes and new horizons. This Labour Day weekend, get in touch with the outdoors and join us in learning about some Indigenous culture. These three unique Indigenous experiences and accommodations are awaiting for your arrival.
Hideaway Adventures
Where: Two hours northeast of Edmonton, or 30 minutes south of Lac La Biche, Alberta on Highway No. 36.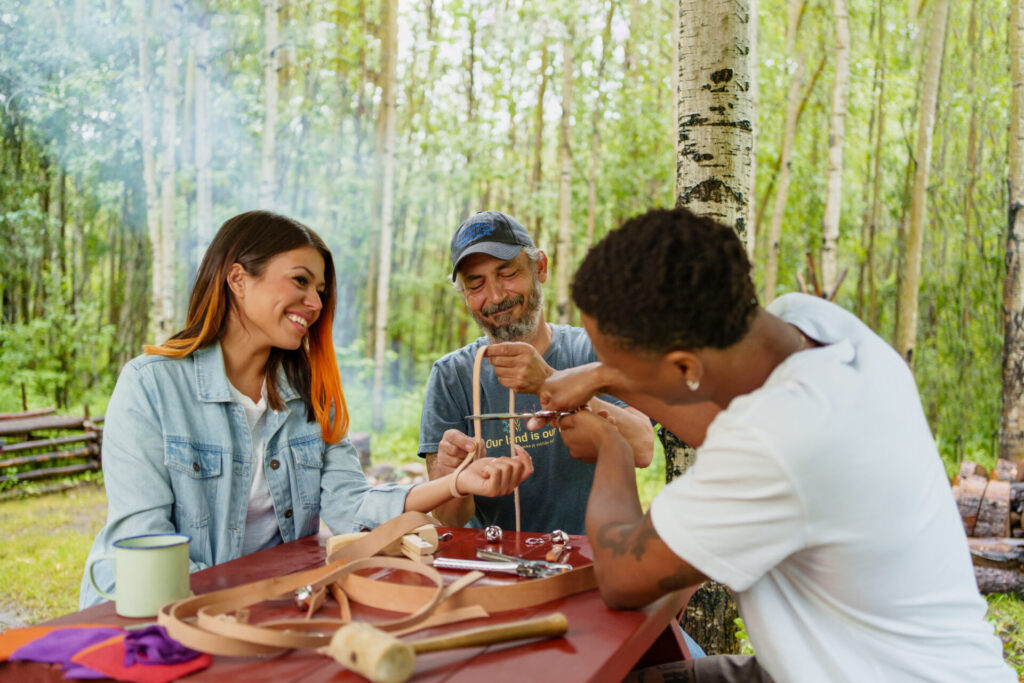 At Hideaway Adventures, surround yourself with 160 acres of nature and all the beauty it has to offer. The rustic feel of a trapper's tent and your own personal campfire means you can kick back and reconnect with yourself and your surroundings. Hideaway Adventures offers immersive experiences such as harvesting tea from the land, bush survival workshops and Indigenous dance and Métis music gatherings. It is a place of learning opportunities such as the rich Métis history and heritage, and a place of wellness and sharing. Located on the Kikino Metis Settlement, Hideaway is open and welcome to all.
Whatever you chose, you will have opportunities to connect with the spirituality that comes from the sacredness of nature and place.
Find out more information: hideawayadventuregrounds.ca
River Ranche Lodge
Where: Siksika First Nation, 100 km east of Calgary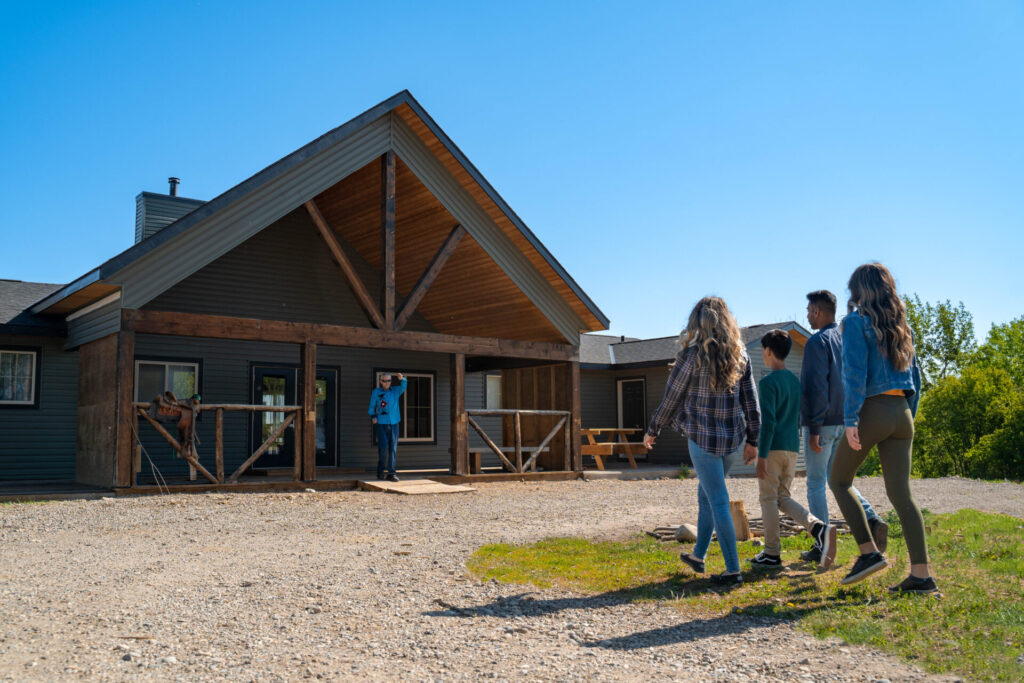 At River Ranche Lodge, there is an experience for every curious adventurer to enjoy. River Ranche Lodge is surrounded by the alluring beauty of the nature that can only be found in the heart of the Siksika nation. Book your accommodations at the lodge that overlooks the pristine river valley. Enjoy the smell of an outdoor campfire under the blanket of stars that shine brighter without the distractions of cities and towns. Beyond the comfort of the lodge, join a local guide as you embark on a fly fishing trip on the Bow River, or book a cultural tour and learn more about the rich history of the land and people that have occupied this place for a millennia with Indigenous crafts, Indigenous storytelling, game bird hunting or canoeing. Everyone is welcome to visit.

River Ranche Lodge awaits you with open doors, ready to whisk you away on your next adventure.
Find out more information: riverranche.ca


Métis Crossing
Where: 17339 Victoria Trail, Smoky Lake, AB, T0A 3C0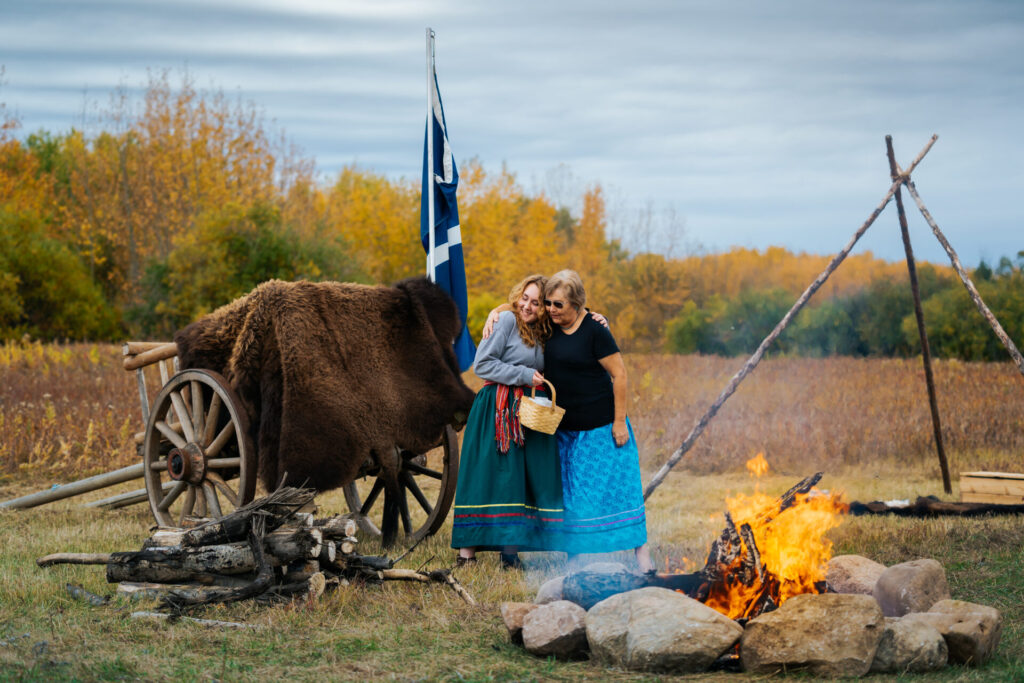 At Métis Crossing, enter the world of Métis culture and history and book your stay at the boutique Lodge that overlooks the banks of the river. With accessible suites, guests walk in knowing their needs will be met with safety and comfort. Sitting on the banks of history, guests are encouraged to learn more about the Métis people and history through guided tours such as Meet the Métis, where guests are transformed by an immersive cultural, guided tour about Métis peoples through art, dance, story telling, nature, and traditional practices. Book the Visions, Hopes, and Dreams Wildlife Tour where guests join a tour guide to see a herd of rare white bison while learning about the relationships kept with the land and animals. Métis Crossing offers a variety of traditional art workshops, providing opportunities for interactive, hands-on learning experiences such as beading, birchbark baskets, and porcupine quill work.
See the beautiful land and experience the Métis culture for yourself.
Find out more information: metiscrossing.com