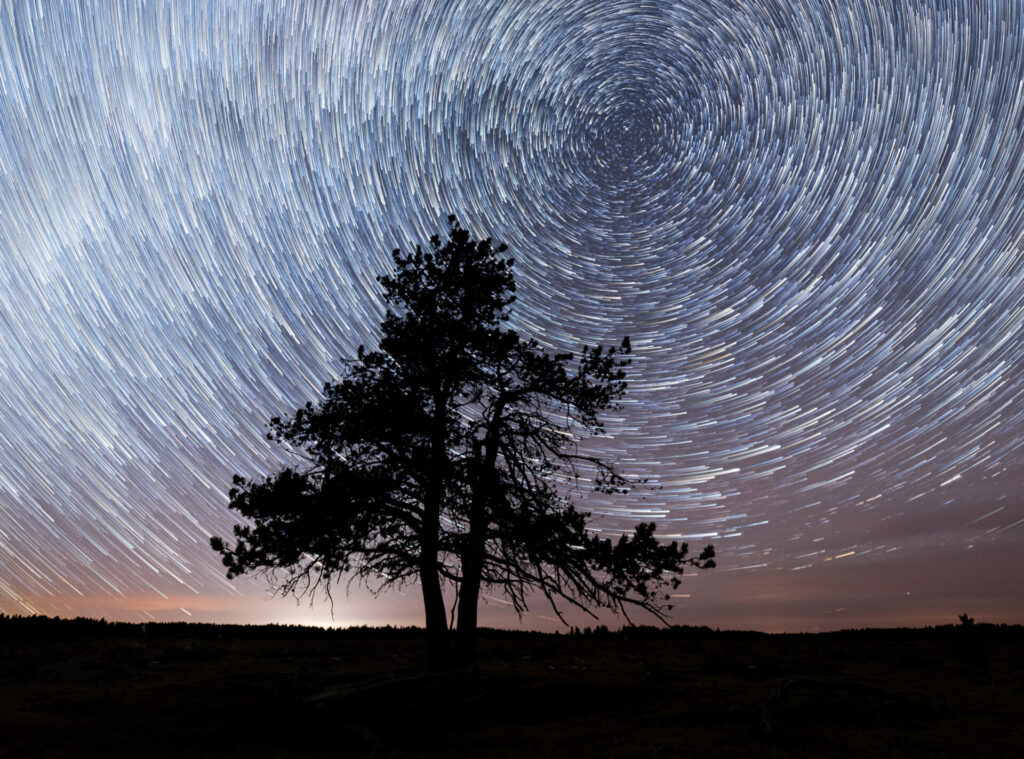 These guides will help you see the stars in totally new ways
Indigenous perspectives add stories, culture and guidance to the night skies
By Debbie Olsen
It's a winter evening and a group of guests are snowshoeing through the woods at Painted Warriors Guest Ranch southeast of Sundre, Alberta. It looks like an ordinary snowshoe tour, but it's not. This snowshoe tour is focused on learning about the stars from an Indigenous perspective.
For thousands of years, humans have gazed up at the starry night sky and have tried to understand their place in the universe. The Indigenous Peoples of Canada used the stars for practical endeavours such as orientation and navigation, telling time, and as a calendar. The movement of the constellations coincided with changing seasons and the phases of the moon changed predictably from month to month. The stars were also a source of spiritual identity. The Indigenous Peoples of Canada had their own names and legends connected with the stars.
Tracey Klettl of Painted Warriors and her sister Brenda Holder of Mahikan Trails worked together to create Indigenous star programs for their respective businesses and for Métis Crossing. These unique star tours provide guests with an Indigenous perspective of the night sky. In this Q&A interview, Klettl provided more information on the star programs, how they came about and what guests can expect on an Indigenous star tour at Painted Warriors Guest Ranch.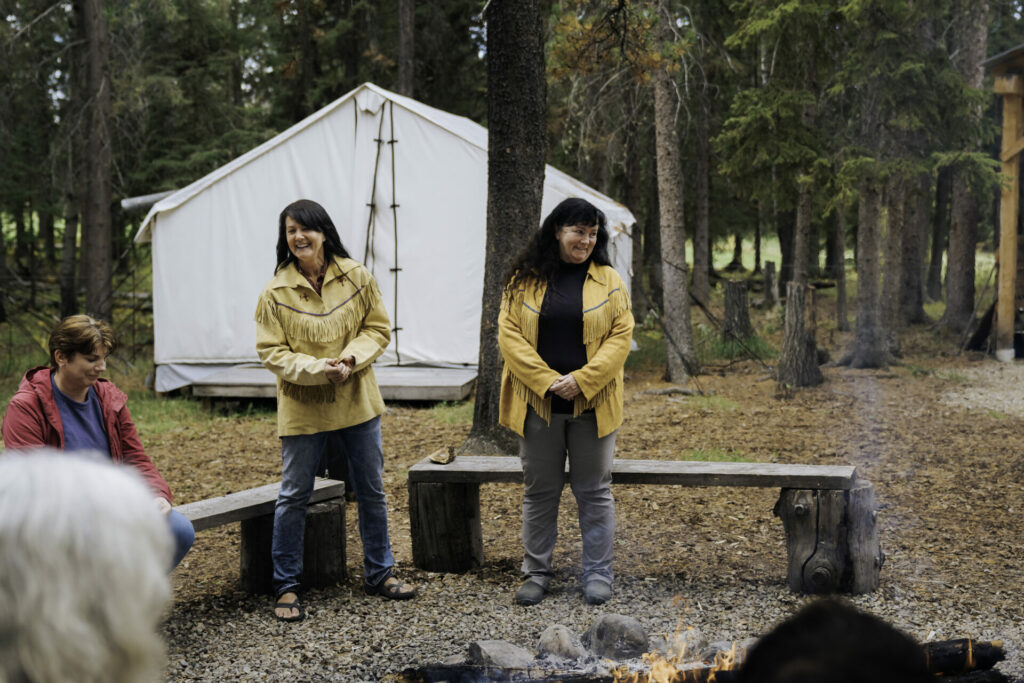 What things do you do on a Painted Warriors star tour?
We started offering the snowshoe star tours this season and it's been a lot of fun. We get the entire group involved. We form the big dipper as a group and someone in the group is the North star. It's a fun way to learn about star navigation and people understand the concept way easier when they're doing a hands-on activity. There are technical aspects to star navigation and using the night sky as a calendar, but we also share the Indigenous stories and teachings that are linked to the stars. Afterwards, we gather around a fire and enjoy an Indigenous tea ceremony.
What do you do If you can't see the stars on a star tour?
It's always nice if you can see the stars on a star tour, but it isn't necessary. We use fluorescent rocks to represent the stars and we get the entire group involved. Even on cloudy nights, we enjoy snowshoeing and we're able to share the teachings and the stories of the stars. Indigenous People have a special connection to the land. The stars guided them and helped them know when to change camps, when to hunt and in some cases when to plant or harvest.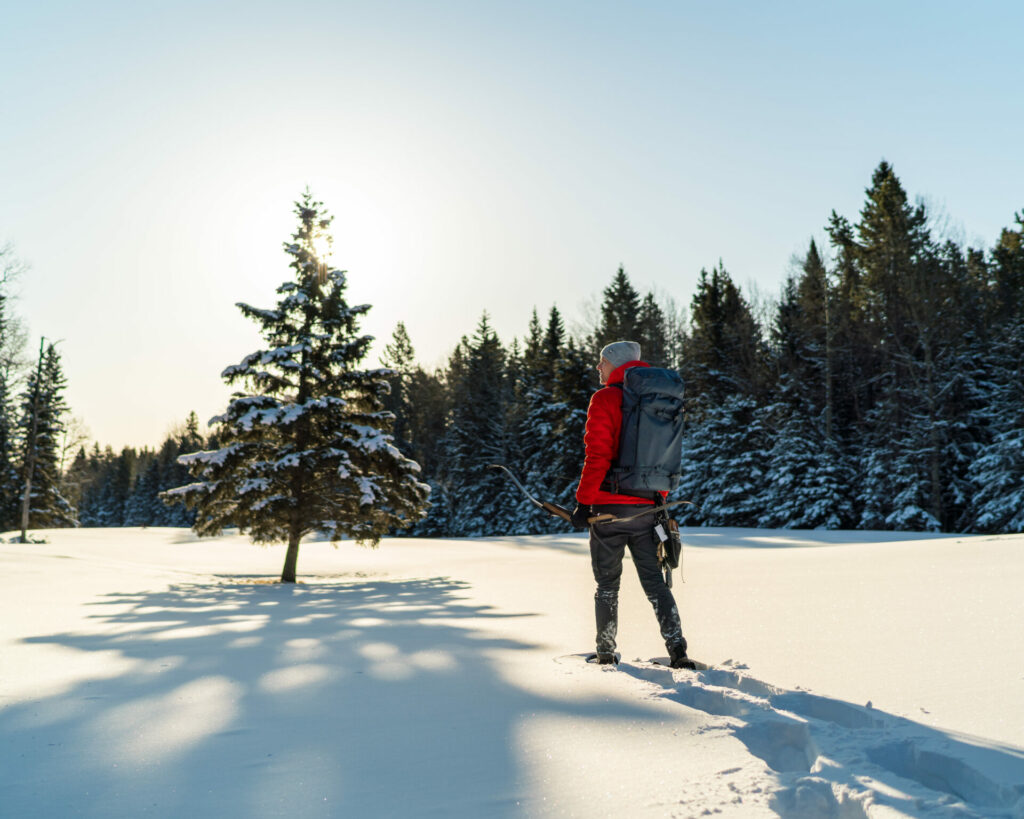 How did you learn about star navigation?
Some of the teachings came from my Indigenous grandmother, but I also put research into the topic to learn even more about the night sky and provide the best tour possible.
Where can a person experience your Indigenous star tour in Alberta?
Indigenous star tours are on offer at Painted Warriors and Mahikan Trails. Brenda and I also worked together to create a special program called "Whispers of the Stars" at Métis Crossing. The program includes dinner and the star tour.
Debbie Olsen is an award-winning Métis writer and a national bestselling author. Follow her at www.wanderwoman.ca.