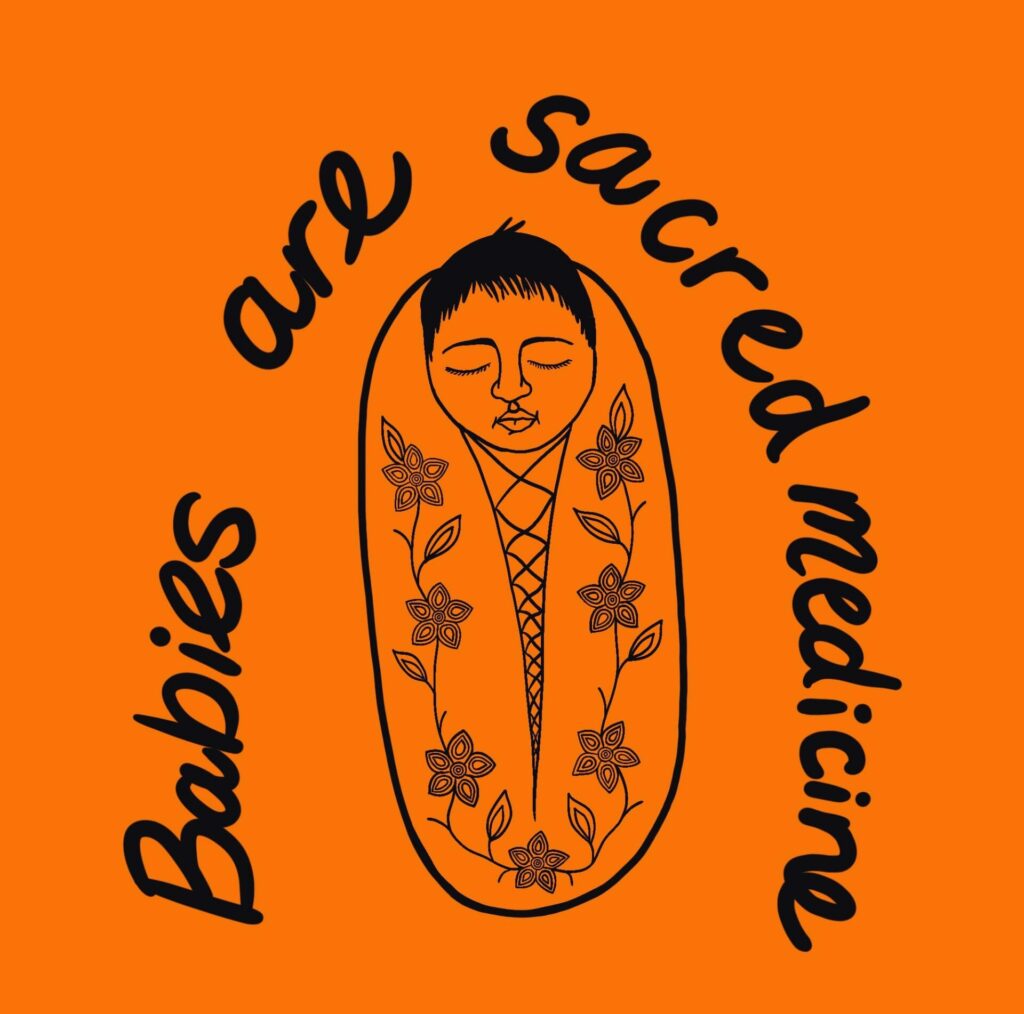 Truth and Reconciliation Day – September 30
*Trigger Warning – Residential Schools*
Truth and Reconciliation day is this September 30th. This day has been legislated as a federal statutory holiday and is a call for reflection and action for all Canadians.
September 30 is also known as Orange Shirt Day- a day created after residential school survivor Phyllis Jack Webstad, shared her story at a St. Joseph Mission (SJM) Residential School Commemoration Project and Reunion event held in Williams Lake, British Columbia, in 2013. At the age of 6, Phyllis attended residential school and on her first day, was stripped of her new orange shirt that her grandmother had bought her. Orange Shirts now symbolizes how the residential school system took away the Indigenous identities of its students.
On this day, it is encouraged that Canadians reflect on the history of Residential Schools and the continued legacy of colonialism.
Reconciliation means many different things, from Indigenous history education for all, to food security, clean drinking water, and basic human rights. The legacy of residential schools and colonialism continues to negatively impact Indigenous communities today. Truth and Reconciliation Day is an acknowledgment of the intergenerational pain and suffering caused by residential schools.
Only six years ago, the Truth and Reconciliation Committee of Canada estimated that more than 4,000 Indigenous children had perished due to "disease or accidents while attending a residential school." Recently, more investigations have tragically revealed that number to be much higher as unmarked gravesites continue to be unearthed on, or near, the grounds of Canada's former residential schools.
On September 30, we wear orange as a visual reminder of our shared past as both Indigenous and non-Indigenous peoples in Canada and take this opportunity for education and dialogue on our shared history.
We wear orange to honour the survivors of residential schools, their families, to those who did not make it home and to remember that Every Child Matters. Meaningful action is more than wearing an orange shirt, but to also engage by listening to Indigenous voices and perspectives this September 30.
Below is a list of some of the events happening around the province in honour of Truth and Reconciliation Day. Additionally, we have included a list of where you can purchase an orange shirt from an Indigenous owned-business, with 100% of profits staying within Indigenous communities and/or charities.
Pokaiks -The Children Orange Shirt Day Event – Calgary
CIF Reconciliation Society, City of Calgary, Elders and Community Members are welcoming you to our Third Annual Pokaiks – the Children: Orange Shirt Day Event.
We will be starting with a memorial walk from the Corner of 3rd ST & 8th AVE – downtown Calgary. We will be walking together to Olympic Plaza, where we have an afternoon of events planned.
Everyone is welcome and this is a family-friendly event!
https://www.facebook.com/events/827690911473018?ref=newsfeed
Orange Shirt Day Walk/Run – Edmonton
Please join for a Run/Walk in support and awareness of those who did not survive the Residential school era and for those who did. This event aims to raise funds for the Indian Residential School Survivors Society and local grassroots movements.
It will begin with a ceremony and words from our elders at the Indigenous Art Park at 3:00 pm and will start at the Kinsmen Park area at 4:00 pm. This will be a combination of pavement and trail run through the beautiful YEG river valley trails to Hawrelak Park and back and includes three distances of 5 & 10 km and a kids 2.15 km race at the same location.
Please join us on September 30th in remembrance and to yell loudly that EVERY CHILD MATTERS!
You can register here: https://www.therevenge.ca/every-child-matters.html#/
Orange Shirt Day- River Cree Resort and Casino
Orange Shirt Day is an annual day to promote awareness about the residential school system in Canada, honoring the Indigenous community that was impacted by the residential schools, and commit to the ongoing process of reconciliation.
Join us on Sunday, September 26, from 1 pm-4 pm in the venue for your free t-shirt to wear on September 30, supporting Orange Shirt Day.
One per guest, 18+ players club member. While quantities last.
Orange Shirt Day 2021 – Maskwacis
Walk from Maskwacis Mall to the Indian Residential School Monument. There will be guest speakers, singers, and refreshments. All are welcomed.
*All Covid health restrictions must be followed.
Please wear an orange shirt on September 30th to show your support for survivors of Indian Residential School and their families. Also to honour those who did not return home.
Find out more here: https://fb.me/e/1fn23wRfc
Every Child Matters Fundraising Campaign
The Grey Eagle Resort and Casino have launched a September EVERY CHILD MATTERS: Fundraising Campaign, from September 1st – 30th to honor and acknowledge the children and survivors of the Residential School system in Canada. Every donation received will be donated to the Tsuut'ina Culture & Museum.
Wearing an orange ribbon is a visual reminder of our shared past as Indigenous and non-Indigenous peoples in Canada and provides an opportunity for dialogue on our shared future
Help them reach their goal of $10,000
www.greyeagleresortandcasino.ca/every-child-matters/
Where to purchase an orange shirt