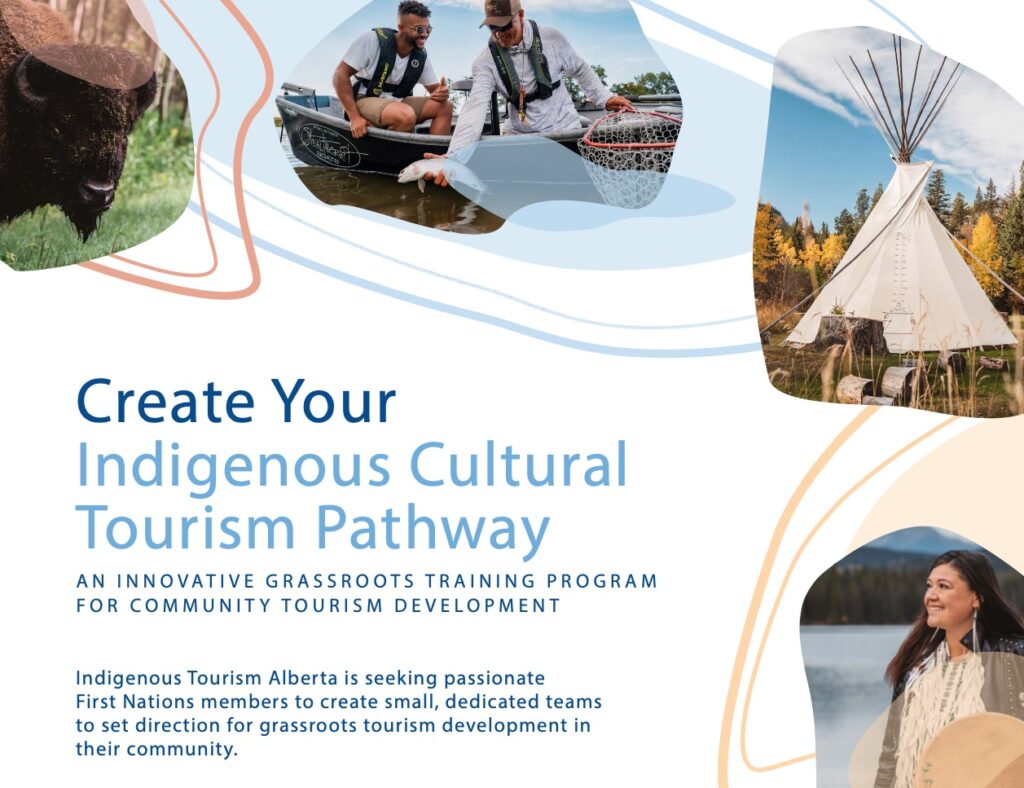 Cultural Tourism Pathway
ITA is excited to announce the launch of our new Indigenous Cultural Tourism Pathway. This new grassroots training program for community tourism development is set to begin in January 2021. ITA is seeking First Nations community members to create small, dedicated teams to set the direction for grassroots tourism development in their community; participants may include youth, Elders, entrepreneurs, artisans, community leaders, representatives from community organizations, and more.
As the first of its kind in Alberta, this innovative program will prepare participants to take immediate action in setting up cultural tourism in their communities. Through a blend of virtual training sessions and self-directed and interactive teamwork, participants will gain the knowledge and tools required to bring their community's vision for tourism to life.
If you are interested in this opportunity, we encourage you to express your interest by submitting a brief application at the following link, no later than December 8th: https://forms.gle/7XXqV56dQipU9kgaA
If you have any questions about the program, please get in touch at Pathways@IndigenousTourismAlberta.ca
*Program supported by Indigenous Services Canada's LEDSP funding specific to First Nations.