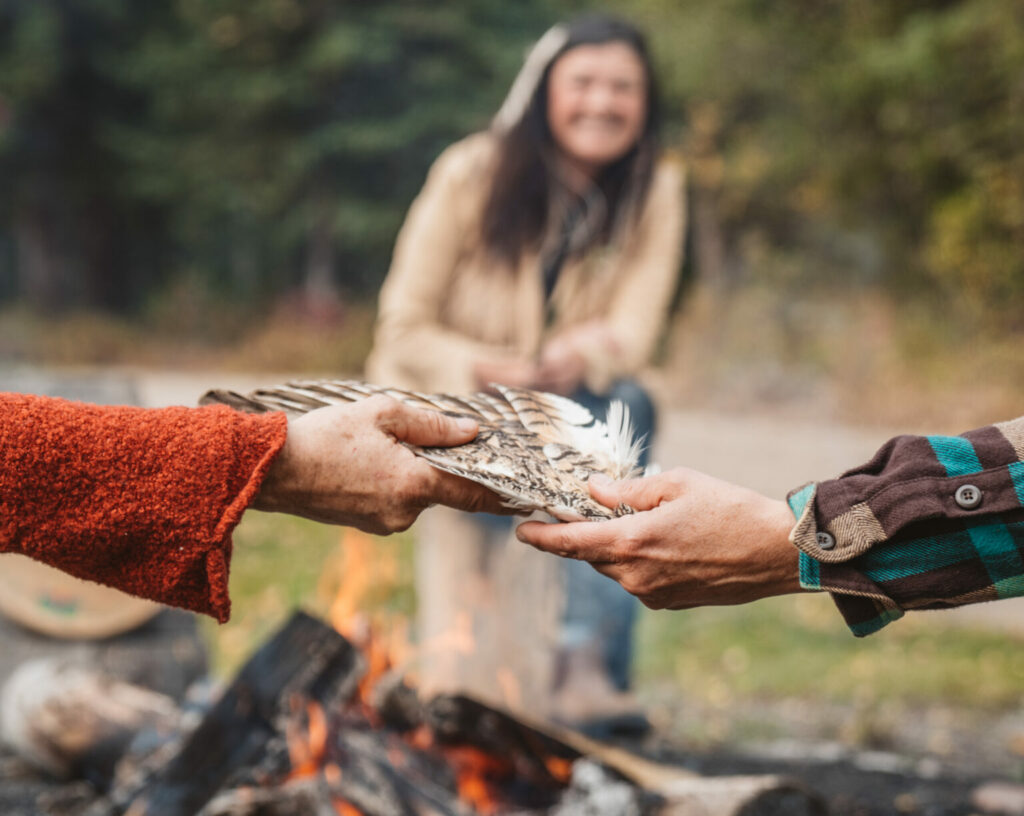 Good Relations Mentorship Program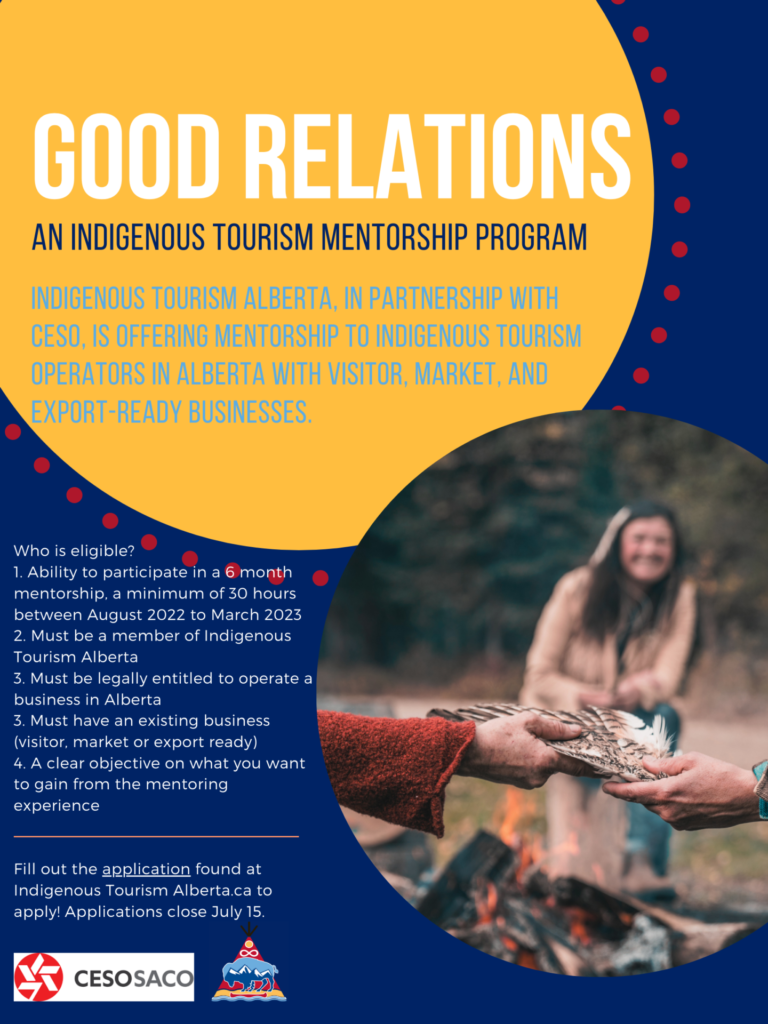 Indigenous Tourism Alberta, in partnership with CESO, is offering mentorship to tourism operators in Alberta with visitor, market, and export-ready businesses.
The Tourism Business Mentorship Program is designed for tourism operators in Alberta so that they can gain valuable skills in business, leadership, and networking to help maximize their potential and become successful and profitable independent tourism operators. CESO advisors will bring industry-specific knowledge and guide entrepreneurs through their next steps of their business development in response to new challenges and opportunities in the tourism sector.
What is the process?
Interested applicants will apply through the link below. Successful applicants will be contacts by the end of July. Once approved, a CESO representative will work with the tourism operator to outline their needs and objectives and recruit a suitable mentor. Each operator will be presented with 2-3 options for mentors. Once selected, each operator will work with their mentor for about 30 hours, or 1-3 hours per week, over 6 months to achieve the agreed upon objectives. Apply by July 15.
Who are CESO's Advisors?
CESO Advisors are senior-level professionals with expertise in institutional strengthening and business development who provide mentorship and advisory services to CESO clients. Their expertise include finance, accounting, business development, project management, fund development, training, mentorship and knowledge transfer. Advisors represent a variety of sectors, including tourism, health and social services, arts and culture, and governance.
Who is eligible?
1. Ability to participate June-October, a minimum of 30 hours
2. Must be a member of Indigenous Tourism Alberta
3. Must be legally entitled to operate a business in Alberta
3. Must have an existing business (visitor, market or export ready)
4. A clear objective on what you want to gain from the mentoring experience

CESO Makes an Impact- Developing All Season Tourism in NWT
CESO worked with Pedzéh Kí First Nation in Northwest Territories to help establish them as a year-round tourist destination. Pedzéh Kí First Nation strives to build a full tourism business offering activities specializing in the Dene way of life. During the course of the mentorship CESO worked closely with them to create spaces to accommodate and attract more visitors. With CESOs help Pedzéh Kí First Nation was able to start the process of developing their visitor information center and tourism headquarters which mentee Jocelyn says "[is] the next step in being business and market ready".