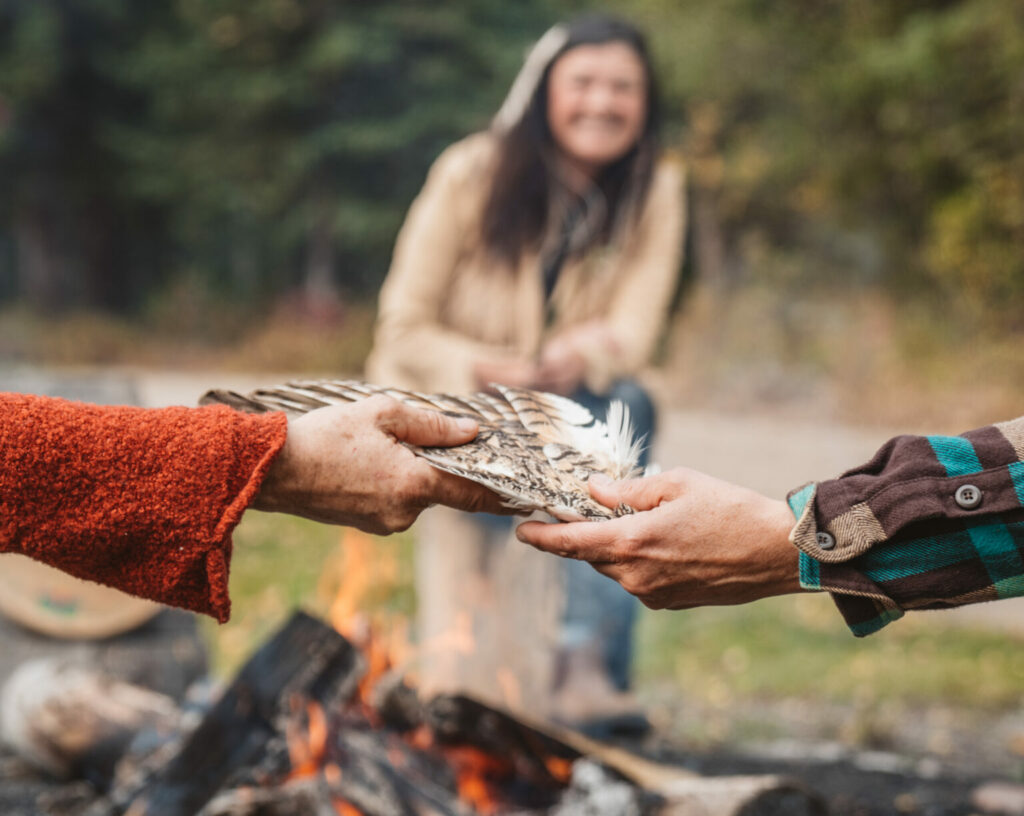 Good Relations Mentorship Program
Good Relations is a mentorship program delivered in partnership between Indigenous Tourism Alberta (ITA) and Catalyste+ (formally CESO). The program supports Indigenous tourism operators in Alberta in their business growth towards becoming visitor, market, or export ready.
Through the program, tourism operators work 1-on-1 with Catalyste+ Advisors to expand their skills in areas such as business planning, marketing, grant writing, operations, hiring strategy, managing reservations, social media strategies, building partnerships and streamlining services. The overall objective is to support the expansion and success of Indigenous Tourism in Alberta through capacity building.
Read about Catalyste+ and its Indigenous Tourism Mentorship Program in this Globe and Mail article!
This program offers participants:
Up to 10 days of mentorship (hybrid virtual/on-site)
$1000 of additional business support for each participant
Who are Catalyste+ Advisors?
Catalyste+ Advisors are senior-level professionals with expertise in institutional strengthening and business development who provide mentorship and advisory services to CESO clients. Their expertise include finance, accounting, business development, project management, fund development, training, mentorship and knowledge transfer. Advisors represent a variety of sectors, including tourism, health and social services, arts and culture, and governance.
Who is eligible to apply?
Must be a member of Indigenous Tourism Alberta
Ability to participate November – April, a minimum of 30 hours
Must be legally entitled to operate a business in Alberta
Must have an existing business (visitor, market or export ready)
A clear objective on what you want to gain from the mentoring experience

How to apply:
Opens: September 29, 2023
Closes: October 27, 2023*
*We will be reviewing expressions of interest on a rolling basis, with acceptances starting in early October. Space in this program is limited, so we encourage you to submit your applications sooner rather than later.
Interested applicants are encouraged to submit an expression of interest to ITA's Membership and Development Team.
You have the flexibility to submit your expression of interest online through various formats, such as written submissions, video recordings, audio files, PowerPoint presentations, or by scheduling a phone call or virtual meeting.
Your expression of interest must include:
Information about your tourism business
The top 3 reasons you are interested in this mentorship
A description the current obstacles or areas of need in your business where mentorship support could make a difference
What you hope to gain from being part of this mentorship
Successful Applicants:
CESO representative will work with successful applicants to outline their needs and objectives and recruit a suitable mentor. Each operator will be presented with 2-3 options for mentors. Once selected, each operator will work with their mentor for about 30 hours, or 1-3 hours per week, over 6 months to achieve the agreed upon objectives.