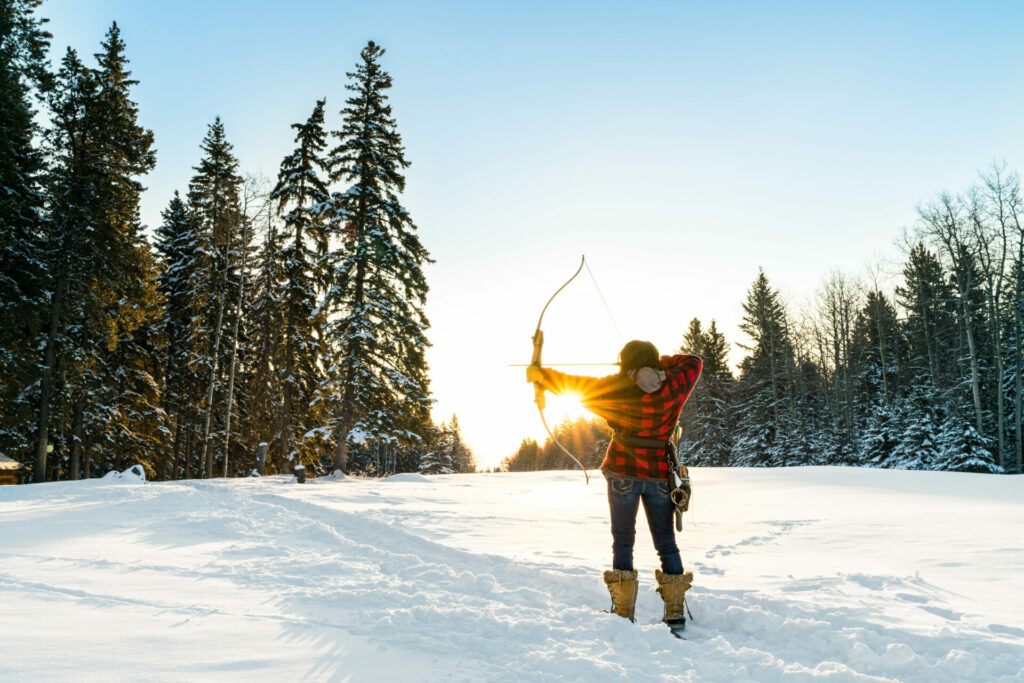 Add some Indigenous experiences to your Alberta winter
Indigenous perspectives will deepen your understanding of the land and its people
Natural beauty is the calling-card of Alberta, especially in winter, from the way the snow blows off the peaks of the Rockies to the otherworldly beauty of a frozen lake.
But to really understand the place beyond that gorgeous beauty, you need Indigenous perspectives. Thankfully, there are amazing Indigenous experiences throughout the province in winter that can guide you toward a deeper understanding of the land and its people during the snowiest parts of the year.
Edmonton area
This cultural centre opens up winter in a whole new way thanks to the traditional knowledge keepers who can offer insight into the ways Métis Peoples connected with the land. From Tales of the Trapline, a signature experiences that explores Métis traditional winter activities and skills. Strap on a set of snowshoes, set a snare, build a survival shelter, and learn a traditional art as you create your own unique and beautiful keepsake. Join guides on the Vision, Hopes and Dreams Wildlife Park that features a herd of rare white bison. Did you know Métis Crossing provides other signature experiences? Métis Crossing is a great way to make the most of a winter weekend.
The city of Edmonton has long been a place where things come together, both literally and figuratively. Talking Rock Tours brings together geology and Indigenous culture. Tour guide Keith Diakiw weaves his knowledge of earth sciences with stories of the land's oldest stewards into a fascinating mix that brought people together and gives new insight into Edmonton's past, present and future. 
---
Calgary area
There are some stunning winter hikes in the eastern slopes of the Canadian Rockies. But if you really want to understand the places beyond the postcards, the tours of Buffalo Stone Woman are a great place to start. Not only does the company offer guides who can safely take you to frozen waterfalls and gorgeous mountainscapes that are a short drive from the city of Calgary, they will also share insight into the spirituality and importance of these areas to the region's Indigenous Peoples in ways that are sure to give you a new and deeper understanding. 
You're going to need fuel for your winter adventures, and Little Chief Restaurant at the Grey Eagle Resort and Casino is a great place to fuel up. The facility is owned and operated by the TsuuT'ina Nation, so spending time here supports the community, and the restaurant features several items inspired by traditional Indigenous food. Yes, that bannock bread may just keep you warm all day long.
---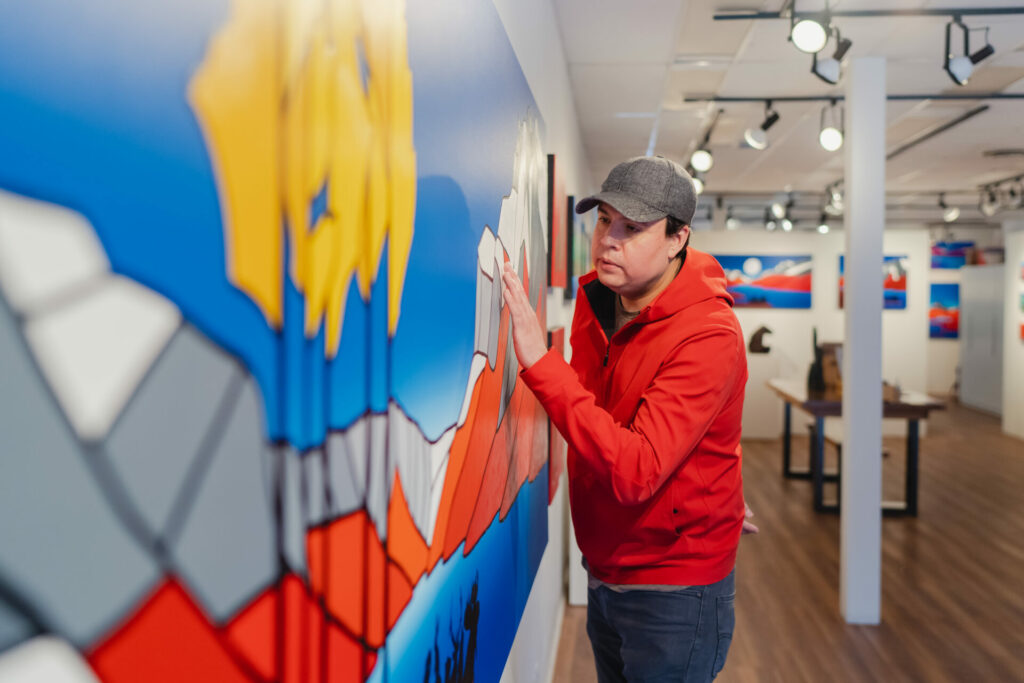 Banff
After a day spent skiing in the wilds of Banff National Park, the Carter-Ryan Gallery in Banff is a great spot to warm up and re-energize. The gallery is the home of the artwork of Jason Carter, a Cree artist whose bold, colourful paints and elegant sculptures root Indigenous traditions firmly in the modern world. The gallery also hosts numerous live theatrical events throughout the year that give a new dimension to your Banff trip. Carter also has a gallery in nearby Canmore.
Amid the natural splendour of Banff National Park, the Buffalo Nations Luxton Museum stands out as a place that fosters appreciation for the people who have always been here. Dedicated to "cultures, traditions, and values of the First Nations of North America and their trading partners," the museum is a great place to start truly understanding Indigenous worldviews and their impact on today's world.
---
Jasper
Jasper is a stunning place to get a taste of winter, and Warrior Women is a place to truly deepen that connection. The company offers fireside chats, drumming, singing and storytelling all dedicated to sharing traditional stories based in the company founders' Cree heritage. While you may be dazzled by the stars of Jasper's night skies, Warrior Women will give that dazzlement new meaning, depth and understanding.
Winter is a great time to catch glimpses of the famous wildlife of the national park. Doing so with Jasper Tour Company also means a chance to make connections with the people who called Alberta home since time immemorial. The exhaustive knowledge of the region's wildlife by company owner Joe Urie is matched only by his passion for sharing his Métis heritage. Learning about the importance of wildlife on Indigenous culture will help you better understand the land, the wildlife and the people here.
---
Central Alberta
Sure, you can go for a hike or nature walk. But you might not even realize what you're missing until you go on a hike or nature walk with Mahikan Trails. The guides of Mahikan Trails share their knowledge of the medicines of the land through their Cree lineage, which means they'll be pointing out things you probably overlooked. It may give you a whole new appreciation for nature and the people who live closest to it. Tours are available in the Canmore-Banff area, or near Sundre, Alberta.
Getting out on the land takes on new meaning at Painted Warriors, located near the town of Sundre. That's because the company and its guides not only offer up a great outdoor day of hiking, snowshoeing and archery, they'll add depth and meaning to the experience by sharing their own Cree history, traditions and knowledge. And they'll keep you toasty and warm while doing so.