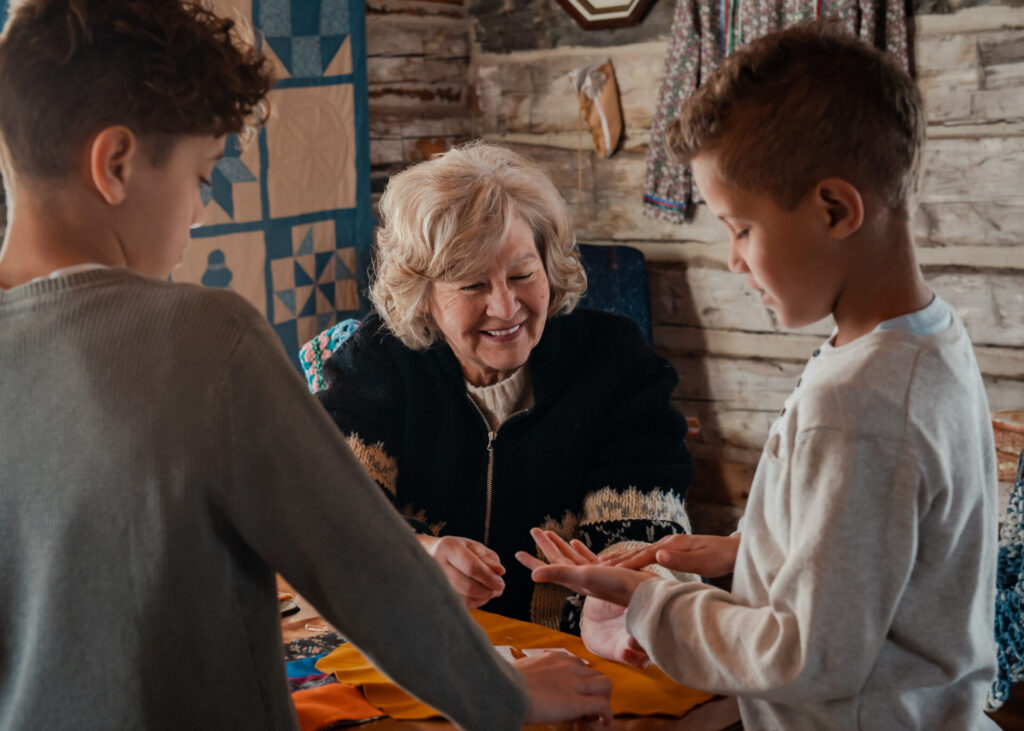 Best of the World: Nat Geo recognizes Indigenous tourism in Alberta among top destinations
Tourism experiences invite travellers to experience new perspectives on the land and its people
In Jasper, one woman shares traditional knowledge of the land and her Cree culture. In Calgary, another woman builds unique mail-out boxes filled with Indigenous-made products. Flying to New York and Paris from Alberta, another shows her traditional beaded jewelry to international fashionistas. In northern Alberta, yet another woman has spearheaded the construction of the biggest Metis cultural centre in Canada.
Common to all of these stories is that they are all tourism experiences powered by Indigenous Peoples in Alberta. And they have all been recognized by National Geographic as being among the best tourism experiences in the world.
Alberta's tourism experiences were just named part of National Geographic's Best of the World, an annual list of 25 destinations that celebrates the destinations and travel experiences that "illuminate our beautiful world and the diversity of communities and people within it." Indigenous tourism was named to one of just five destinations in the community category for helping travellers rethink how Indigenous stories are told.
While the announcement will undoubtedly let Nat Geo readers around the world know about the opportunities in Alberta, the success of Indigenous entrepreneurs is no surprise to those who have been building these experiences for years in Alberta.
Here are just a few of the amazing experiences in Alberta that are powered by Indigenous entrepreneurs.
Located just outside of Banff National Park is Painted Warriors which shares Ojibway, Cree and Mohawk heritage by reconnecting visitors to the land through wilderness education, Indigenous traditions and hands-on training. Run by Tracey Klettl, Painted Warriors challenges stereotypes about Indigenous women by teaching such traditional survival skills as hunting, archery and horseback riding – all activities that do not conform to traditional gender norms.
---
Calgary-based business Colouring it Forward, owned by Diana Frost, works with Indigenous artists and Elders to create authentic books, cards and journals to share the stories of Indigenous Peoples and history through art. Colouring it Forward partners with a different grassroots organization on each project including those that support Indigenous female empowerment.
---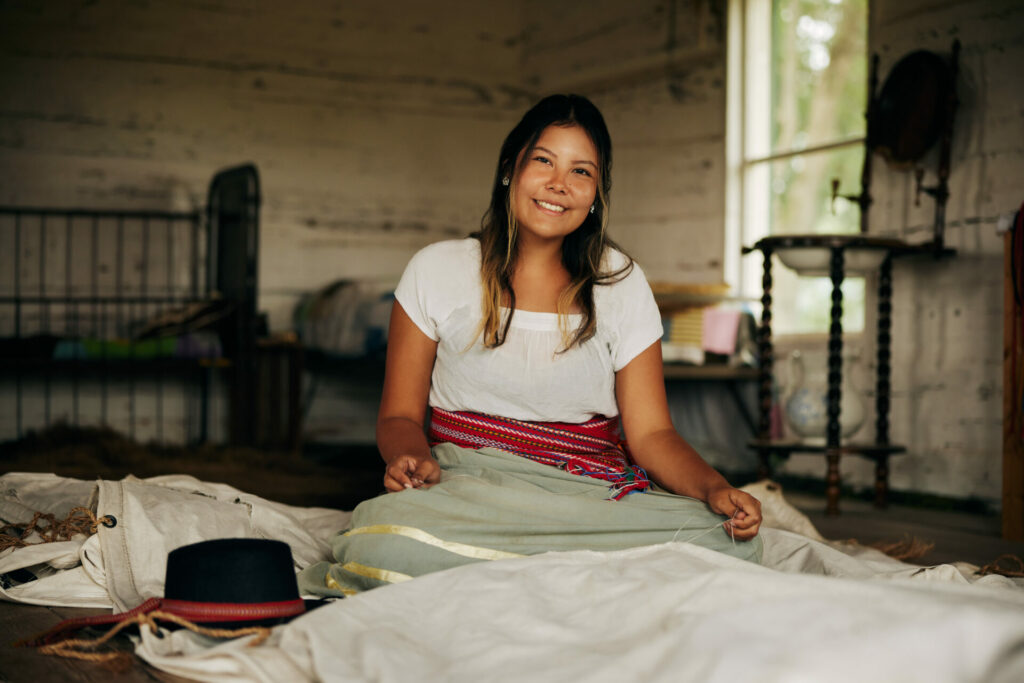 An inspiring example of an Indigenous women-led business includes Alberta's first interpretive Métis cultural centre, Métis Crossing, located just an hour from Edmonton. Here, Executive Director Juanita Marois leads the growing operation that continues to introduce exciting projects. With Marois at the helm, Metis Crossing has been recognized by Conde Nast as one of the top places to visit in 2022.
---
Mallory Yawnghwe, owner of the Indigenous Box, has created a seasonal subscription box that exclusively contains Indigenous-made products from across the country. Yawnghwe saw the opportunity to financially support and promote Indigenous entrepreneurs while ensuring that Indigenous products come from authentic sources.
---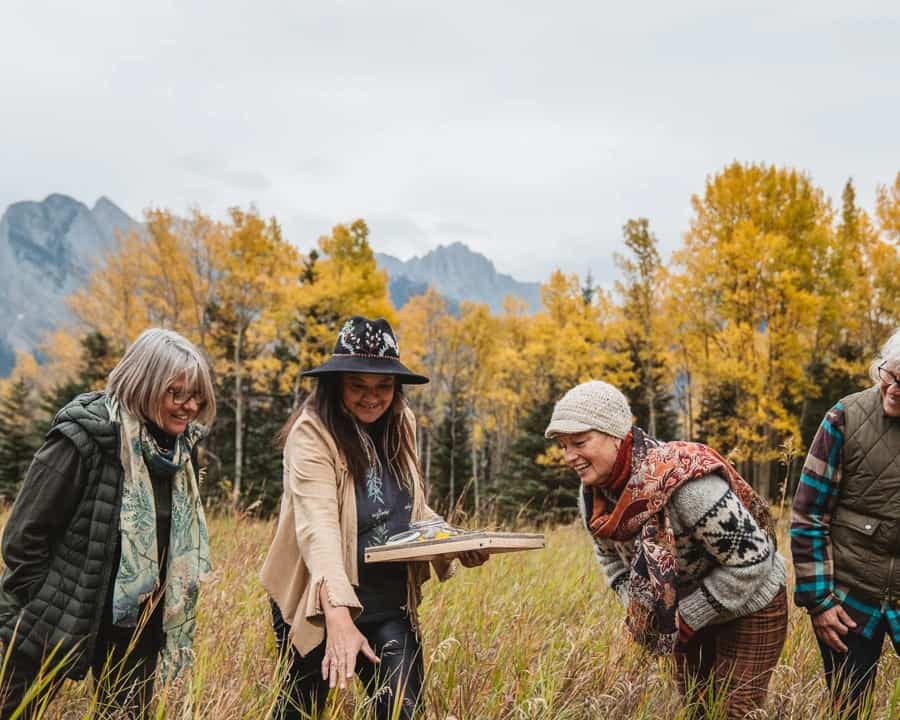 In Jasper, Matrica Bauer shares traditional knowledge of the land, culture and Cree stories through her company Warrior Women. Through plant walks, drum circles and her passion for sharing, Bauer gives travellers from all over the world insight into the culture, knowledge and worldviews of her people.
---
Melrene Savoy, owner of Native Diva Creations, emphasizes the importance of keeping traditional beadwork practices in her jewelry-making, but brings a modern flair to each piece, landing herself a spot to showcase her jewelry line in New York Fashion Week last year.
---
Brenda Holder has been offering eye-opening experiences to travellers for years through her company Mahikan Trails. Through guided walks, Holder and her company share knowledge of the land in and around Banff National Park, giving new insight to visitors who don't normally see an Indigenous perspective on one of the most popular tourism destinations in Canada.
There are dozens more Indigenous tourism experiences in Alberta. For more, explore the website of Indigenous Tourism Alberta.