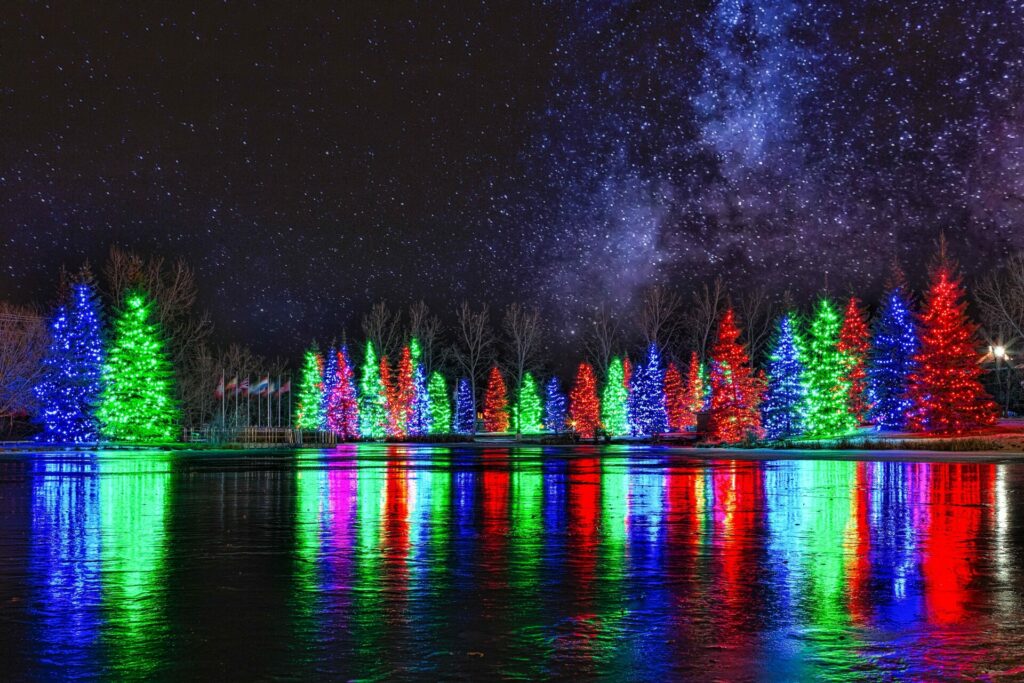 Four Can't-Miss Indigenous Holiday Shopping Markets in Alberta in 2021
Indigenous entrepreneurs offer holiday cheer and authentic, locally-made gifts and crafts.
Debbie Olsen
It's beginning to look a lot like Christmas and that means holiday shopping. Everyone knows that the best gifts usually don't come from a shopping mall. Handcrafted gifts always trump items bought at a regular mall or store. If you want to find unique gift ideas and enjoy Indigenous entertainment and food, an Indigenous holiday market is the place to go.
Here are four worth checking out this holiday season.
---
Edmonton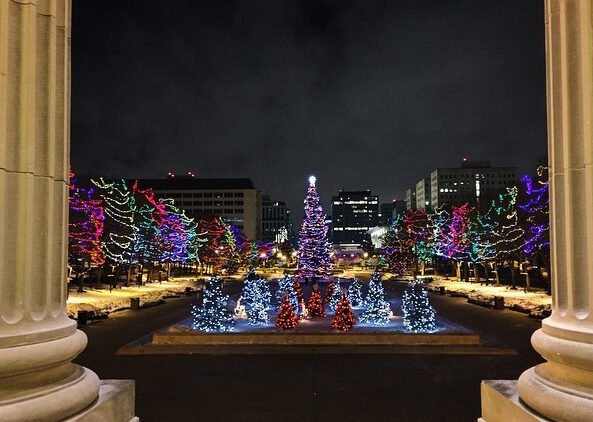 River Cree Holiday Market, Edmonton. Dec. 3-5
Maskêkosihk pipon âtawêwikamik is the Cree name for first annual River Cree Holiday Market. It translates to Enoch Winter Stores/Market. This new holiday market will feature vendors selling hand-made authentic Indigenous goods including artwork, crafts and many other items. There will also be local food and entertainment.
Although the River Cree Resort has never hosted a holiday market before, a successful night shopping market was held at the resort in July that hosted more than 25,000 visitors and showcased the beauty of Indigenous culture. Like the summertime market, the new Christmas market will feature the work of First Nations, Metis, and Inuit artists and will be a celebration of Indigenous culture.
The River Cree Holiday Market will be held from December 3rd to the 5th at the River Cree Resort Venue from 12 p.m. to 8 p.m. each day.
---
A Very Indigenous Holiday Market by IAM Collective, Edmonton. Dec. 10-12
IAM (Indigenous Artist Market ) Collective's annual A Very Indigenous Holiday Market has become one of the top holiday events of the season. This year's market will feature 80 Indigenous vendors and a wide variety of Indigenous entertainers, including some artists and acts that might surprise you.
"We're not just beads and buckskin," explains Lorrie Lawrence, Artist and Event Coordinator at Indigenous Artist Market Collective. "We're entertainers, performers and artists. This year's market will feature Indigenous performers from many different genres and Indigenous vendors selling many different kinds of products."
Indigenous performers and singers will provide entertainment at the market. Friday night will feature the most unique entertainment including hip hop performers, a fashion show and a burlesque group. Products at the market will include everything from handmade moccasins, to photography, original art, hot sauce and coffee.
There's no fee to get in, but attendees are encouraged to bring a donation of unused socks, underwear, toiletries or gently used warm winter clothing to be donated to organizations that help those in need.
DEC. 10th, 3 p.m. to 11 p.m.
DEC. 11th, 10 a.m. to 7 p.m.
DEC. 12th, 11 a.m. to 6 p.m.
The market will be held at the Alberta Aviation Hanger.
---
Calgary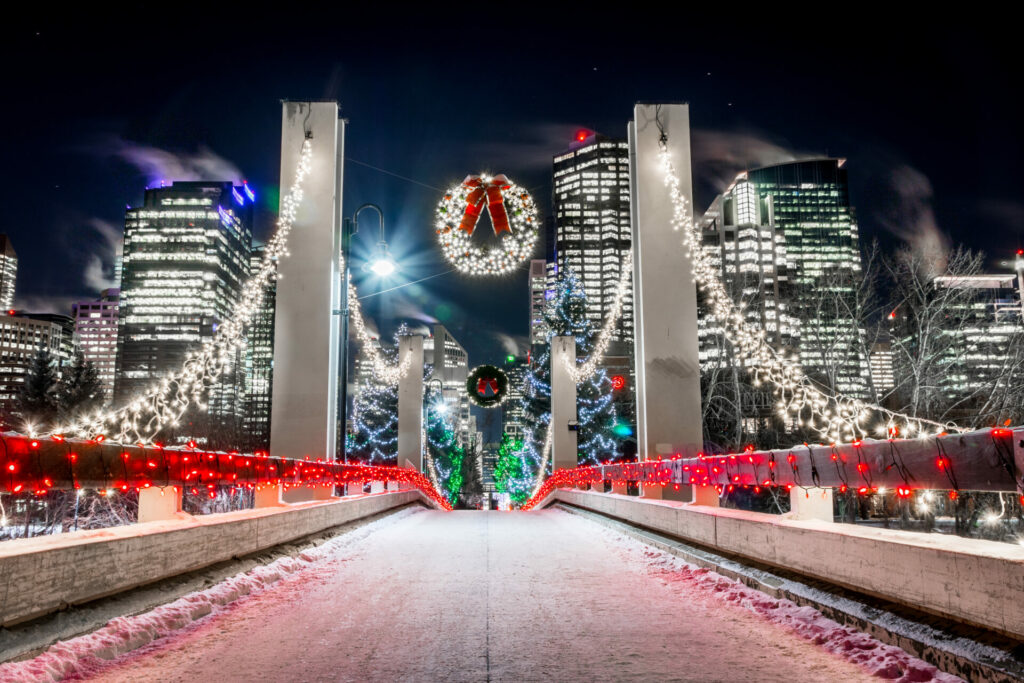 Authentically Indigenous Holiday Market, Calgary. Dec 11-12.
The Authentically Indigenous Holiday Market is in its seventh season and it grows bigger and better every year. This year's market will showcase more than 80 local Indigenous artisans and businesses from the Calgary area and from Treaty areas 6, 7 and 8. Vendors will sell a wide variety of items including beaded jewelry, original paintings, apparel, bath products, ribbon skirts, moccasins and more.
Alberta Authentically Indigenous was founded by two sisters, Melrene Saloy and Autumn EagleSpeaker, who wanted to make authentic Indigenous art more accessible to the public and to create a market that was more accessible to Indigenous artisans. Authentically Indigenous is a local, grassroots market created to support local Indigenous creativity, arts and culture.
Food will be available onsite through a First Nations-owned and operated food truck. Due to COVID-19, there will not be a Santa this year but there will be gift bags for kids.
The market will run from 10 a.m. to 5 p.m. on Dec. 11 and 12 at the Kerby Centre Gym. Entrance is $5 per day or $8 for a weekend pass. Children aged 12 and under can get into the market for free. There will also be amazing raffle baskets and all proceeds from admissions and raffles go into running the show. Tickets can be purchased in advance on Eventbrite.
---
Tsuut'ina Nation Christmas at the Nation, Calgary. Dec. 11-12.
The Tsuut'ina Nation Christmas at the Nation is up and running this year after having to postpone last years event due to COVID-19. The market will feature Indigenous makers as well as makers from Calgary and beyond.
The market is also pleased to partner with Taza – who have a large office space in the 7 Chiefs Sportsplex – who will be inviting some of the future tenants of the new Buffalo Run Shops at Tsuut'ina. They will also be showcasing the future growth plans at Tsuut'ina Nation.
In addition to the market there will be outdoor skating where the Grinch will be skating at the top of the hour at 1pm, 2pm, 3pm and 4pm.
The market will run from 11am – 6 pm December 11 and 12 at Seven Chiefs Sportsplex and Chief Jim Starlight Centre (). Entrance is $8 per day, kids 12 and under are free. Tickets can be purchased in advance here.
---
Note: All Markets will be following local health guidelines. Masking and proof of vaccination will be required for entrance.
Debbie Olsen is an award-winning Métis writer and a national bestselling author. Follow her at www.wanderwoman.ca.