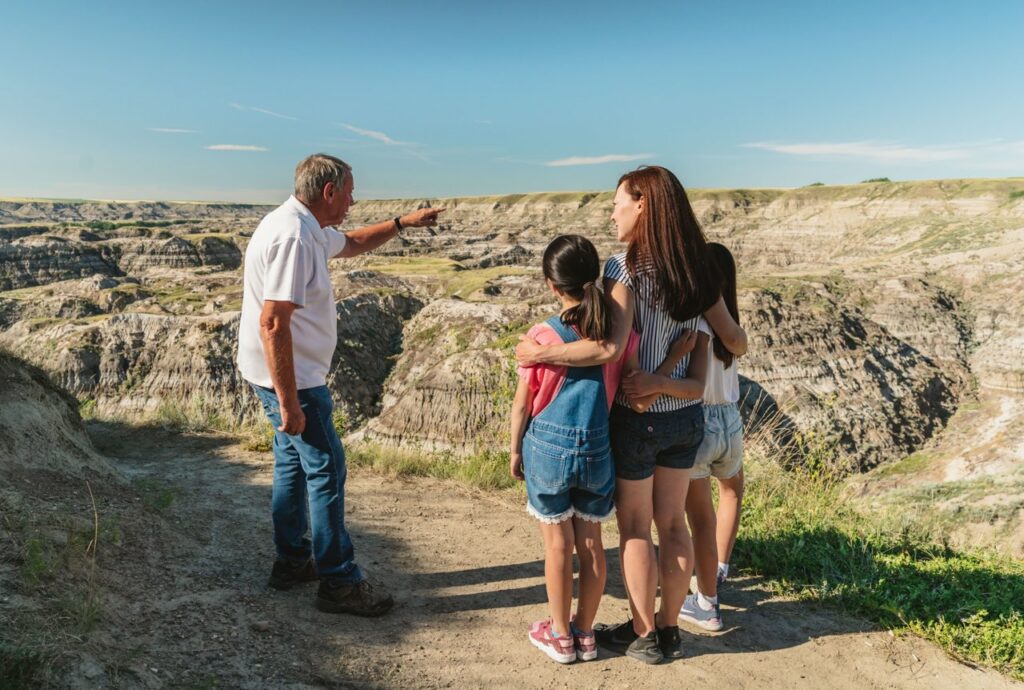 An Indigenous experience itinerary for the best 4-day trip to Calgary and Banff
A trip to Alberta's biggest city isn't complete without taking in some of the diverse Indigenous cultures of Treaty 7 territory, which includes the the Siksika (Blackfoot), Kainai (Blood), Piikani (Peigan), Stoney-Nakoda, and Tsuut'ina (Sarcee), as well as the people of Metis region 3. Check out this four-day itinerary that mixes some traveller favourites with some unforgettable Indigenous experiences that might just give you new perspectives on the region and the world.
Day 1: Mohkinstsis (Calgary)
Heritage Park Historical Village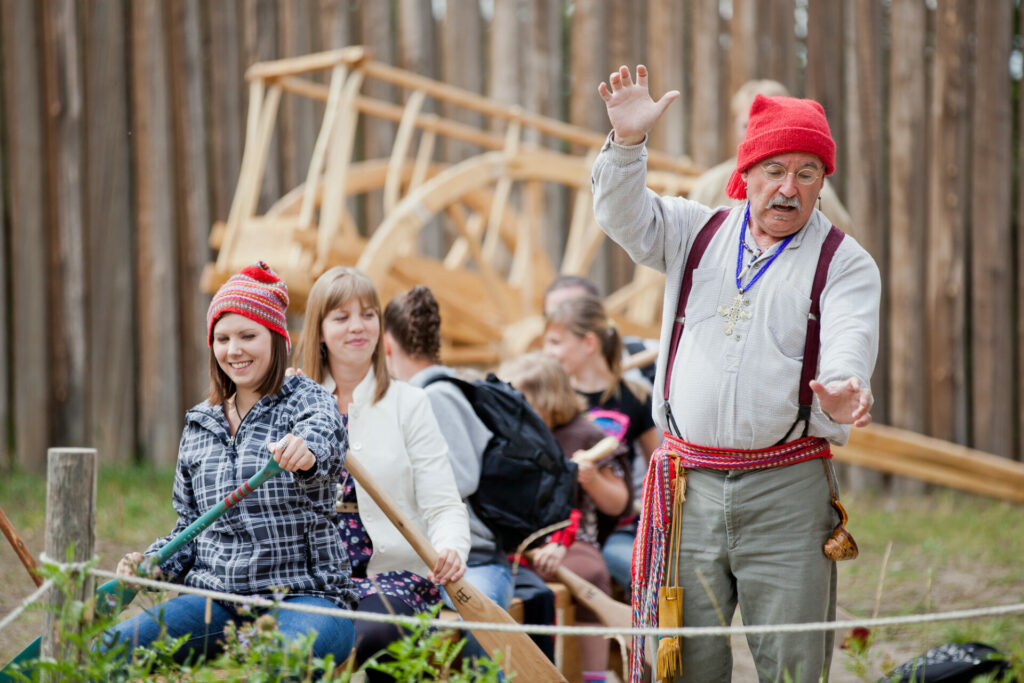 Heritage Park Historical Village brings southern Alberta's past to life. Blackfoot and Métis programming tells stories of the region's Indigenous people. A full village made up of historic buildings and artifacts that includes a bakery, stables and a working steam trail. Tour groups can get their fix of spirits of all types with a customizable after-hours ghost tour and much more.
---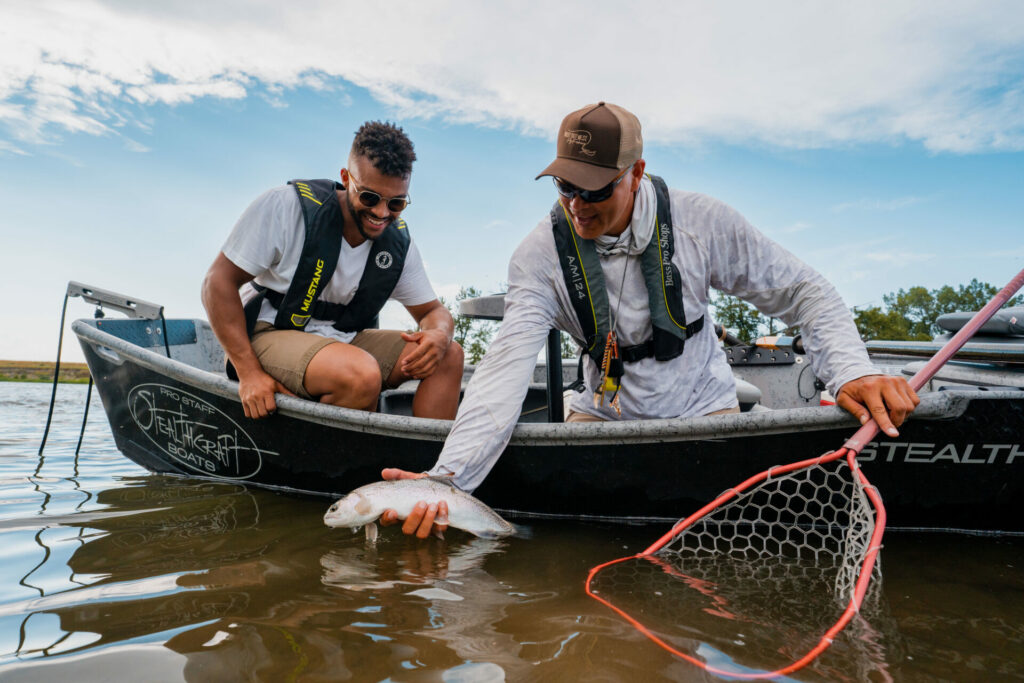 Drift Out West Fly Fishing offers guided fly fishing trips on the Bow River near Calgary, Alberta, or on one of Alberta's pristine mountain streams. Choose one of three trip packages the Bow River Float or Walk and Wade. or customize an experience of a lifetime.
Indigenous owned and operated, this experienced guide will share his experience and passion for fly fishing with beginners and seasoned experts alike. There's nothing like the thrill of a perfect cast and the excitement of boating your first fish (or that monster) you've dreamed about. Book a day with Drift Out West to get your fly fishing fix!
driftoutwest.com | Calgary Alberta | 403-827-5876
---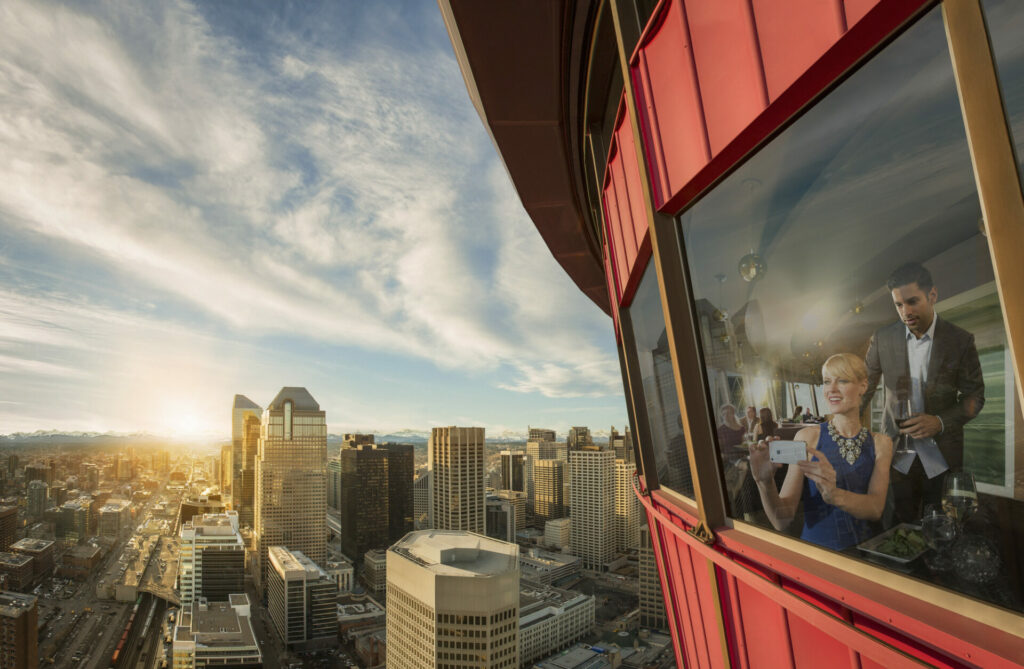 Standing 191 metres above ground on the glass floor of Alberta's highest 360-degree observation deck, you will enjoy panoramic views of the city skyline and Canadian Rocky Mountains. Visitors can stop for an afternoon lunch or create a dinner reservation online at Sky 360 Restaurant and Lounge.
---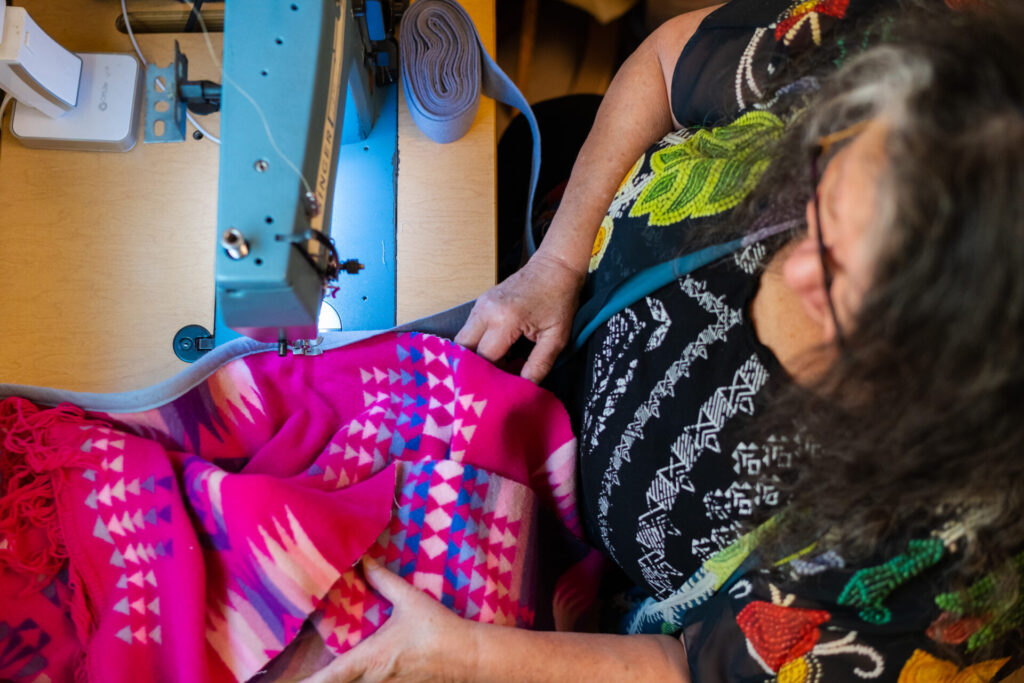 Moonstone Creation is a store and art gallery founded by a duo of aehiyaw iskwew (Cree) women —Yvonne Jobin and her late daughter Amy Willier —with a goal of featuring a diversity of Cree artists. Although the majority of the products are made right in-store, the store represent more than 50 Indigenous artists from across Canada. With a wide variety of art, from beaded jewelry to bronze sculptures, everything at Moonstone is authentically Indigenous. Not only is Moonstone Creation a one-stop for all Indigenous art and products, but this gallery offers online and in person workshops for moccasin making, beading, fish scale art tailored to your group's wants and needs.
moonstonecreation.ca | Calgary, Alberta | 403-261-2650
---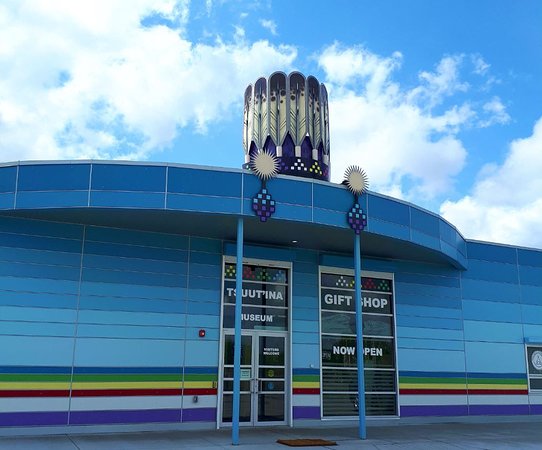 This museum located on the beautiful Tsuut'ina Nation is the place to learn about the rich cultural history of Tsuut'ina while enjoying exquisite views of the Canadian Rockies and Chief Bullhead's homestead. The museum aims to help connect Indigenous youth to their heritage while also introducing the public to Tsuut'ina's rich past. Don't forget to check out the Museum Gift Shop where you can find authentically handmade Indigenous goods such as clothing, jewelry, and moccasins made by more than 40 artisans.
tsuutinamuseum.com | Calgary, Alberta | 403-238-2677
---
Little Chief Restaurant at Grey Eagle Casino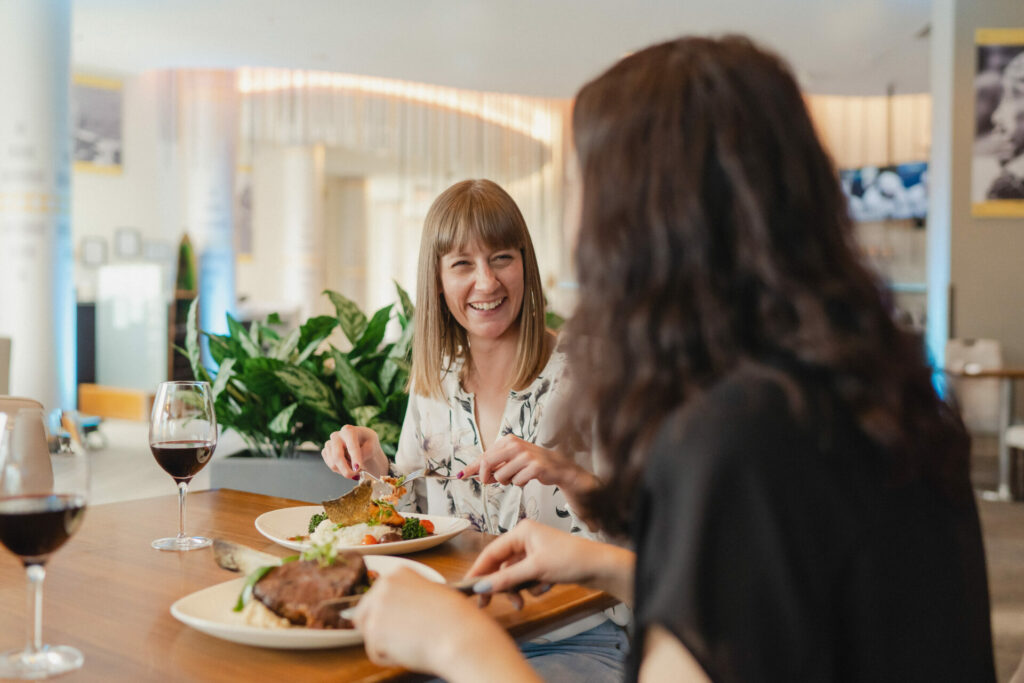 Little Chief Restaurant is located in the Grey Eagle Resort Hotel on the Tsuut'ina Nation. This renowned restaurant has taken on an exciting objective: to offer Indigenous and non-Indigenous cuisine together in an atmospheric setting. With so many wonderfully unique options to choose from we know you will find everything you are looking for, and more at Little Chief Restaurant. Did you know that Little Chief restaurant received its name from Chief Crowfoot's younger brother who died in battle? Learn more about the history of Indigenous peoples who have called this place since time immemorial at Grey Eagle Resort.
www.greyeagleresortandcasino.ca/little-chief-restaurant | Calgary, Alberta | 844-719-8777
---
Overnight at Grey Eagle Resort and Casino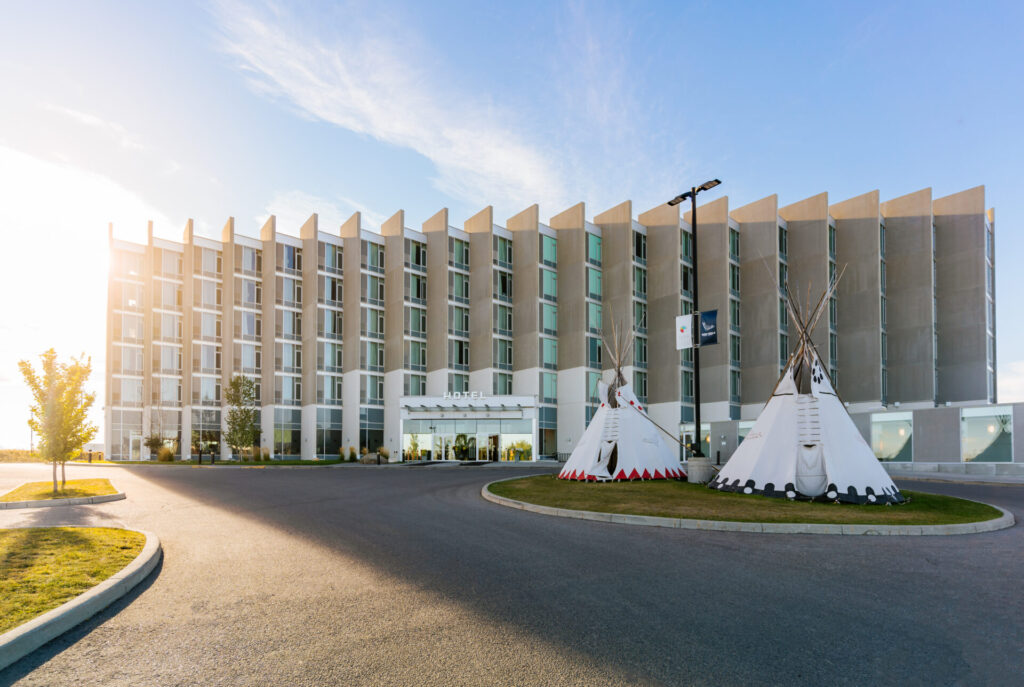 The Grey Eagle Resort and Casino is owned by the Tsuu T'ina Nation, one of many nations that call Alberta home. Designed with Indigenous artwork and decor, the hotel provides a comfortable stay away from home. Enjoy the outdoor hot tub pool or the indoor pool, the option is yours. Catch your next favourite artist performance at the event centre, steps away from the resort and casino. Did we mention that you can dine and enjoy authentic Indigenous cuisine at the Little Chief restaurant? Whether you're a tourist visiting for vacation, or you're a professional on a business trip, Grey Eagle Resort and Casino will have their doors open during your stay.
greyeagleresortandcasino.ca | Calgary Alberta | 403-719-3777
---
Day 2: Banff National Park
Mt. Norquay Sightseeing Chairlift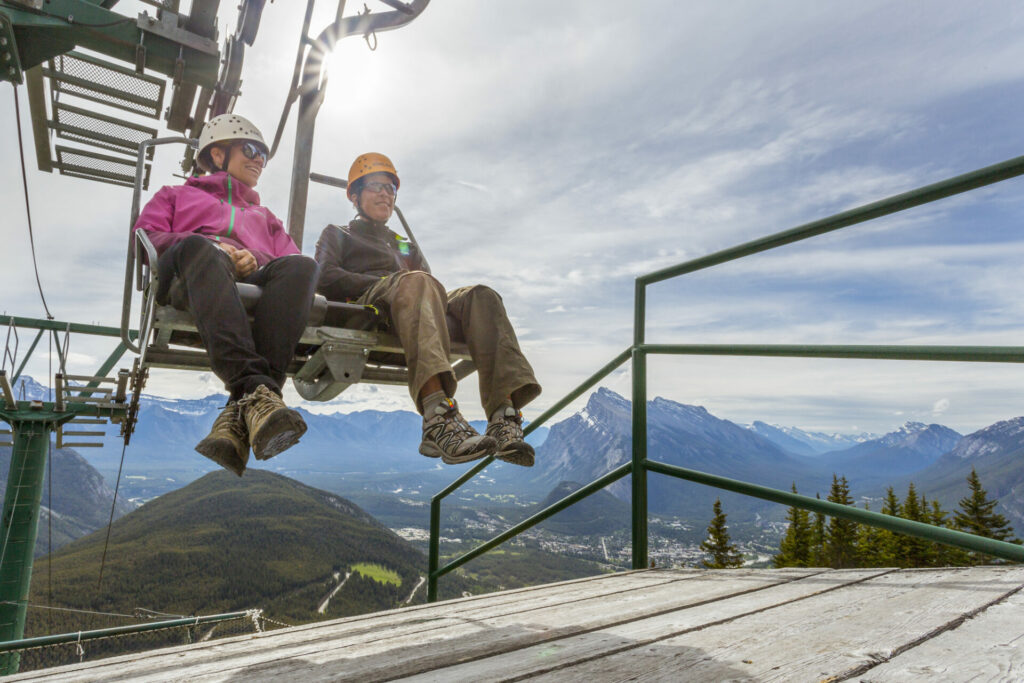 This summer explore the birthplace of skiing in the Canadian Rockies. Mt. Norquay's sightseeing chairlift offers stunning views and a chance to learn about the mountain's rich history. Wander along the viewing boardwalk for sweeping panoramas of the Sundance Range, Mt. Rundle, Tunnel Mountain, the town of Banff and the Bow River Valley.
---
Banff Gondola (Pursuit Collection)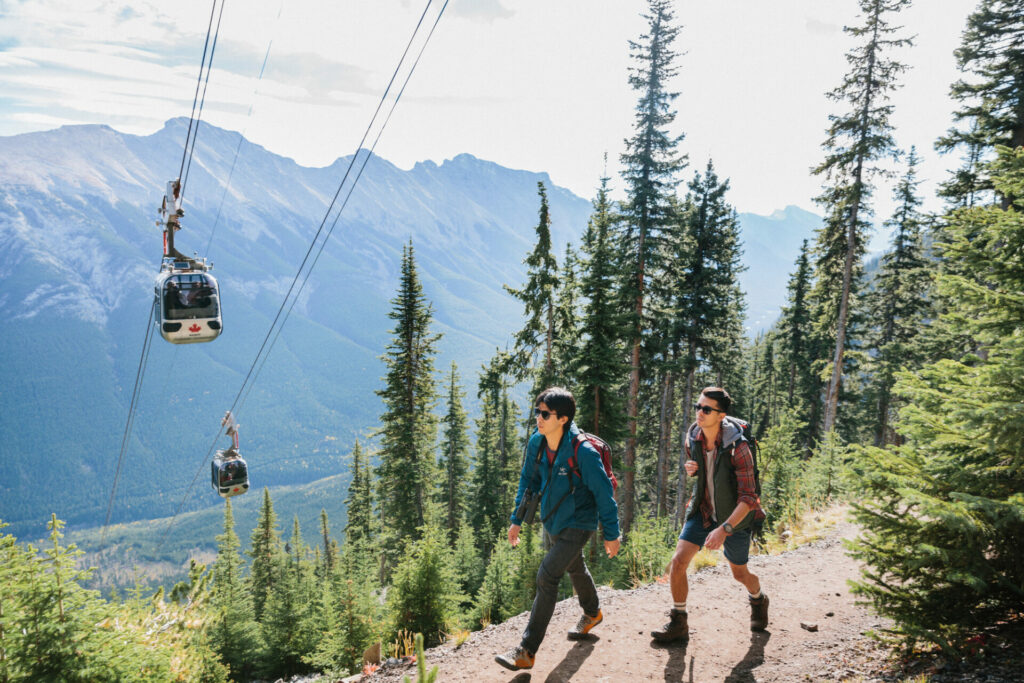 Journey to the top of the Banff Gondola to see a whole new side of Sulphur Mountain and the Canadian Rockies. The attraction has completely rebuilt, redesigned and re-imagined the mountaintop experience, creating a world-class indoor experience that equals the awe-inspiring ridge-top boardwalk 2900 ft. above Banff. From new restaurants and interactive exhibits to a multi-sensory theatre and a breathtaking 360-degree rooftop observation deck, the all-new Banff Gondola experience heightens every sense.
---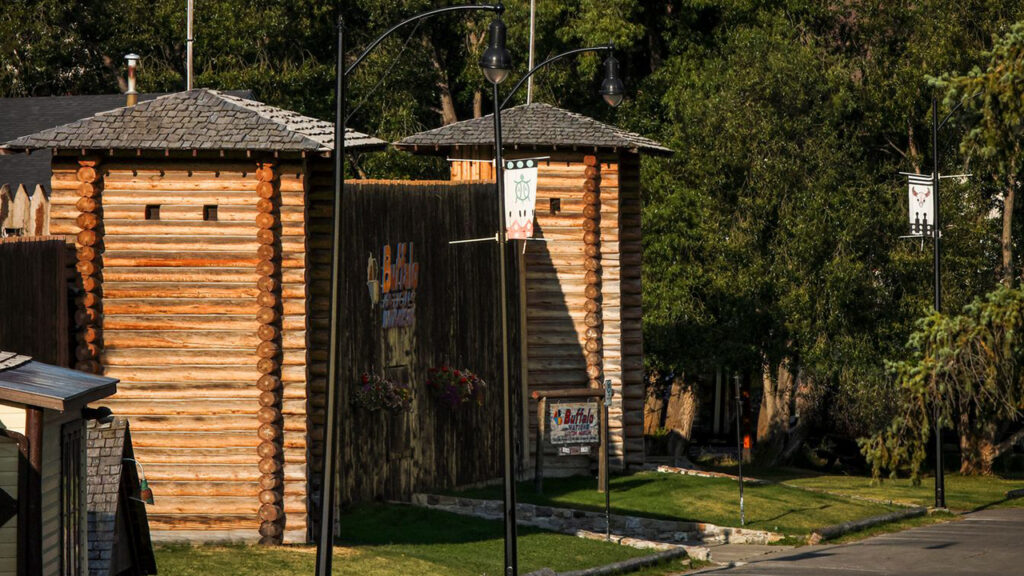 In a distinct log fortress on the banks of the Bow River, wonder at the animation and pageantry of the traditional and contemporary lives of the Indigenous Peoples of Canada. Enhance your understanding and knowledge through the interactive displays that share the stories of Indigenous history in the heart of renowned destination town of Banff, Alta., Share your own cultural identity with their interpreter. Browse the gift shop for authentic Indigenous art and products, or pause for a complimentary hot beverage in the reading area. Buffalo Nations Museum serves as a hub for Indigenous peoples using traditional knowledge to conserve and restore language, culture, and ecology. Buffalo Nations Luxton Museum is a place that celebrates the richness, diversity, continuity and, above all, the resilience of the native peoples of this area.
buffalonationsmuseum.com | Banff, Alberta | 403-762-2388
---
Mahikan Trails
It's an eye-opening experience when you take a walk in a mountain meadow or through the forest with Mahikan Trails. Indigenous guides at Mahikan Trails share their vast understanding of traditional knowledge, including how to survive in the bush with the help of any tree, bush or plant – such as a fire cider for a cold, a food source or a fire starter. Brenda Holder, operator and owner of Mahikan Trails, is following in the footsteps of her family lineage as a Cree guide of the Kwarakwante people of Jasper, Alberta where she grew up. Passing along her knowledge is part of her passion for supporting indigenous tourism for which she has won many distinctions.
mahikan.ca | Sundre, Alberta | (403) 679-8379
---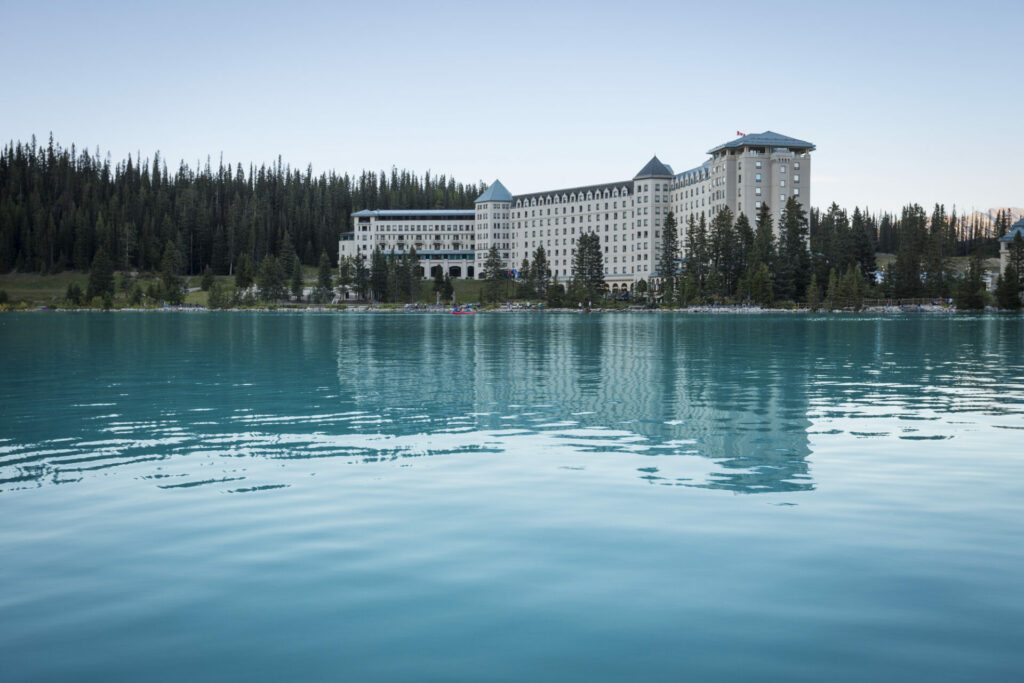 Overlooking one of Banff National Park's most iconic lakes, the Fairmont Chateau Lake Louise is surrounded by soaring mountain peaks and the majestic Victoria Glacier. Experience the best of the Canadian Rockies with elegant guest rooms, world-class dining, an award-winning spa and an endless array of outdoor recreational activities. While in the nearby village of Lake Louise, don't forget to check out Samson Native Gallery for truly authentic Cree and Indigenous arts. Opened in 2012, Samson Native Gallery showcases a variety of works from renowned Canadian First Nations artisans including paintings, sculptures, prints, handcrafted jewelry and more. We also carry an assortment of clothing and fashion accessories including mukluks, scarves, and blankets as well as giftware, kitchenware, and traditional items.
samsonnativegallery.com | Lake Louise, Alberta | 780-444-0301
---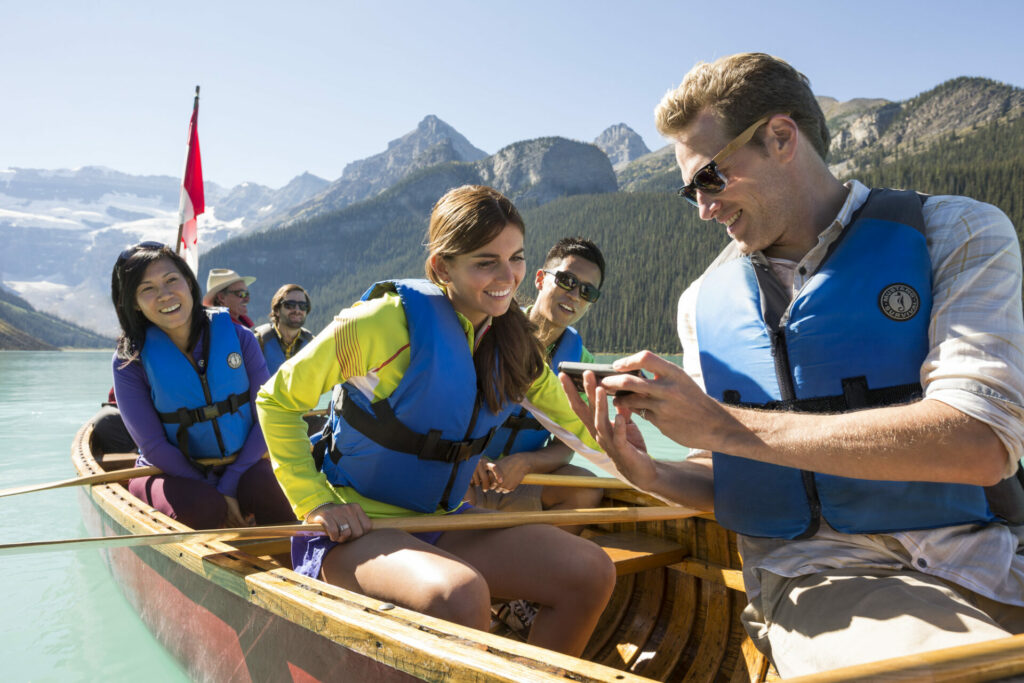 Lake Louise Heritage Guide Program (Fairmont)
Heritage Guide Program at Chateau Lake Louise: This Chateau Heritage experience is a must-do for nature enthusiasts. Consult with Mountain Adventure Guides to discover fresh mountain trails on cross-country skis and snowshoes.
---
Overnight at Fairmont Chateau Lake Louise.
---
Day 3: Canmore and Kananaskis
Escape with Iinisskimmaakii, Buffalo Stone Woman, through a guided exploration of scenic trails situated in the Canadian Rocky Mountains. You will explore some of the most beautiful sceneries in the world, ranging from aspen-forested foothills to wildflower-blooming subalpine meadows and ice-clad towering mountain peaks. But unlike other tours of the mountain trails, each Indige-scape experience is delivered from an Indigenous perspective, inviting participants to embrace the beauty of their sublime surroundings while learning from important stories of the past and considering how they might inform today's ways of living.
buffalostonewoman.ca | Calgary, Alberta | 403-801-9024
.
---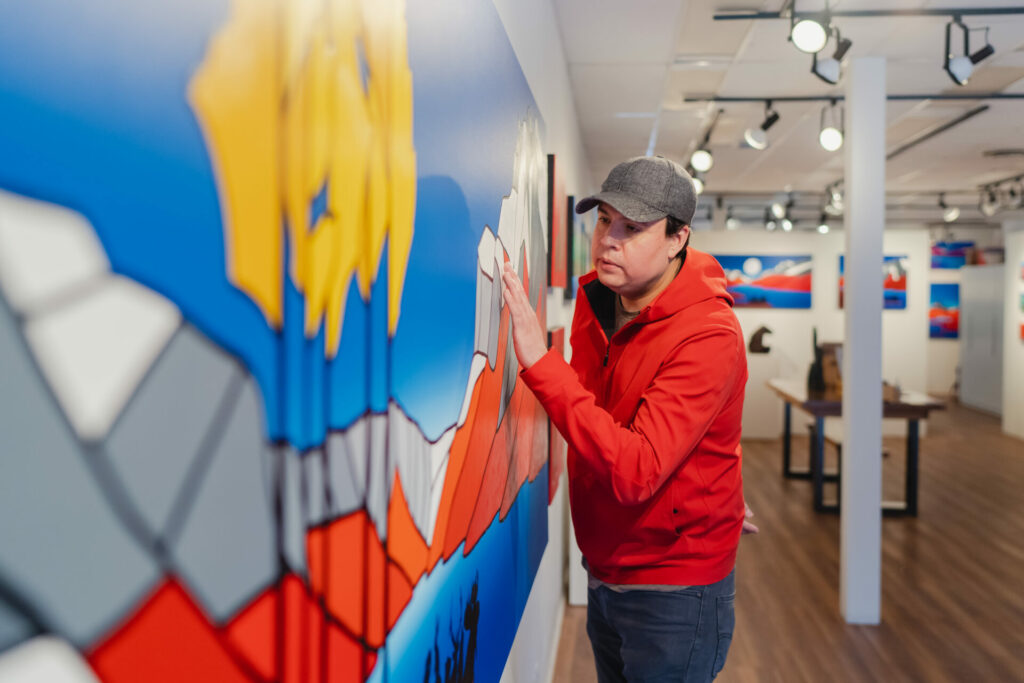 Celebrate visual and performing arts alongside two of Alberta's most celebrated artists, contemporary Cree visual artist Jason Carter and actress and host Bridget Ryan. In Canmore, check out the gallery of Carter's distinctive paintings and soapstone sculptures, while a second location in Banff offers the opportunity to get swept up in an unforgettable on-stage experience with Ryan.
carter-ryan.com | Banff and Canmore, Alberta | 403-985-5556
---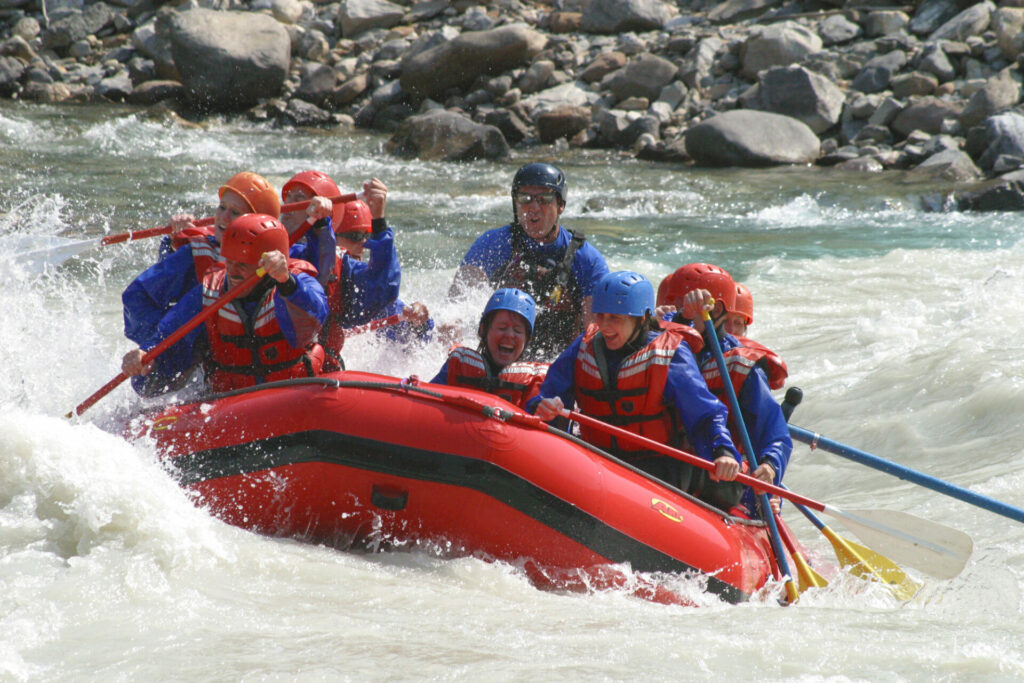 Canmore Raft Tours offers gentle hour-long floats four times each day and an evening explorer tour from downtown, with round-trip transportation. Smaller groups of adventurers can head out overnight in search of waterfalls on the quick Kootenay River. Every guided tour offers full-circle mountain views and lots of local wildlife, such as elk, beaver, birds of prey and bears. Meet the professionally certified Bow Valley guides that this company is so proud of.
---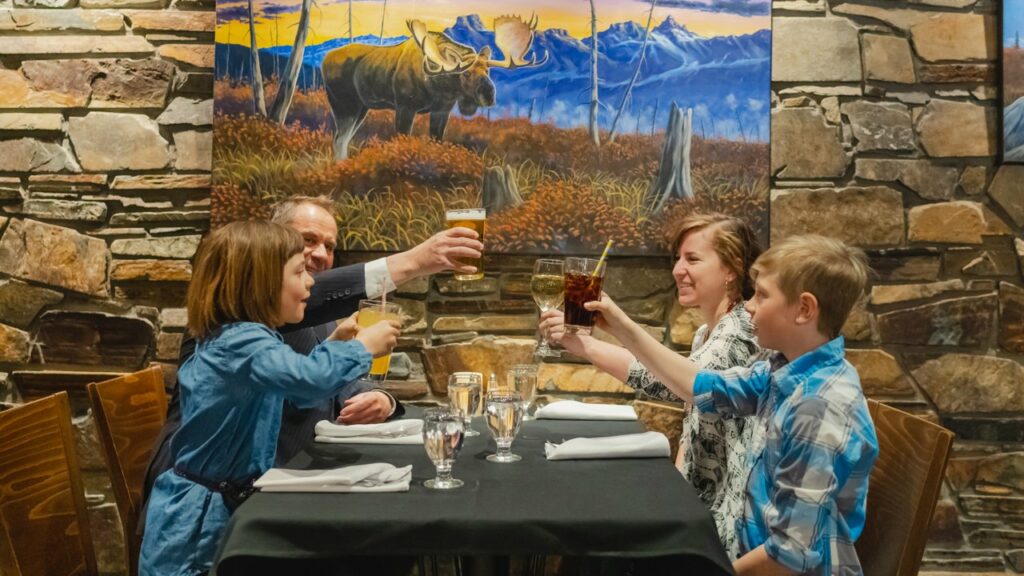 Stoney Nakoda Resort and Casino
A vibrant combination of affordable comfort, premier casino gaming, family-friendly adventure, and entertainment, Stoney Nakoda Resort and Casino is surrounded by stunning views on the doorstep of the Canadian Rockies. The mountain resort offers countless amenities, including 110 beautifully appointed rooms and suites, a state-of-the-art casino, an exhilarating pool and waterslide, two restaurants, and exciting adventures throughout the year. While you're here, don't forget to try to the homemade Saskatoon-berry jam on bannock for breakfast, and make a stop at the nearby Chiniki Cultural Centre to view the exhibits, a unique presentation of Chiniki culture, history, and way of life. Guests can learn more through a self-guided tour of the exhibits and cultural displays, and view First Nation artifacts kindly shared by nation members. Elders and Guides will be glad to answer any questions and point out some of the more interesting elements in the exhibits.
stoneynakodaresort.com | Kananaskis, Alberta, | 403-881-2830
---
Overnight at Stoney Nakoda Resort
---
Day 4: The Canadian Badlands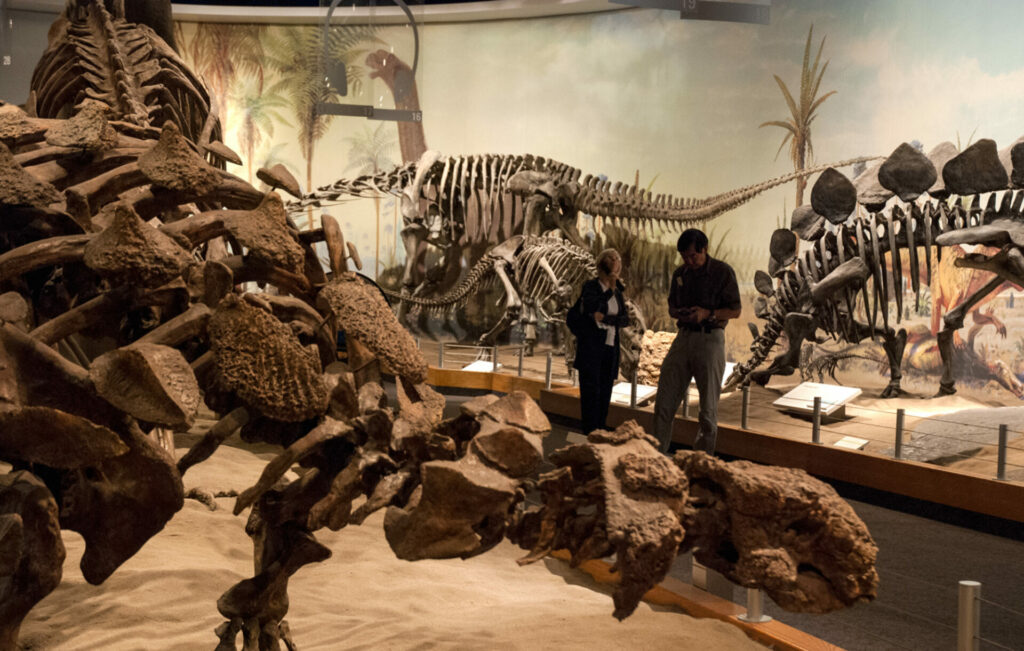 Explore a prehistoric world at the Royal Tyrrell Museum in the Canadian Badlands. Located less than two hours from Calgary, the museum's state-of-the-art galleries house one of the world's largest displays of dinosaur remains, and Canada's largest collection of prehistoric plant descendants. Enroll in one of the museum's guided programs to hunt for fossils or tour the surrounding badlands.
---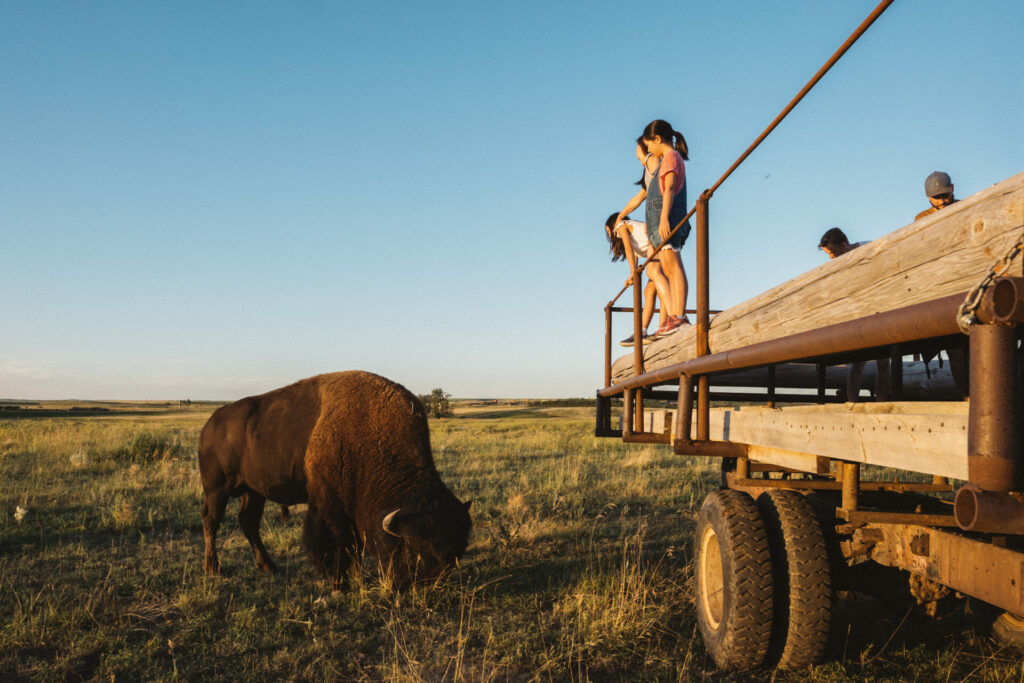 Wild West Badlands Tours
Discover the beautiful geography, hidden history and unique culture of the Canadian Badlands with this Drumheller-based tour company. The company provides an award-winning tour of Drumheller and even the possibility of a hayride into a herd of buffalo that they feed them right beside the wagon. View the Hoodoos, the Badlands and Horsethief Canyon with Indigenous tour guides whose knowledge of the land will bring the geography alive and transform you to a time of when the dinosaurs roamed these lands. Our goal is to provide our guests with an enjoyable, informative, and memorable vacation experience while visiting this unique location in Drumheller, Alberta, Canada.
wildwestbadlandtours.com | Drumheller, Alberta | 403-823-3118
---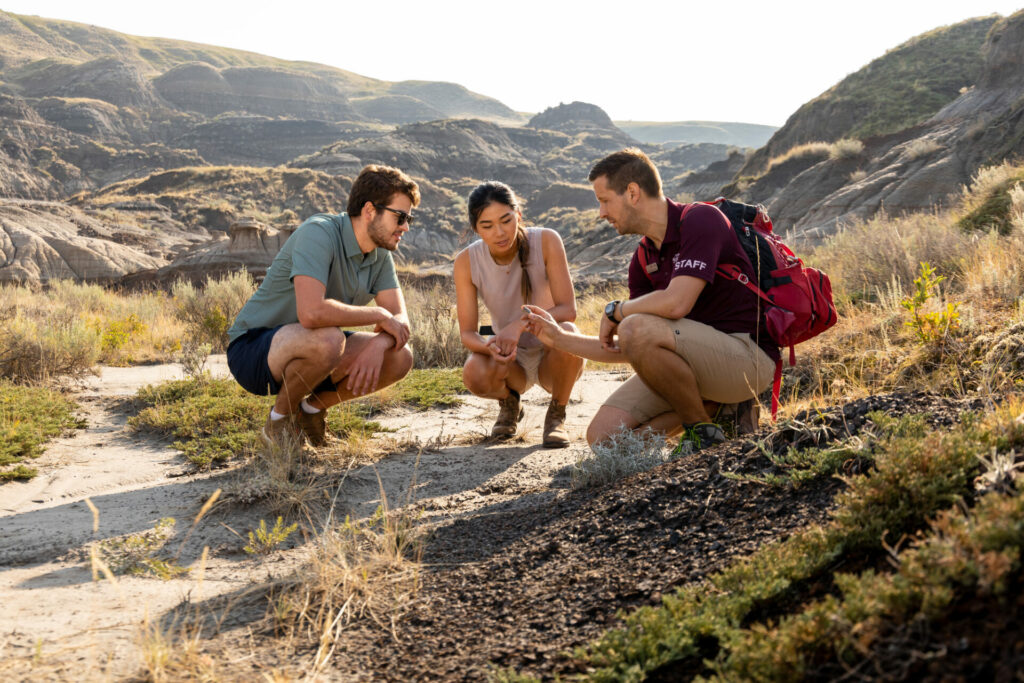 Dinosaur Provincial Park is home to the highest concentration of late Cretaceous period fossils in the world and was designated a UNESCO World Heritage Site in 1979. To date, dozens of dinosaur species have been unearthed and more than 300 specimens grace museums around the world. There's plenty to do here – A variety of tour options are available, such as a guided excavation. Or visit with a palaeontologist and take a behind-the-scenes guided tour to an active dig site.
---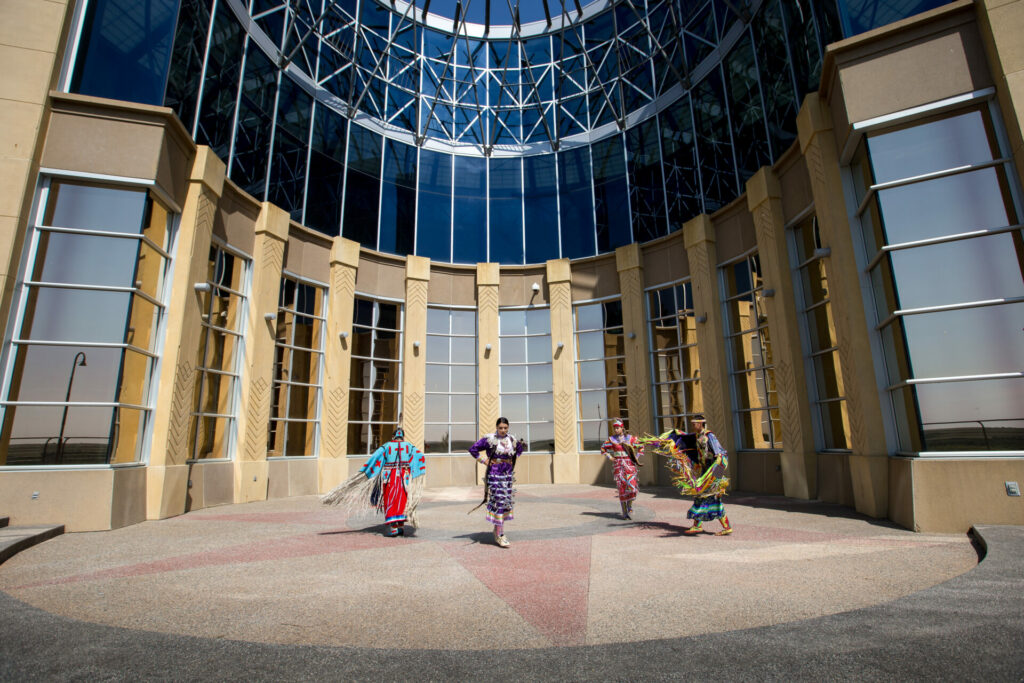 Blackfoot Crossing Historical Park
The site of the signing of Treaty No.7, Blackfoot Crossing Historical Park is a designated National Historic Site. The park is dedicated to the promotion and preservation of the Siksika Nation's language, culture and traditions. Inside the facility is a stunning eco-friendly museum, where visitors can learn how Siksika First Nation culture developed through interactive exhibits. Did you know that you can view the regalia of Chief Crowfoot, a renowned leader and signatory of Treaty 7? Traditional Indigenous foods can be tasted at the on-site restaurant, and the gift shop, Boy Chief Trading Post, features locally made products.
Dancing, tours and overnight cultural experiences, including a night in a tipi, are also available.
blackfootcrossing.ca | Siksika First Nation, Alberta | 403-734-5171
---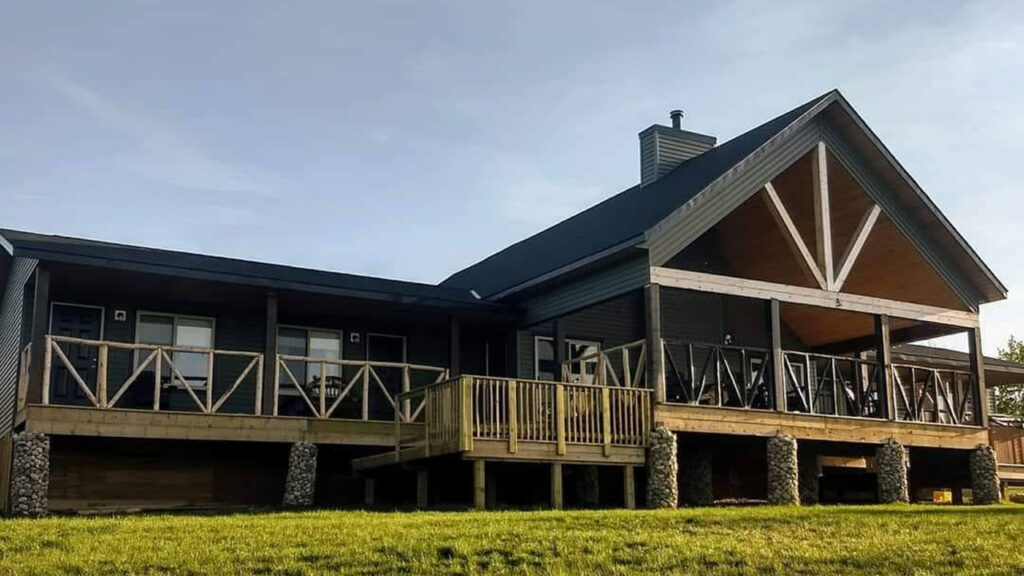 The River Ranche Lodge is located within the famed Canadian Badlands on the Siksika First Nation, just a one-hour's drive from Calgary. Overlooking the scenic Bow River, the Lodge is nestled within one of the largest intact Cottonwood riverine ecosystems in Western Canada, and features four double occupancy rooms adjoining the main lodge area, where there is ample room for dining and socializing. Guests can end their days of outdoor adventure on the large deck, enjoying a campfire, or relaxing in the hot tub watching spectacular sunsets. River Ranche Lodge specializes in both cultural and fly fishing adventures as well as kayaking and cross-country skiing packages, all of which can be customized.
riverranche.ca | Siksika First Nation, Alberta |
---
Do you work in the travel trade and have questions? Contact Tom Babin at tom@indigenoustourismalberta.ca