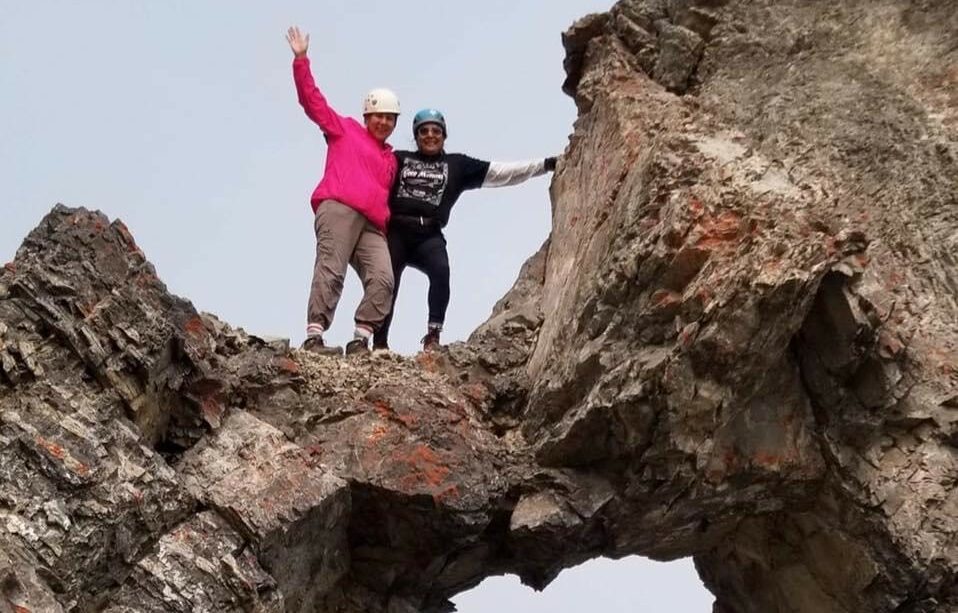 Have an Adventure with these Indigenous Tours and Experiences
After more than a year of pandemic life, we're all a little antsy to escape from home and try something new. Last month we introduced you to how you can get closer to nature this summer with a camping trip across Alberta. This month we're going to tell you about amazing adventures and activities you can enjoy while you're out exploring the province. When it's safe to travel, there are many Indigenous tour operators and attractions in Alberta that are eager to provide you with an unforgettable adventure. They offer experiences that are completely unique in the world – everything from guided hikes to wellness activities and incredible cultural experiences. Here are a few fantastic Indigenous tours and experiences that can be part of your great big summer escape.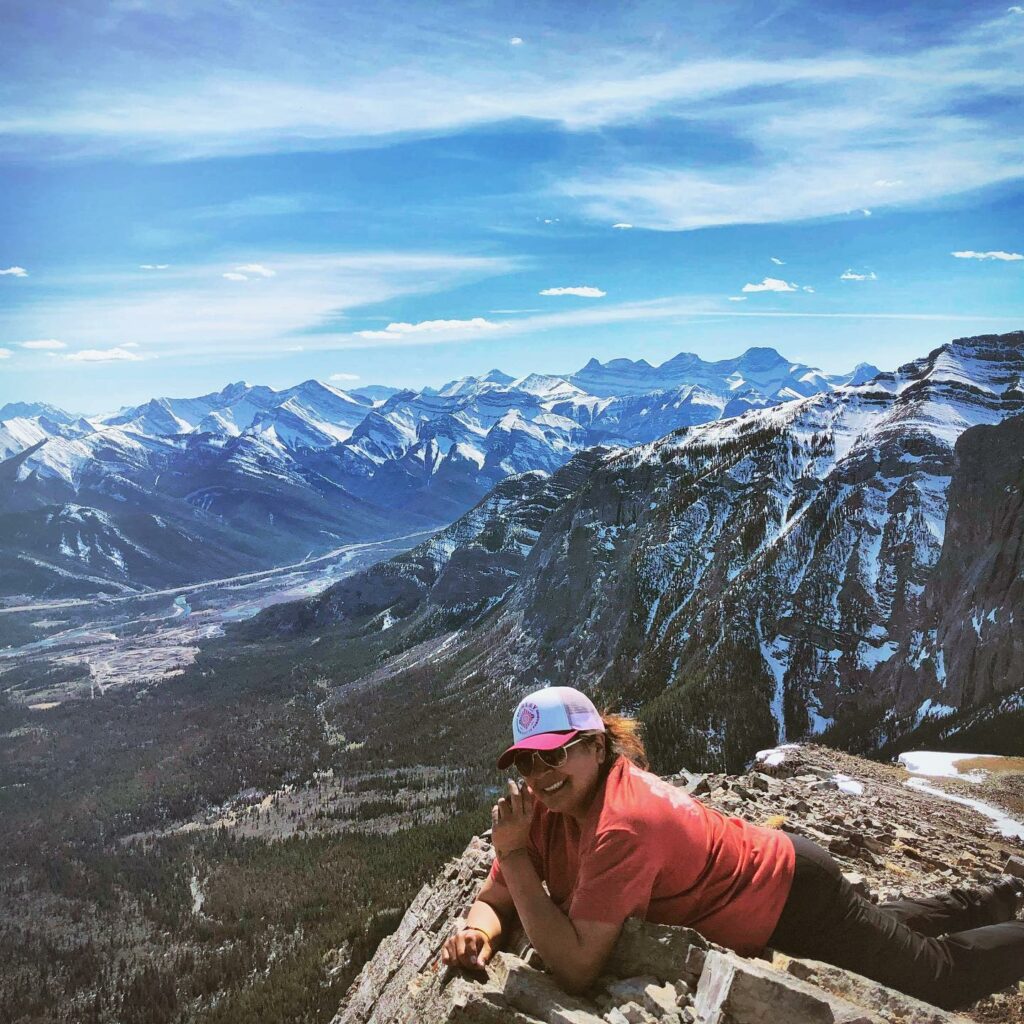 Experience an Indigescape Tour in Kananaskis with Buffalo Stone Woman
If you want to experience the Alberta Rockies in a way you have never done before, see them with people who have a deep connection with the land and the wildlife. The majestic landscape of the Alberta Rockies is part of Treaty 7 lands and is the traditional territory of the Blackfoot Confederacy (Siksika, Kainai, Piikani), the Tsuut'ina, the Îyâxe Nakoda Nations, and the Métis Nation of Alberta. An Indigescape with Iinisskimmaakii, Buffalo Stone Woman, allows you to explore some of the most beautiful trails and awe inspiring places in Kananaskis from an Indigenous perspective. While you view snow-capped peaks, meadows filled with wildflowers, crystal blue lakes, glaciers and waterfalls, you'll learn stories of the past. An Indigescape allows you to embrace the beauty and diversity of the Rockies, learn the legends, and connect with the culture of people who have lived on the land since time immemorial. Tours can be customized to your interests and abilities.
Visit Paahtómahksikimi Cultural Centre in Waterton
The mountains, lakes and valleys that are in present day Alberta had names long before early European explorers arrived and began renaming the places they discovered in their travels. The Blackfoot name for Waterton Lakes is "Paahtómahksikimi," which means "the inner sacred lake within the mountains." It is a place of extraordinary beauty that has long been sacred to the Blackfoot who have lived on this land since time immemorial. A visit to the Paahtómahksikimi Cultural Centre in downtown Waterton is an opportunity to learn about Blackfoot culture and history and to connect with the Spirit of Waterton. You can also purchase authentic handcrafted artisan items at the onsite craft store.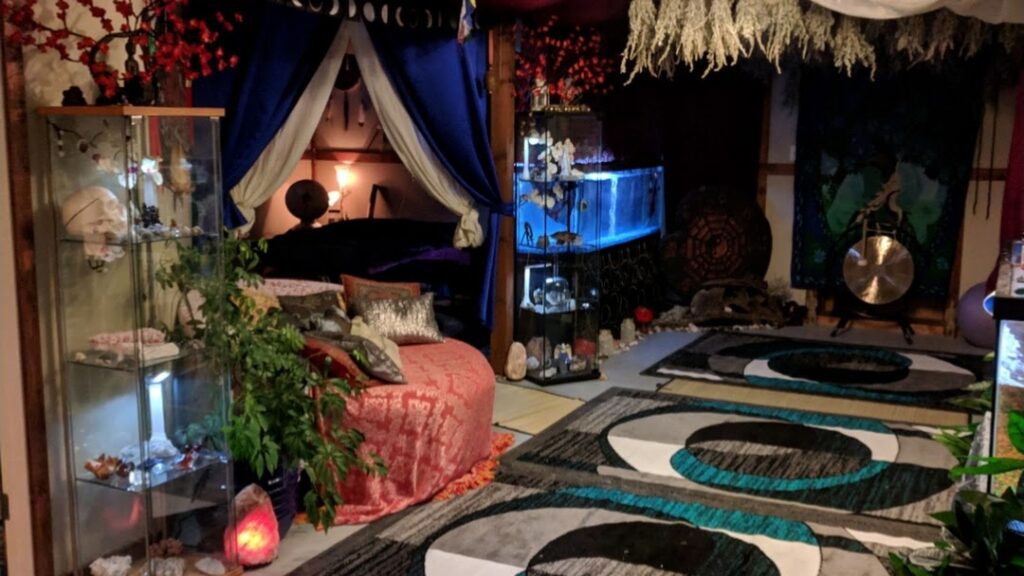 Heal Your Soul at Grace of Euphoria Wellness Studio and B&B in Clive
Healing encompasses the entire person and involves the mind, body, and spirit. At Grace of Euphoria Wellness Studio and B&B in the village of Clive, different healing methods are integrated into one session to achieve an optimal healing experience. The studio has both massage therapists and energy balancing practitioners who use a wide variety of holistic healing therapies. They also offer sacred relationship and spiritual counsel. At workshops and retreats you can learn about Indigenous methods of improving spiritual health such as smudging – a technique for removing negative energy and purifying both a person and the space around them. The wellness studio has two B&B rooms as well as outdoor tents that can accommodate small group wellness getaways.
Visit the Tsuut'ina Nation Culture Museum near Calgary
Located just outside Calgary on the Tsuut'ina Nation, the Tsuut'ina Nation Culture Museum was built to connect Indigenous youth with their heritage and help visitors learn about the culture and heritage of the Tsuut'ina. You can book a guided tour or explore the museum on your own. There's also an excellent onsite museum gift shop where you'll find authentic handcrafted Indigenous goods like moccasins, clothing and jewelry. The store supports local artisans in the Treaty 7 area by providing the supplies used for beading and making regalia. The museum is located next to Chief Bullhead's original homestead, the warrior chief who signed Treaty 7 on behalf of his nation in 1877. He also insisted that the nation be located in the foothills area along the Fish Creek River near Calgary rather than on the small piece of land near Fort Macleod that the Canadian government had originally offered.
Open Tuesday-Thursday 10-2pm

Make sure to check out all our members at www.indigenoustourismalberta.ca to complete your adventures this summer!