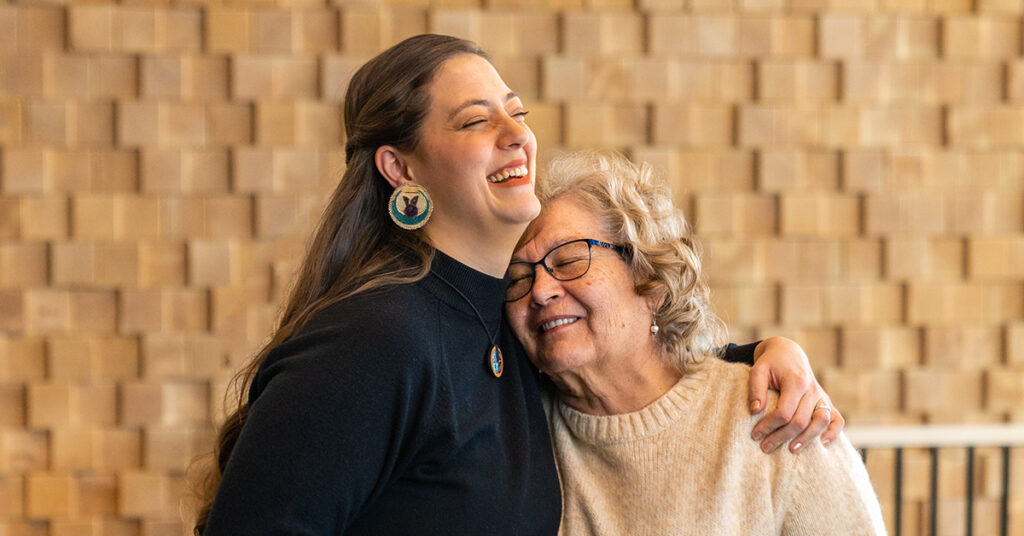 Six ways non-Indigenous people can be an ally to Indigenous Peoples
This article contains content about residential schools that may be triggering. Support for survivors and their families is available. Call the Indian Residential School Survivors Society at 1-800-721-0066 or 1-866-925-4419 for the 24-7 crisis line. The KUU-US Crisis Line Society also offers 24-7 support at 250-723-4050 for adults, 250-723-2040 for youth, or toll-free at 1-800-588-8717
By Lysandra Nothing
1. Educate yourself
Education is a journey and it must start somewhere. The colonial history between Indigenous peoples and non-Indigenous peoples had lasting impacts and has played, and will continue to play, a significant role in the past, present and future of Indigenous peoples. Take a moment to research and understand the history of Indigenous peoples through resources such as the Truth and Reconciliation report and the final report for Missing and Murdered Indigenous Woman and Girls for starters.
Self-education creates a stronger awareness of colonial impact on Indigenous peoples across Turtle Island such as the intergenerational trauma from residential schools and the '60s scoop.
Self-education creates a safe space for Indigenous People to find solitude and comfort during times of need, such as when mourning for the children buried at residential schools. Self-education dismantles the need for Indigenous peoples to explain the very issues causing emotional setbacks.
2. Support your Indigenous friends and colleagues
Express your support through words of comfort. Letting your Indigenous friends and colleagues know that they have your support will provide reassurance as they go through times of grief. It's important to note that each individual handles their grief differently and may be expressed in other forms such as anger or impassiveness. Regardless, reach out in the ways that you can and the ways they will allow.
3. Amplify Indigenous voices
It's important to create space for Indigenous people to express themselves, especially when it comes to residential schools and other issues affecting Indigenous peoples across Turtle Island. Take a step back in situations where Indigenous people need to be the voice that is heard. This also means not speaking for Indigenous people on their behalf. Amplifying Indigenous voices creates opportunities for reconciliation and paves a pathway in which Indigenous people and non-Indigenous people can work together in the spirit of truth and reconciliation.
4. Support Indigenous entrepreneurship and businesses
Consider visiting and shopping at your local Indigenous businesses whether that may be for a birthday gift or a treat-yourself gift. When you buy from Indigenous owned businesses, you're not only supporting their business but in most cases, you're supporting their family needs and personal goals and needs.
Indigenous entrepreneurship is a form of Indigenous resilience and is crucial to the creative community as a pillar of reconciliation.
5. Follow the Call to Actions in TRC report
https://nctr.ca/records/reports/The Truth and Reconciliation Commission of Canada (TRC) provides those directly or indirectly affected by the legacy of the Indian Residential Schools system with an opportunity to share their stories and experiences. In order to redress the legacy of residential schools and contribute to reconciliation, the TRC provided 94 Calls to Actions related to various topics such as Business and Reconciliation, Museums and Archives, Education for reconciliation, and more.
Take the time to read through the report.