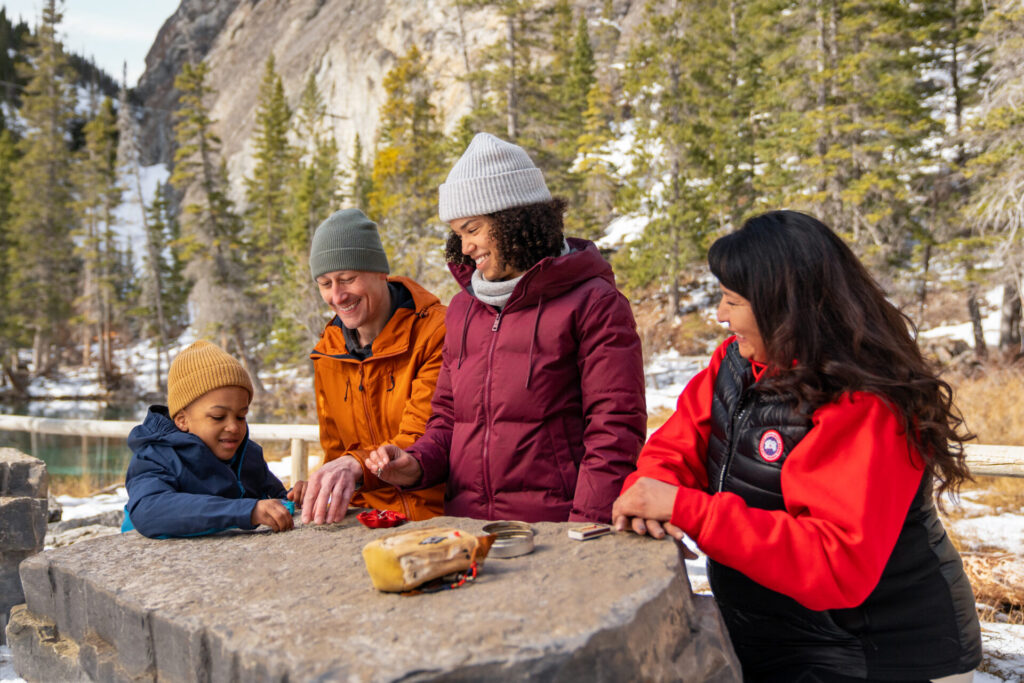 Spend your Easter weekend with these Indigenous experiences in Calgary
This Easter weekend, spend some time with your loved ones exploring Calgary and Edmonton for new experiences. If you're looking for ideas to spend your Easter weekend, read through our Easter itineraries (hint: you can visit the majority of these places all year long!) 
Blackfoot Crossing Historical Park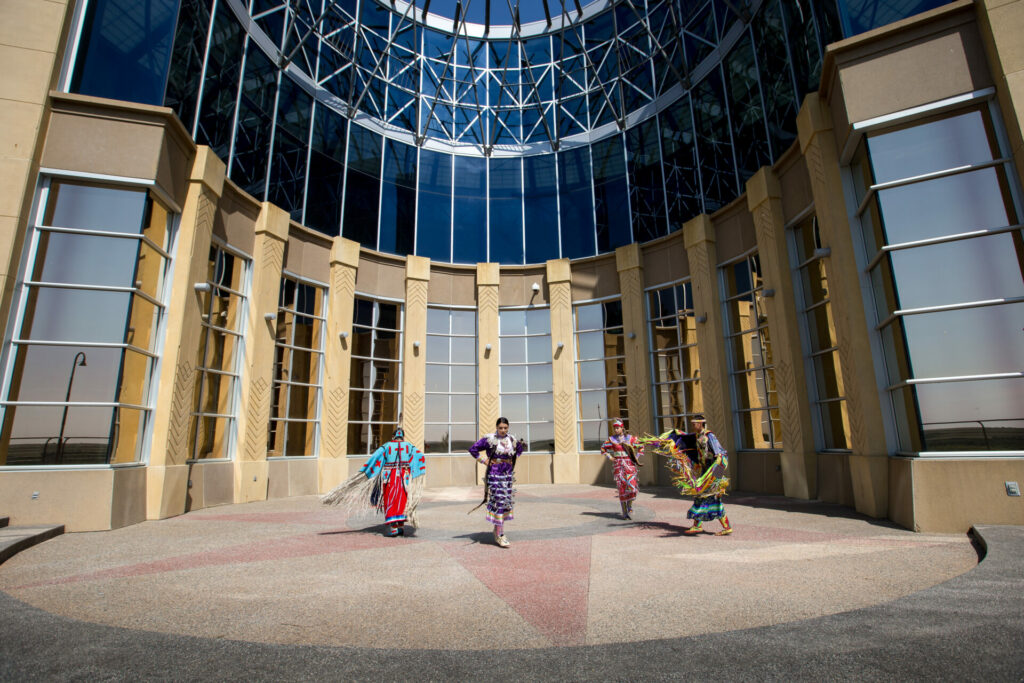 The historic site of the signing of Treaty No.7, Blackfoot Crossing Historical Park is a designated National Historic Site. The park is dedicated to the promotion and preservation of the Siksika Nation's language, culture and traditions. Inside the facility is a stunning eco-friendly museum, where visitors can learn how Siksika First Nation culture developed through interactive exhibits. Stop by the Vision Quest theatre to watch an introductory video. Did you know Blackfoot Crossing Historical Park is the first accredited Indigenous-owned museum in Alberta? Museum accreditation means everyone involved with a museum is doing the right things to help people to engage with collections and protect them for the future. Not only can you view the site of the signing of Treaty 7, but you can also view the original regalia of Chief Crowfoot, which was repatriated in 2022 from a British museum.
Stop by the gift shop, run by Boy Chief Trading Post, which features locally made products. Visit the tipi village, and perhaps consider staying overnight in a tipi.
A visit to Blackfoot Crossing requires a booking during the winter, so make sure you plan ahead.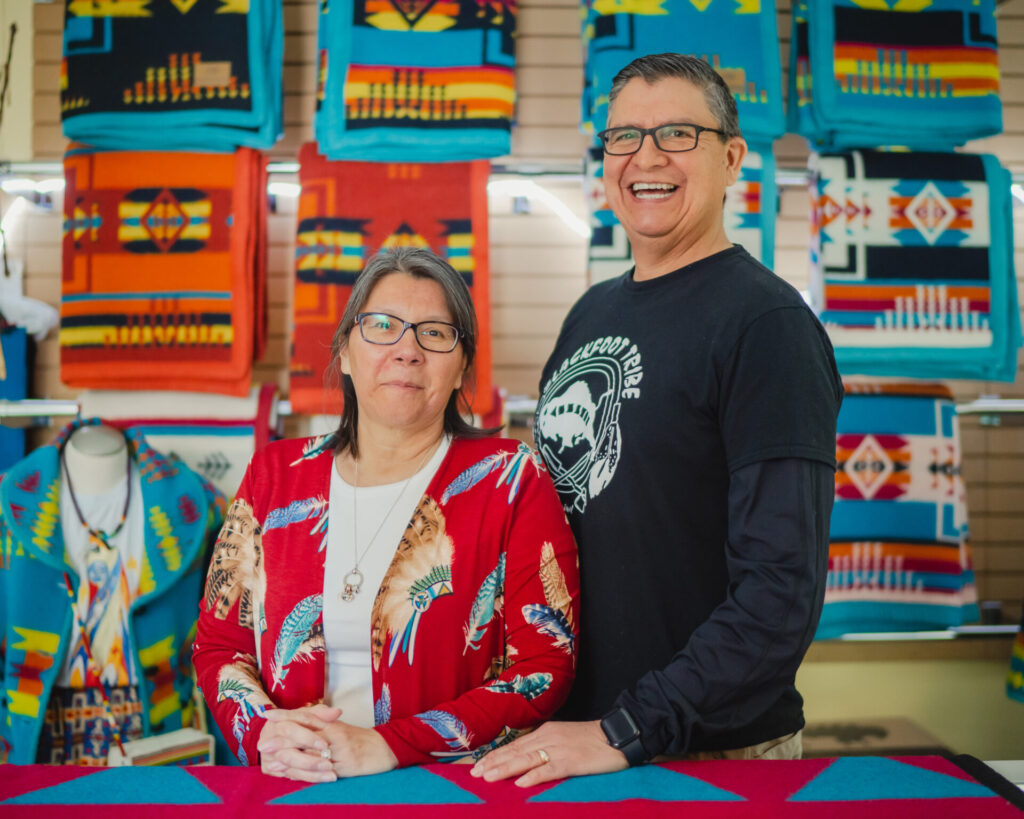 Boy Chief Trading Post is an Indigenous-owned and operated retail store located on Siksika Nation, a 50-minute drive east of Calgary, and located near Blackfoot Crossing. One stop for gas, snacks and coffee at their pop-up cafe, you may get distracted by Boy Chief Trading Post's vast selection of specialty giftware, western wear, horse hardware, jewelry, authentic Indigenous arts and crafts from across North America, and a wide selection of desirable Boy Chief blankets– a popular demand among customers.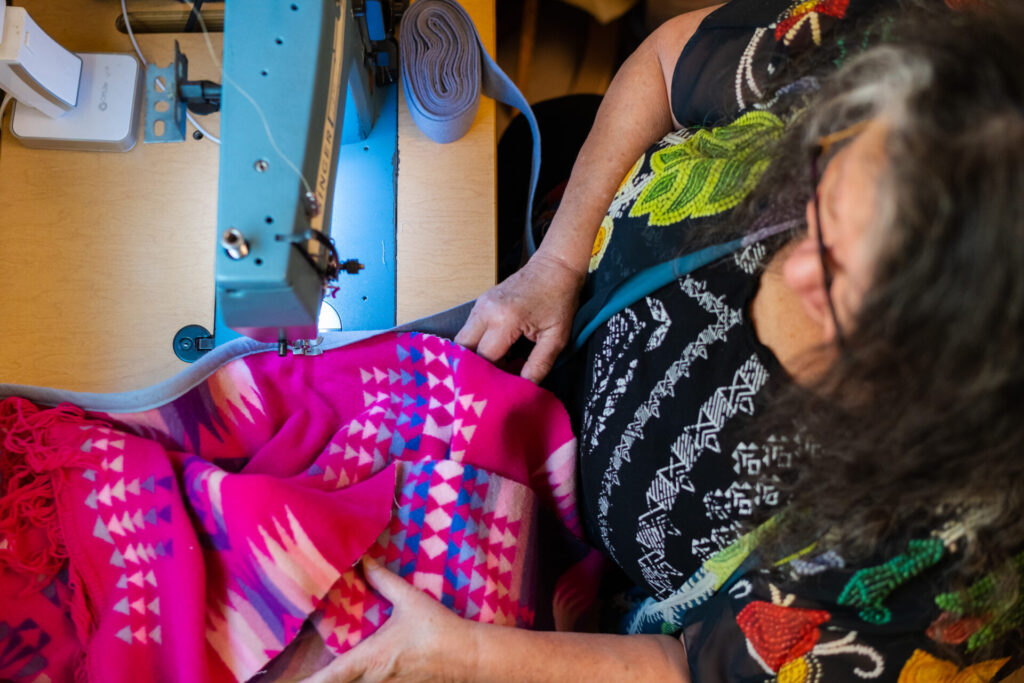 Located in the trendy neighbourhood of Inglewood in Calgary, Moonstone Creation is a store and art gallery started by a duo of nehiyaw iskwew (Cree) women —Yvonne Jobin and her late daughter Amy Willier —with a goal of featuring a diversity of Indigenous artists. Although the majority of the products are made right in-store, the store represents more than 60 Indigenous artists from across Canada. With a wide variety of art, from beaded jewelry to bronze sculptures, everything at Moonstone is authentically Indigenous. Currently, Moonstone Creation offers winter and fall classes about traditional beadwork, fish scale art and other art forms.
Little Chief Restaurant is located in the Grey Eagle Resort Hotel on the Tsuut'ina Nation. The world-renowned restaurant has taken on an exciting objective: to blend contemporary food with Indigenous tradition. After a full day of sightseeing and experiences, enjoy a meal with your family before turning in for the night.