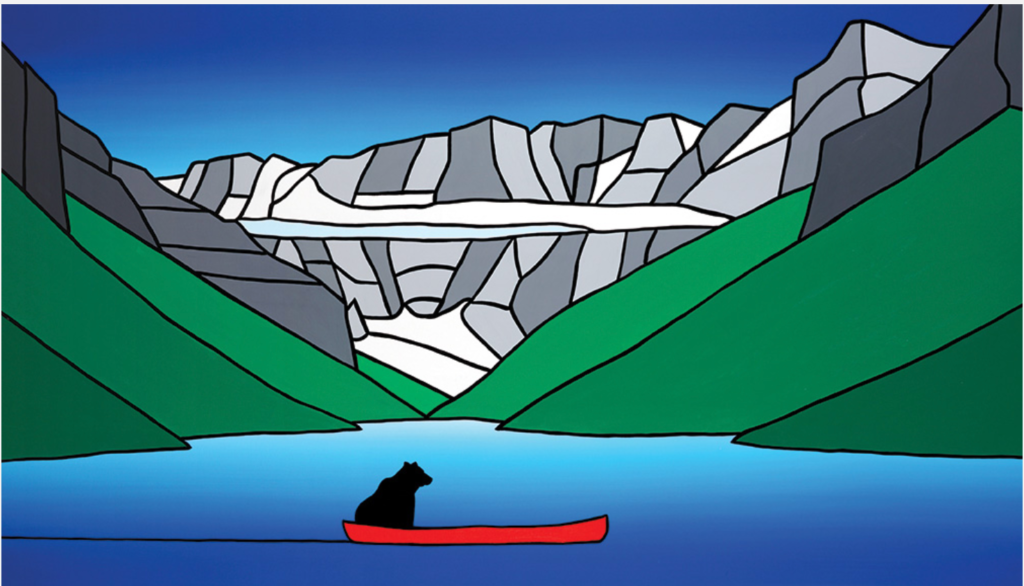 Supporting Indigenous artists across Alberta
Whether you're looking to support local Indigenous businesses, or looking for unique souvenirs, art and gifts in Alberta, there are plenty of artisans and businesses across the province selling their items.
Below are Indigenous Tourism Alberta members selling authentic Indigenous items. Whether you shop online, or in-store each of these businesses has the perfect items for you.
5 places to shop locally this summer:
Moonstone Creation
Internationally known Moonstone Creation is a gallery for authentic Indigenous art. Owned by Yvonne Jobin and her daughter Amy Willier, a Cree First Nations, Moonstone Creation is a family-based business where much of the art is created onsite. 
Representing over 60 artists, each piece is Indigenous made and all art benefits the original artist.
Shop online or in-store in Calgary.
That's Empressive
Operating deep in the Canadian Badlands in Empress, Alberta, That's Empressive is a one-stop-shop for First Nations' prints, note cards and original art pieces from local Ojibwa artist Nokomis.
Also, due in large part to its location, That's Empressive offers groceries, gifts and even gas for your car. Make the trip out to Empress for handmade ceramic mugs and bowls, spectacular costume jewellery, home decor items and truly unique and creative gifts.
Boy Chief Trading Post
Located on Siksika Nation, Boy Chief Trading Post is named after the owner's great grandfather and great Blackfoot warrior 'Boy Chief.'
The New Boy Chief collection feature at Boy Chief Trading Post honours the pioneering spirit of the Blackfoot people and recognizes their efforts in the continuous fight to keep their cultural diversity and traditions alive. The New Boy Chief collection is not just a blanket, it's a piece of Blackfoot history.
Boy Chief Trading Post also features a large selection of Indigenous products and with great pride and humility they feature their new collection of Blackfoot Peoples Mountain Blankets. Visit them online or in-person to learn more.
Samson Native Gallery
Located in the Samson Mall in Lake Louise, Samson Native Gallery showcases a variety of works from renowned Canadian First Nations artisans including paintings, sculptures, prints, handcrafted jewelry and more. We also carry an assortment of clothing and fashion accessories including mukluks, scarves, and blankets as well as giftware, kitchenware, and traditional items.
Shop online or visit them in beautiful Lake Louise (check website for the opening date in June).
Carter-Ryan Gallery
The Carter-Ryan Gallery is home to the work of Indigenous Visual Artist, Jason Carter. His bright paintings and bold soapstone sculpture have been featured at Canmore's Main Street location since 2012. In 2017, a second location opened in Banff. Visit either location to experience one of Alberta's most acclaimed visual artists.
Carter-Ryan Gallery in both Canmore and Banff are open by appointment only, or you can shop with them online.