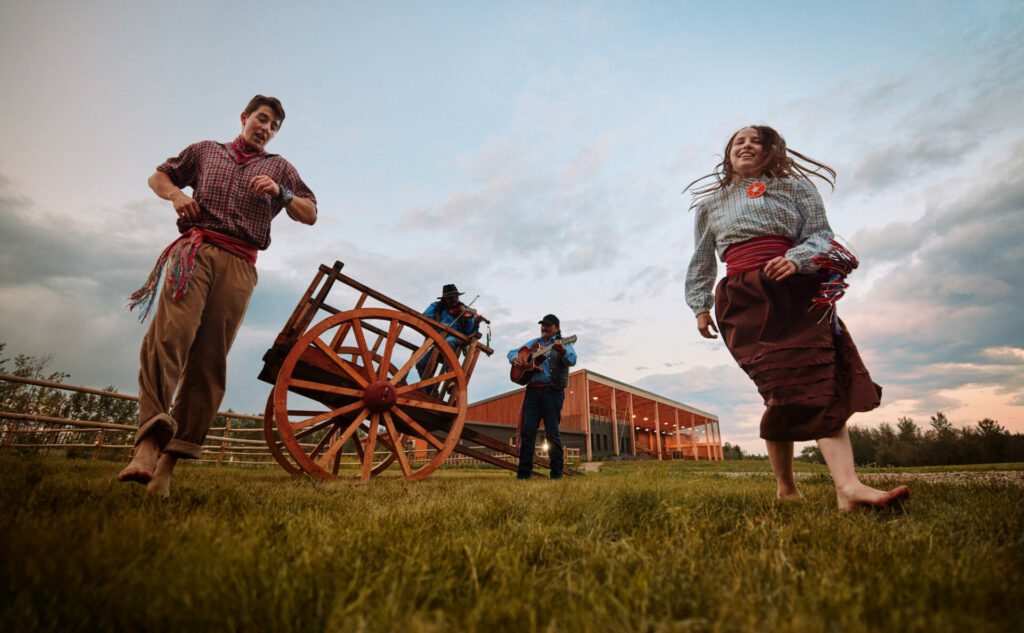 Three days in the Edmonton-Jasper region filled with Indigenous perspectives
Amiskwaciy-wâskahikan, also known as the city of Edmonton, was a traditional gathering place for many Indigenous nations. It remains that way today, both as a vibrant, modern metropolis and as a place of cultural significance for the many Indigenous Peoples, including those of Treaties 6 and and 8, as well as Metis Region 4, whose traditional land makes up the region and beyond. If you're looking to make the most of your three days in the region, here's an itinerary that will keep you on top of all of the region's icons while also bringing in some unique and unforgettable Indigenous experiences.
Day 1: Jasper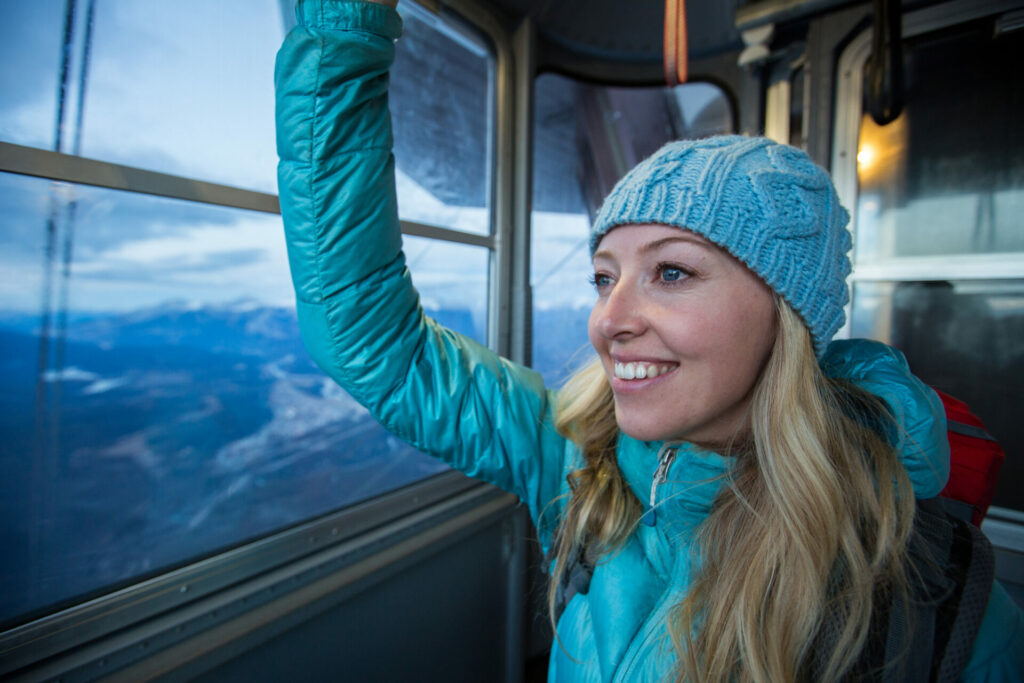 For unprecedented views of six mountain ranges, the Athabasca River, glacier-fed lakes and the town of Jasper, take a ride on the Jasper SkyTram – Canada's longest and highest guided aerial tramway.
---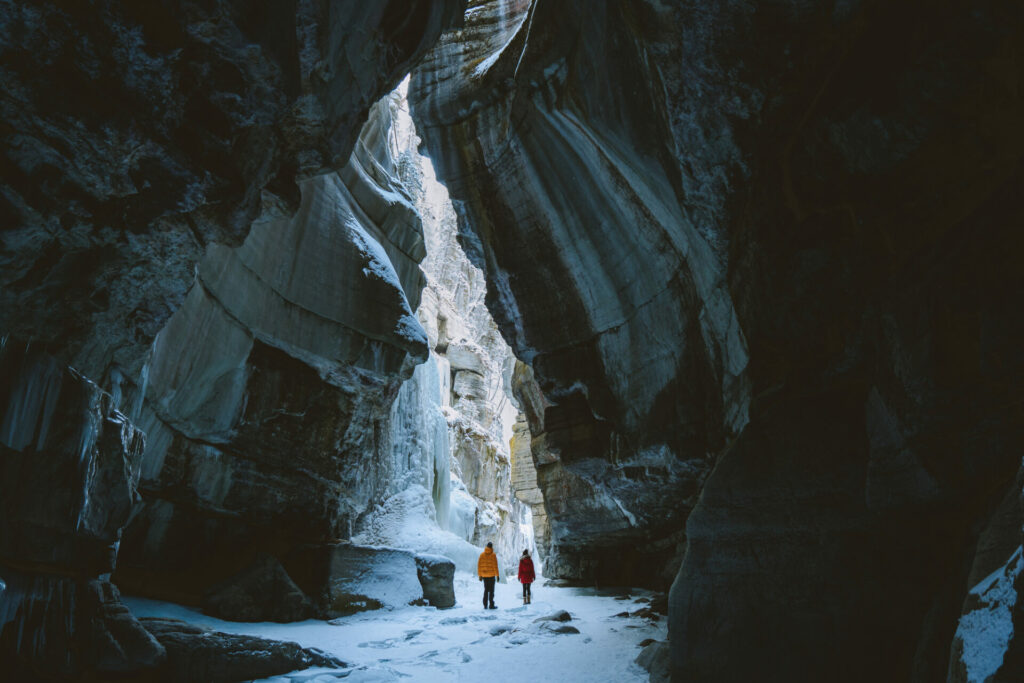 If you strap cleats to your boots and head to the bottom of the deepest canyon in Jasper National Park, you'll walk among bright blue frozen waterfalls and natural ice sculptures formed by trickling water. The Maligne Canyon Ice Walk is an unforgettable winter experience.
---
Are you ready to immerse yourself in drumming, singing and storytelling? Look no further. Warrior Women offer performance shows, workshops, tour shows, guided experiences, training and much more. If you are looking to be moved by the heartbeat of mother earth, hear the stories of the land and listen to legends of the Cree people that will stay with you forever, Warrior Women is the experience for you.
warriorwomen.ca | Jasper, Alberta | 780-712-3358
---
For thousands of years, Indigenous people have traversed through the Rocky Mountains, creating routes used to trade between the communities living on either side of the divide. The advent of the fur trade saw them continue to do so, with many of them acting as guides to the European traders. Now, more than 200 years after the first Europeans were shown the way through the Rockies, the Jasper Tour Company continues to do the same. Following in the footsteps of those who came before, the Jasper Tour Company will take you out in search of experiences generally only found on the periphery of our daily lives. The Jasper Tour Company will treat you to a memorable experience that will help you build more of your own excellent history!
The mountains provide the setting. We provide the guide. But without you, there can be no adventure.
jaspertourcompany.com | Jasper, Alberta | 780-852-8855
---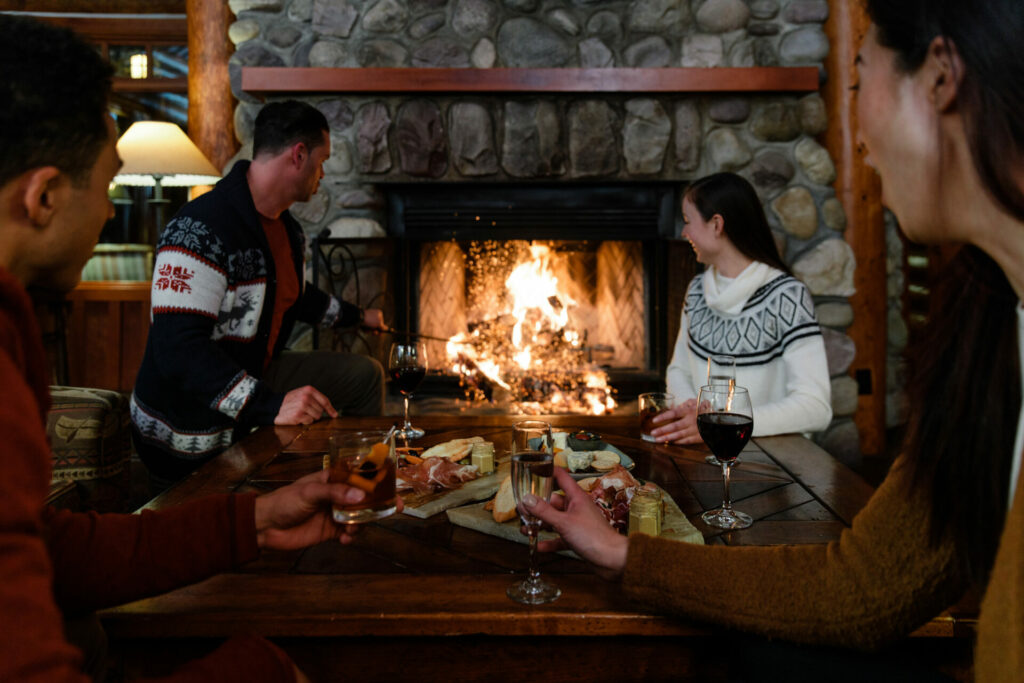 Nestled amidst pristine wilderness, the sprawling 700-acre Fairmont Jasper Park Lodge, offers unique lakefront luxury accommodation in Jasper National Park. For the ultimate Canadian Rockies' experience, book one of the signature cabins overlooking Lac Beauvert. Resort highlights include an award-winning 18-hole Stanley Thompson designed golf-course, destination spa, and beautiful outdoor heated pool with breathtaking mountain views.
---
Overnight at Jasper Park Lodge
---
Day 2: Edmonton East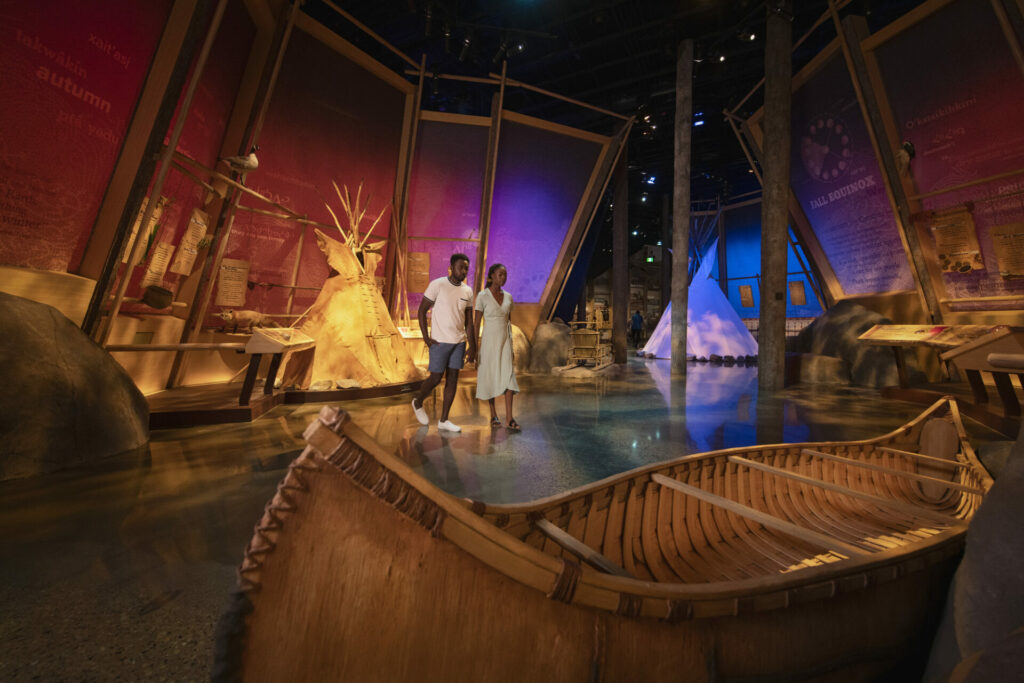 Visit Fort Edmonton Park to step back in time. Nestled amidst 64 hectares (158 acres) of parkland, in Edmonton's verdant river valley, this living history museum brings to life stories from the past through costumed interpreters, interactive exhibits and historic replicas. Its newest exhibit, the Indigenous People's Experience, was created through deep conversations with over fifty Indigenous Elders, historians, educators, and community members. The stories, music, artwork, and text in the experience come from local Indigenous perspectives and voices, gathered through engagement with local Indigenous communities, historical documents, and research. These stories, teachings, and memories have been passed through millennia. They reflect a rich and resilient history and deep connection to the land and seasons. Whether in Cree, Dene, Anishinaabe, Nakota, Blackfoot, or Michif, this shared knowledge is timeless. It does not just exist in the past. It is here today.
---
Whiskeyjack Art House is an Indigenous owned and operated arts boutique that supports Indigenous arts, artisans, and cultural experiences, as well as local businesses that respects the environment and all its living relatives. The Indigenous space is inspired by the art deco architecture with an Indigenous aesthetic quality. Their boutique sells items such as: Indigenous contemporary art, Indigenous Traditional arts, Indigenous made jewelry/gifts and Indigenous local sourced products (tea, jams, soaps, blankets). The gallery changes exhibitions to showcase the diversity of Indigenous art so no two visits are the same!
whiskeyjackarthouse.ca | Edmonton, Alberta | 780-614-1321
---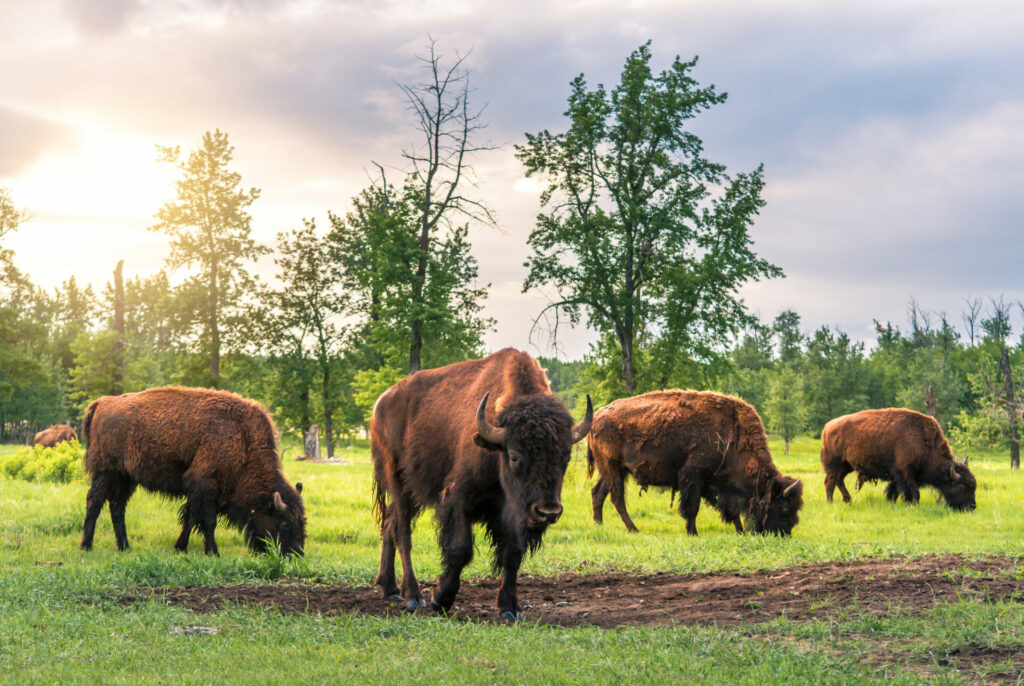 Less than an hour's drive from a capital city a million people strong is a place of quietness, where pristine starry skies shine next to city lights. This is where Cree and Métis have lived and hunted, and generations of families have chosen to picnic and play. Elk Island National Park is located in the Beaver Hills Dark Sky Preserve and is a perfect place to experience the stars and planets above. Elk Island National Park has higher densities of hoofed mammals per square kilometer than any other area in the world, and is the cornerstone of Canada's bison conservation story. Programming at the park also incorporates the Cree heritage of the area.
---
Métis Crossing offers visitors the opportunity to participate in guided cultural interpretive experiences, sharing the distinct Indigenous story of the Métis people in an interactive way. Visitors can enjoy Indigenous signature experiences which change with the seasons and include activities such as Walk in our Mocs, Paddle into the Past, and Meet the Métis.Sitting on 512-acres of land, comprised of river lot titles from the original Métis settlers to the region in the late 1800s, the crossing is designed to engage and excite visitors through an exploration of Métis cultural experiences. ITA Member.
---
---
Day 3: Edmonton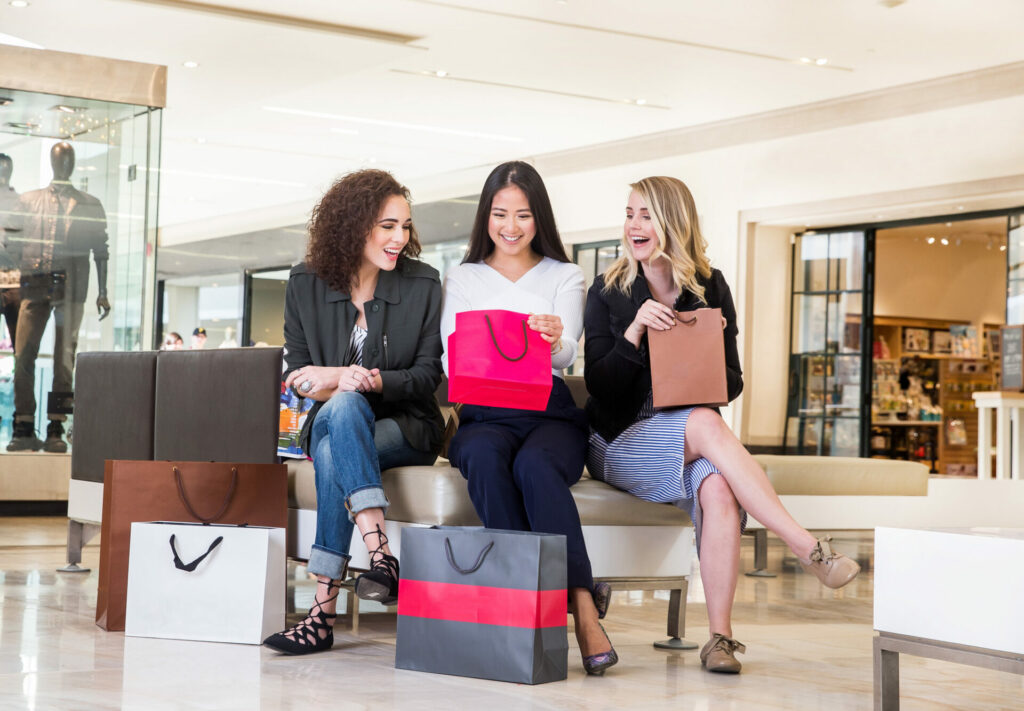 West Edmonton Mall is one of the North America's top indoor shopping attractions. Part adventure park, entertainment complex and shopping and dining destination, WEM spans the equivalent of 48 city blocks. Highlights include more than 800 shops and services, a casino, movie theatres, mini golf course, a skating rink and the Sea Life Caverns aquarium.
---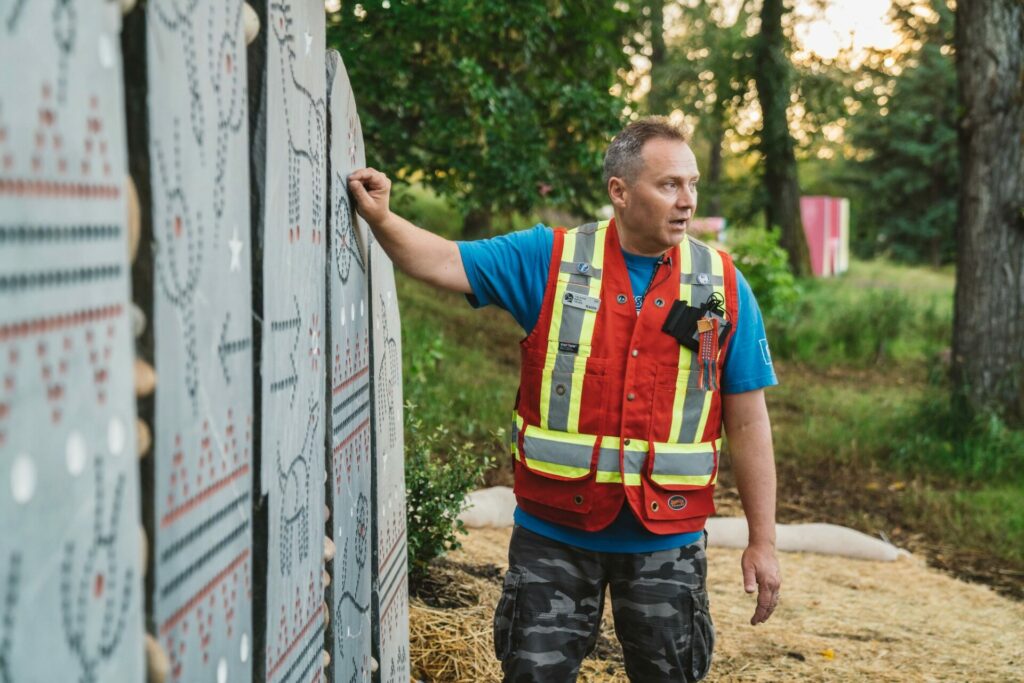 Talking Rock provides educational small group tours of the geological wonders of Alberta, each tour includes educational storytelling that stems from the extensive knowledge of your tour guide.
Experience the River Valley Discovery Tour and enjoy hiking inside Alberta's capital city and within Edmonton's world famous river valley. You will learn about the unique geological features exposed in the river valley and walk in the footsteps of the Indigenous peoples who continue to visit this sacred place on Turtle Island for the last 10,000 years. You will also participate in a sharing circle with some indigenous music and storytelling.
talkingrocktours.com | Edmonton, Alberta | 780-298-7992
---
Lace up your dancing shoes and follow Sissy Thiessen to the Powwow Circle to learn more about Indigenous history, awareness, dance, storytelling and much more! Sissy Thiessen is a Treaty 6 Nakota Sioux, Cree & German Indigenous cultural facilitator, Powwow dancer, crafter, beader, spoken word poet and creative writer with family roots in Alexis Nakota Sioux Nation. Join Sissy as she celebrates her culture through this one of a kind Indigenous Powwow Dance Experience in which guests can experience an authentic dance performance, powwow education & stories of origin, handle real beadwork and partake in a group round dance! Book now to start your grand entry into the education of the art, ceremony & craft of powwow.
wasesabaexperiences.ca | Edmonton, Alberta | 780-803-1223
---
Located in west Edmonton, on Enoch Cree Nation, the River Cree Resort & Casino is a 4-star full-service destination resort offering 2 Casinos, 6 restaurants, 3 lounges, lobby coffee café, 24,000 sq. ft. meeting space, and concert venue. River Cree Resort provides free shuttle back and forth to the world-famous West Edmonton Mall. Their 249 nonsmoking guest rooms and suites provide premium bedding, flat-screen tvs with the ability to cast movies from your Netflix account. Additional resort amenities include a fully-equipped fitness center, swimming pool/hot tub, and the NHL-sized Twin skating rinks. The non-smoking main Casino floor provides 950 slot machines, table games, and a poker room. In addition, their second casino is the smoke-friendly expansion called Embers with 405 slot machines, and table games.
---
Overnight at River Cree Resort & Casino
---
Do you work in the travel trade and have questions? Contact Tom Babin at tom@indigenoustourismalberta.ca