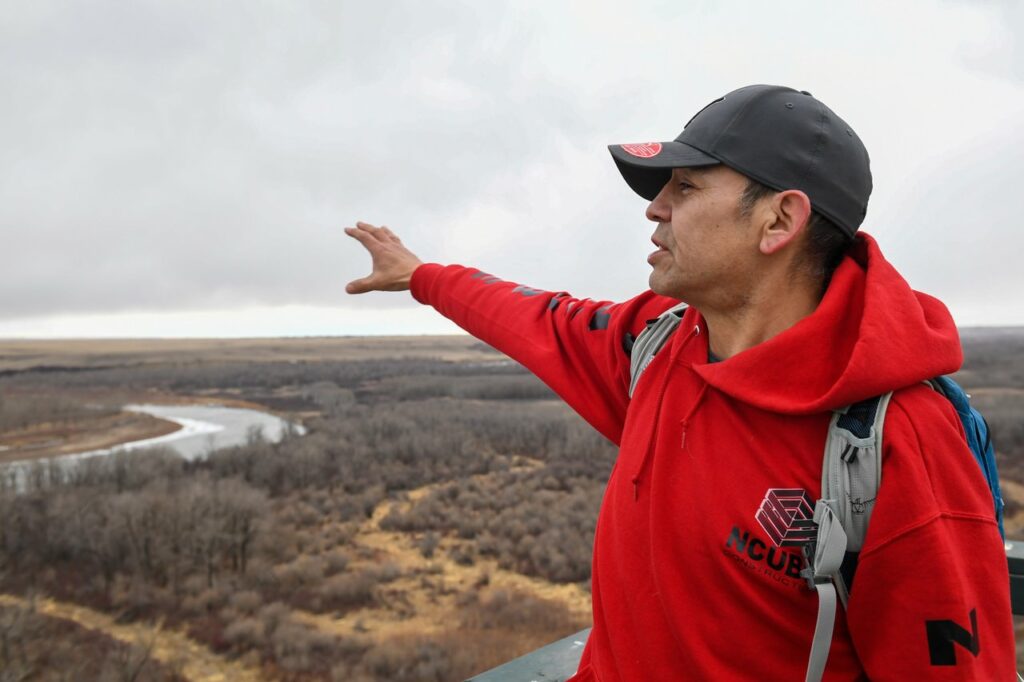 Blackfoot guide wants his business to help people connect with culture and traditions
Entrepreneur Profile: Blackfoot Traditional Outdoor Adventures. By Tawnya Plain Eagle.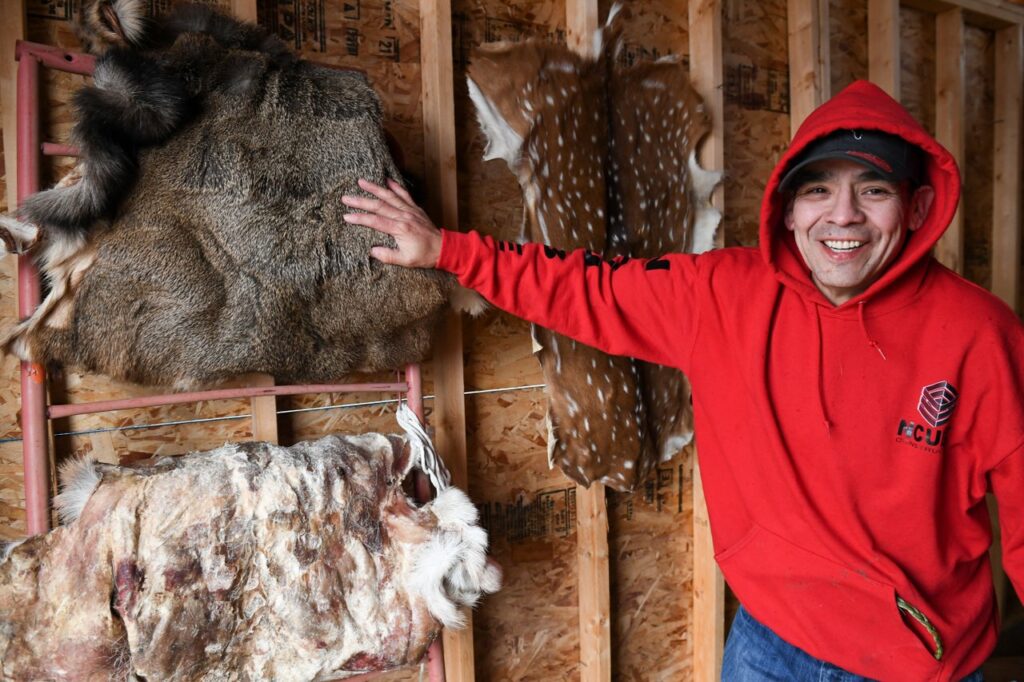 Clinton Turnringrobe is the entrepreneur behind Blackfoot Traditional Outdoor Adventures. Photo by Candice Ward.
What's your name and where are you from?
My name is Grey Horse rider, O'otkii'miio'kitopi. My English name is Clinton Turningrobe. I am From the Siksika Nation (Blackfoot tribe #146) located in southeastern Alberta, 88 kilometres east of Calgary, Alberta.

Describe your business in one sentence.
Alberta's only interpretive Blackfoot drum shop and outdoor adventure tours.

What's the biggest challenge in running your business?
I had several challenges and obstacles, the biggest one for myself was when I was in foster care from 1975 to 1984. My identity and traditions, which included my culture, were abused out of me during that time in life. When I was brought back to my family again in the early 1980s, I was confronted by culture shock while not knowing where I was going with my new life.

What's the best moment you've had with your business?
When my patrons see my finished drum products, or they want to learn more from me. I always tell them to just ask.

What part of your business are you most proud of?
I am proud of myself! I overcame all the ridicule and backlash I faced early on in my life. I am proud because I learned to speak Blackfoot again, along with singing and dancing in powwows. Pride is when you sit back and look at what you have done for yourself and your family.

Why do you run this business?
It's important. It is important for people to understand that it is OK to ask questions of our culture. Entities like mine are here to foster a culture and allow even another Blackfoot person to reintegrate accordingly and feel proud to know they are learning about their culture. I'm happy that my company makes this possible for them. I am a portal of knowledge for those coming back to the nation. We get many visitors, some not even from this country.

Who is your inspiration?
My inspiration are those people who are eager to learn their culture. I always said that if a guy like me can learn and become Siksika again, then anyone can.

What's your hope for the next seven generations?
That is a question you would have to wait and see. Our great Chief Crowfoot said "You must wake up with the sun and go to sleep when he leaves the day." Meaning we only live for the day and that's how we lived since the beginning of time. If I were to predict the years to come then I would not be real Blackfoot, because I am asking about days or years not even here yet.

What's one thing you wish more people knew about your business, yourself or your community?
The people know we all have a creative bone in us, and that it is not up to the next person to decide that for you. Please don't assume you know of me when you only heard stories. Come to my business and learn. Our prayers are free, and this area is ours to exercise.
What ITA resource is most valuable to you?
The marketing we get gives us the chance to open up for the world to come experience our businesses.