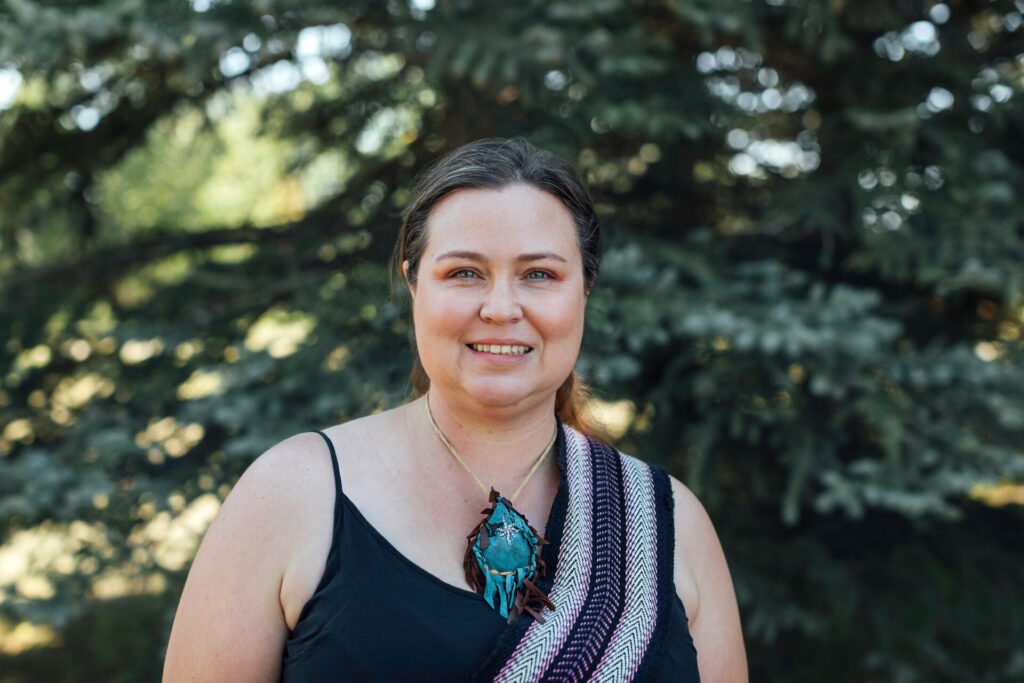 "Something in my soul that tells me I am meant to do what I do," shares Métis herbalist about her business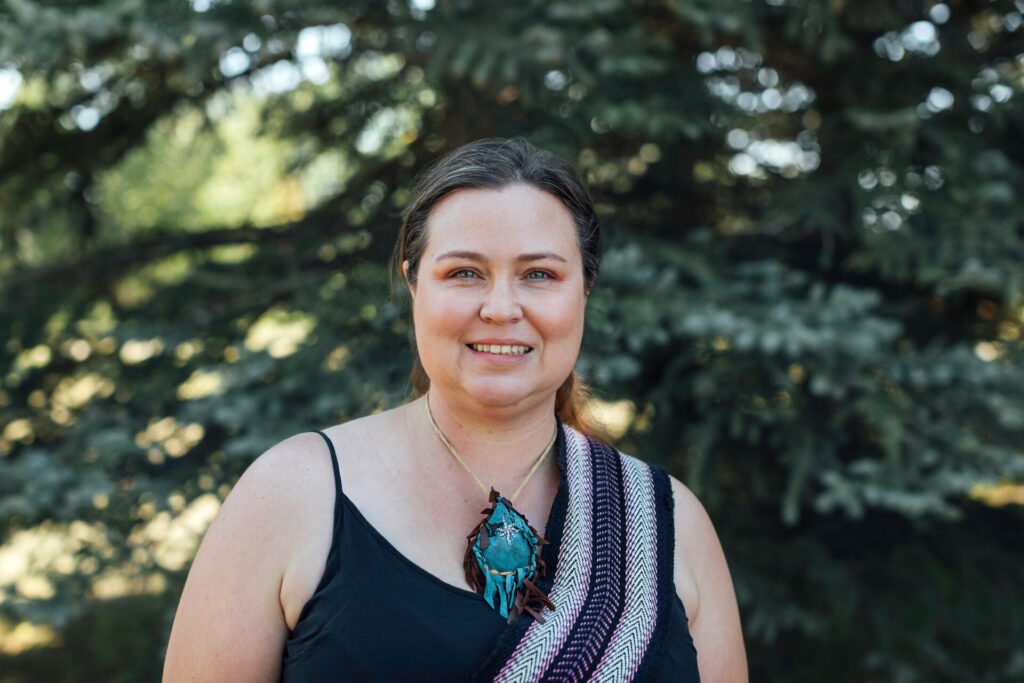 Entrepreneur Profile of Kalyn Kodiak of Experience Metis
What's your name and where are you from?
My name is Kalyn Kodiak and my family is from Lethbridge, Alberta. We've been in southern Alberta for seven generations.
Describe your business in one sentence.
Kodiak Herbal is a community of reconnecting Métis, knowledge keepers, elders, and allies that like to learn about Métis culture.
What's the biggest challenge in running your business?
I think the biggest challenge is when you run a small business you have to be the presenter, the knowledge keeper, the accountant, the secretary, the social media guru, it's a lot all together. I don't get to go out and teach as much as I'd like to because the majority of my time is spent doing computer stuff, responding to emails, designing programs, and so many other things. I'm lucky now because I have a little part-time help with that stuff, but I would like to eventually expand to the point where there are people who help with all of the bookings, and I can just teach full time and maybe have other knowledge keepers that teach as well.
What's the best moment you've had with your business?
The first one that comes to mind is that I received an eagle feather from Leo Tanghe. He's a Medicine person from Slave Lake, Alberta. It was completely unexpected. It was because I had organized a big herbal gathering. I invited him to come to the herbal gathering and be the Elder and while he was there, he presented me with a medicine feather. I was very surprised, and honoured, and humbled, and proud to receive that. I would say some of my favourite daily experiences are the look of wonder in people's eyes or the exclamations of joy when people realize that the plants they've been walking over are medicines and taste or smell good. It's part of a reconnecting process to have that excitement, joy, and wonder. I'm really blessed to do what I do.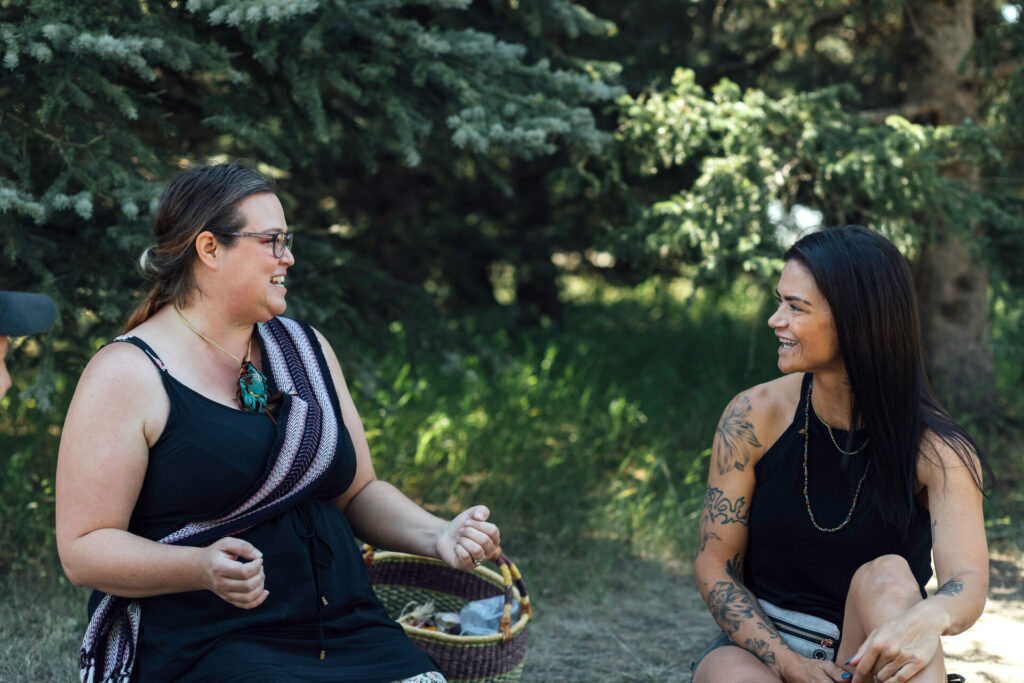 What part of your business are you most proud of?
I'm very proud of myself. I was diagnosed with a disability when I was twelve and I've had it my whole life. There have been years where I couldn't work. I'm very proud that as a person with a disability, I have the sole proprietorship that enables me to earn a living and still have enough down time to survive. It's a struggle that I don't share with everybody because not everybody understands or would have empathy about it. I grew up in the nineties and people hid things like disabilities. There were no words to describe various conditions. I'm grateful that now people are starting to open up and share their experiences with living with a disability because it enables everyone to open up and talk about it. There are so many experiences you have with a disability, where you're trying to measure up to what's expected of you. I did that all through my twenties. Then in my thirties, people started to come out more openly about their disabilities and I realized everybody has a problem. Herbs helped me overcome my disability in so many ways. It's still not perfect and I'll always have it, but I can manage it so much better with herbs.
Why do you run this business?
I run it because I realized that I can talk about my passion and people want to listen and it helps them the same way it helped me. I get that feedback all the time and that just empowers me to keep going. I'm really lucky because my great-great-grandma wrote down stuff about her childhood growing up on the trail. My family was a big family of traders from Red River and they travelled every year between Alberta and Red River so she wrote all about that. There was a lot of plant, animal, and cultural information in her writing. Without that I definitely wouldn't have this business the way that it is. So, I want to share my grandma with everybody. It brings me so much joy and there's something in my soul that tells me I am meant to do what I do.
Who is your inspiration?
My great great Grandma for sure. Marie Rose Delorme Smith, Métis midwife and herbalist. She was married really young and she didn't want to be married but arranged marriages were a thing at the time. She overcame that and then she had 21 pregnancies and only seven of her kids survived until adulthood. She overcame so much. She's not my inspiration because she had a hard or sad life, but because she was inspiring in the way that she was able to maintain her joy and interest in life and her culture. Enough to write a book about her memoirs and not make it all about her struggles but to focus on what makes life beautiful in Métis culture. Another inspiration would be my grandma Helen. She was so enthusiastic about the natural world. She loved teaching and sharing and it inspired me to see that.
What's your hope for the next seven generations?
My hope for the next seven generations is that we can reconnect to our own spirits and the spirits that surround us in the land, the animals, the trees, and the Earth, so that we can live in a proper way again – in a way that supports the Earth and supports us. We live in a web and when someone stands up out of the web and starts fraying the connections then everything goes awry. That's what we've done and we just have to get back to a place where we're living in balance. We can live here for another billion years if we're responsible about it, but we may only have another 30 years if we don't take care of our planet.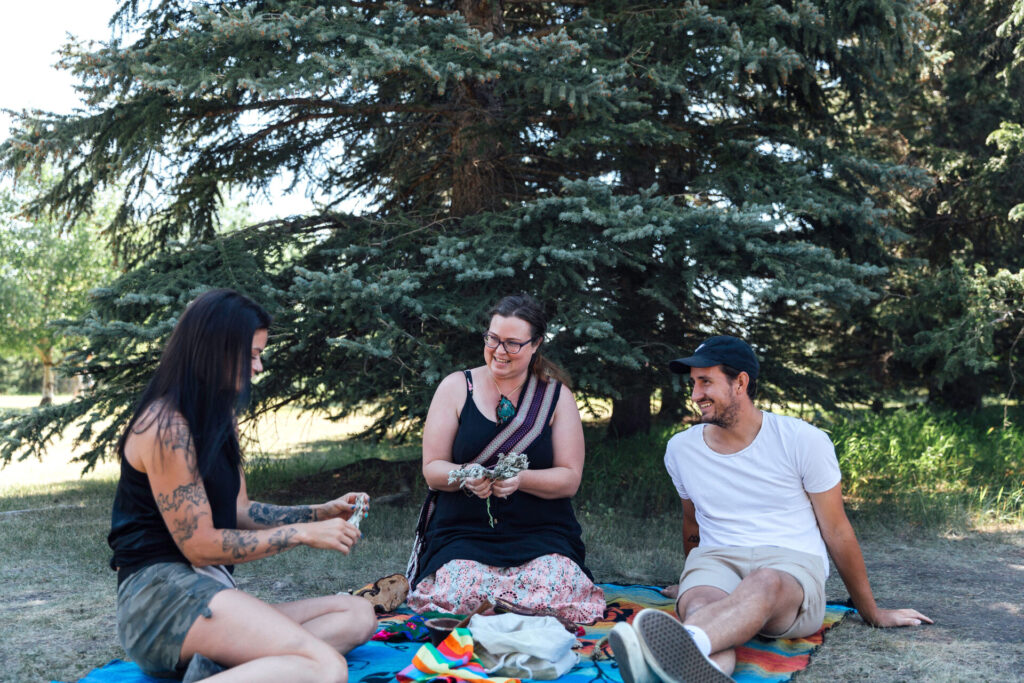 What's one thing you wish more people knew about your business, yourself or your community?
I wish that they knew that everyone is welcome and that we're a community who welcomes all different types of people. You don't have to be Métis; you don't have to be Indigenous. I get that question a lot from non-Indigenous people and I tell everyone to please come and learn about us.
What ITA resource is most valuable to you?
ITA has been amazing in so many ways. Helping with advertising, with photos and interviews like this has been so valuable. There are so many ways that they've helped me expand my reach and that is one of the biggest challenges with running a small business. They've been extremely helpful and I've really appreciated it.