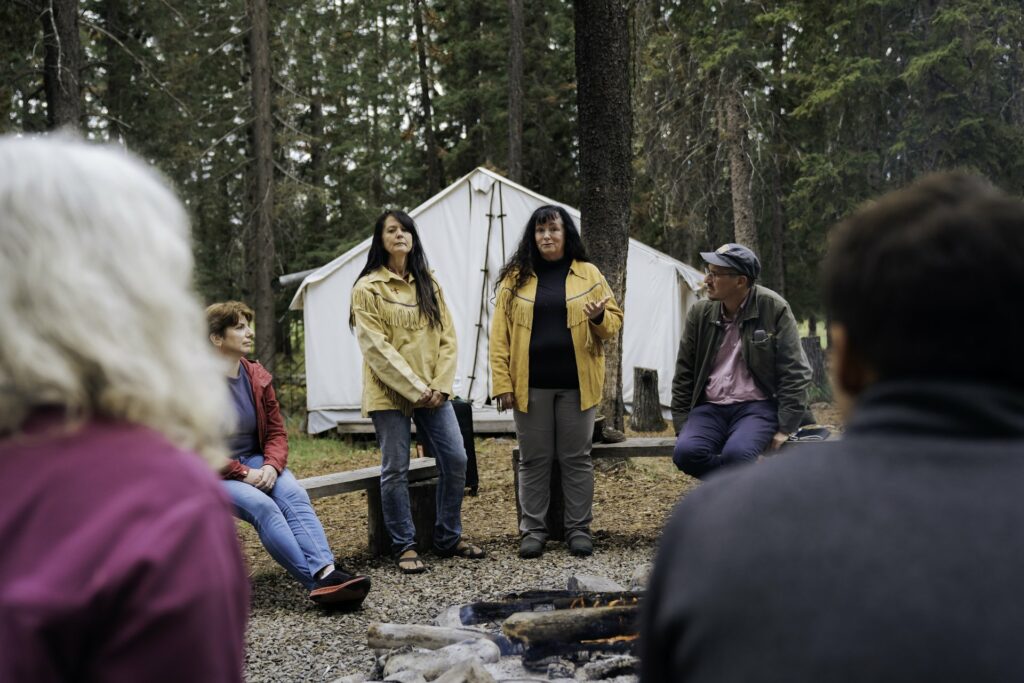 Help build the future of the ITA brand
We are hard at work developing a more robust brand for Indigenous Tourism Alberta to help support future marketing efforts. This brand will help us understand how we see ourselves and how others see us. It will guide the overarching story we share to sell Indigenous tourism to travellers, while remaining true to the diversity, history, culture and Protocol of Indigenous Peoples.
But to do this, we need help! This month, three sessions are being held to engage members of ITA and the community to gather thoughts on which direction the brand should go. This is not a traditional workshop. You will be working in small break out groups through an online platform and discussing provocative, non-linear questions that explore the brand from many angles and different paths to move forward. All information shared in this workshop will be kept confidential and anonymous.
So please help us determine the future of ITA by signing up for one of these sessions at this link.
Please consider joining using the registration link below. By participating you also have a chance to win an awesome Indigenous Box from an amazing member.
Two member workshops take place:
Tuesday, Feb. 22 from 4 – 7 p.m.
Wednesday, Mar 2 from 8 -11 a.m.
Click here to register for the ITA member workshop.
A workshop for members of the community takes place:
Feb. 24, from 8 – 11 a.m.
Click here to register for the community workshop.
A secure Zoom conference link and instructions will be provided to all participants prior to the meeting.
Your involvement will help shape the future ITA brand and Indigenous tourism story in Alberta, and we know you will find it an enjoyable and valuable experience.