Indigenous Tourism Alberta Cultural Awareness Training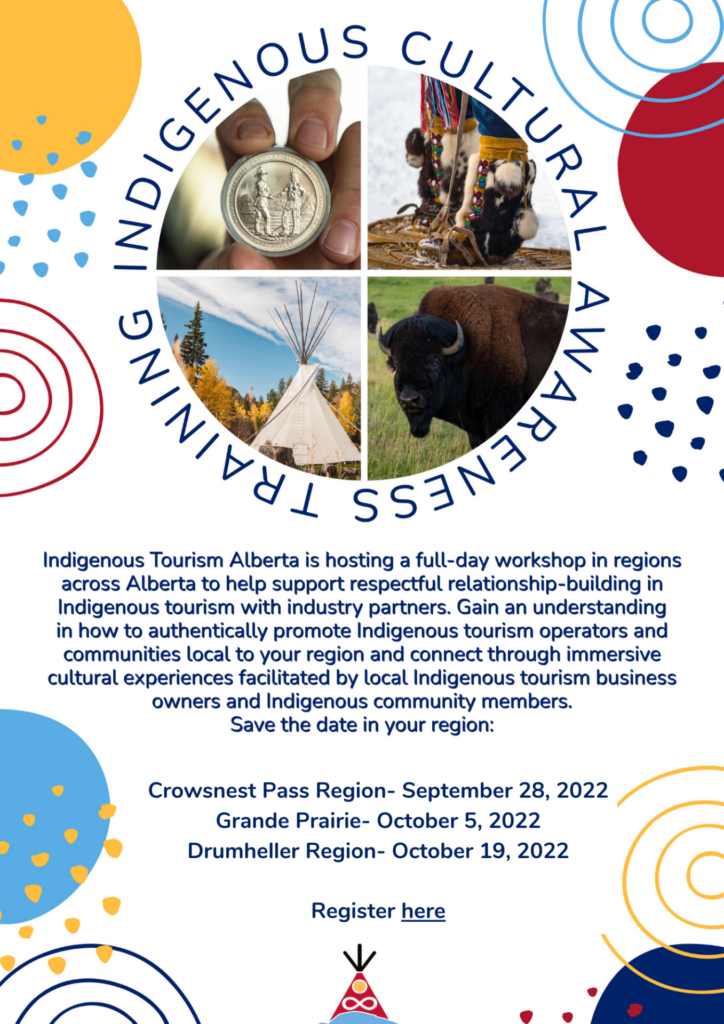 Indigenous Tourism Alberta is hosting Cultural Awareness Training in the month of September in your area. This training is a full day, no cost training aimed to help those working in the tourism industry broaden their understanding of Indigenous peoples, land and Indigenous tourism. ITA's Cultural Awareness Training takes participants through aspects of history, cultural understanding, with a focus on Indigenous tourism and responsibility in the promotion and best practices of authentic Indigenous tourism experiences. Knowledge is catered to the specific area each training is located in.
An extensive research process was undertaken to support the development of this program—connecting with both Indigenous community and tourism operators and DMOs to identify needs, knowledge gaps, and priorities. The intention of this program is to:
Help non-Indigenous stakeholders and tourism operators understand the history and cultural diversity of Indigenous communities in Alberta;
Promote respect, responsibility, and reciprocity as a foundational approach to relationship building between Indigenous communities and businesses and non-Indigenous tourism partners for the benefit of both.
There will be more training in January, and February in Calgary and Edmonton.