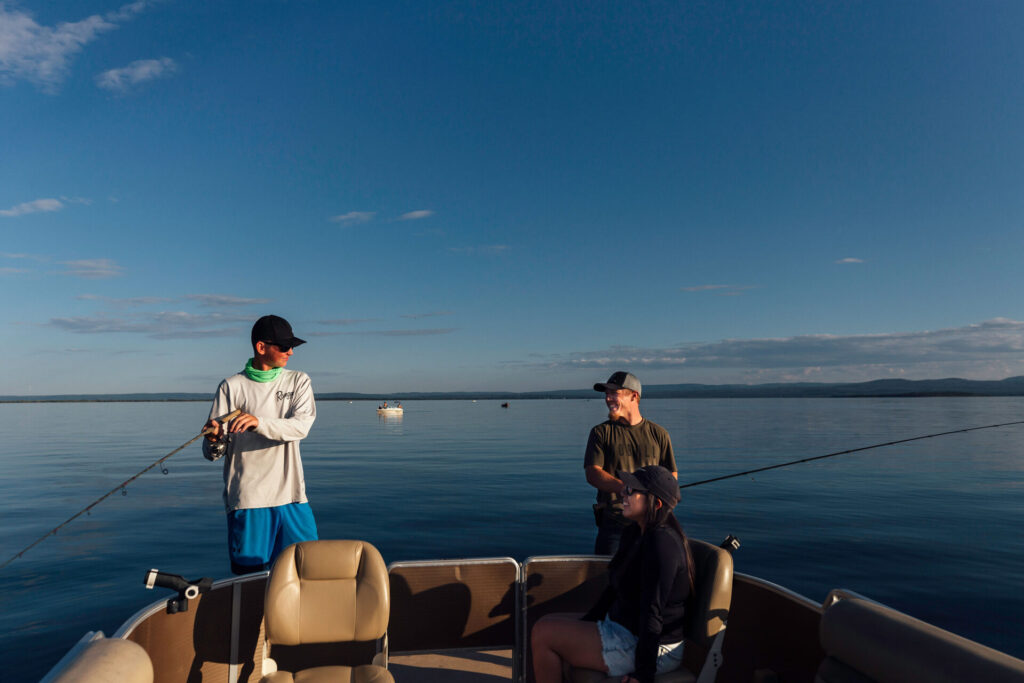 From being the first to offer guided fishing tours to bringing families together, this business owner says "it's so special"
Slave Lake Fishing Tours
Entrepreneur Profile of Joshua Courtorielle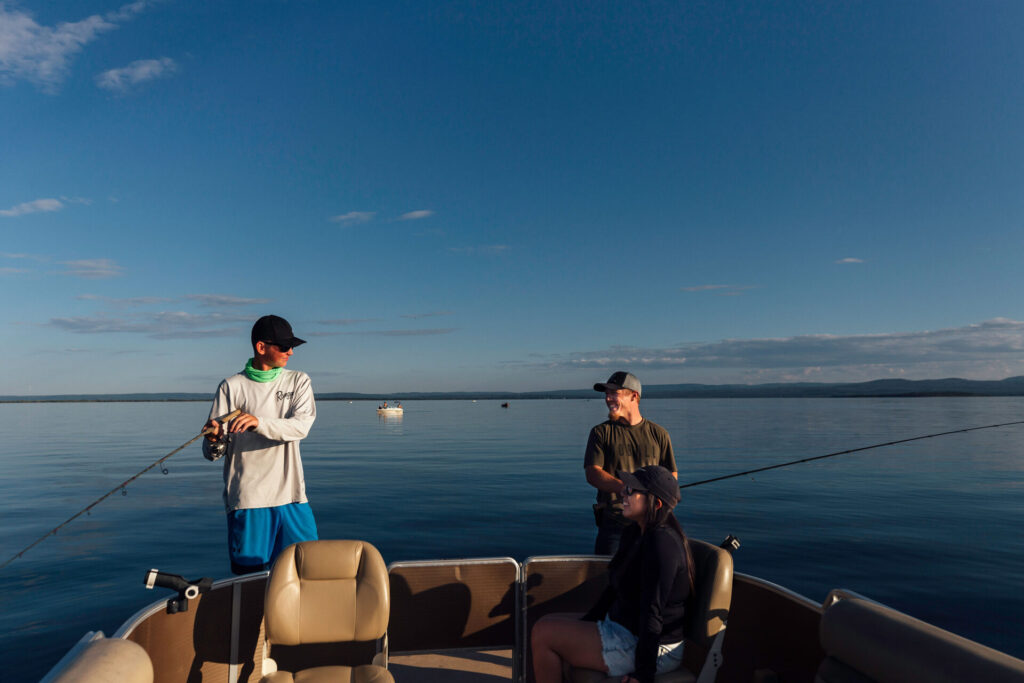 What's your name and where are you from?
My name is Josh Courtorielle and I am from Slave Lake, Alberta.
Describe your business in one sentence.
We provide fishing tours for the public – whether you are a beginner or an expert we are happy to take anyone out fishing.
What's the biggest challenge in running your business?
I would say cooperation from Mother Nature. The lake is really big, so when the wind picks up it can get pretty rough out there. Wind is normally the biggest concern but rain can also cause problems. Some people don't mind fishing in the rain but people will still cancel if it's raining as well.
What's the best moment you've had with your business?
There are several best moments. I'd say the top moment is reading people's comments, whether it's on Google or on our website itself, saying how they had a great time and including my son in that comment by saying he was wonderful and good to deal with, that's pretty satisfying.
What part of your business are you most proud of?
I think just being able to give people this experience. We target family fishing so when you get that look on a kid's face and the mom or dad is so happy that his son or daughter is catching fish, that makes me really proud. It's getting these people out here who normally wouldn't go and experience something like that normally, that is so special.
Why do you run this business?
It's something that we do anyway. We were doing it so much. We'd just meet random people and take them out fishing and people just kept telling me that I should be charging for this so we started it up. No one was really doing it in the area. A couple of guys started afterwards, but we were the first to offer guided fishing tours in this area.
Who is your inspiration?
I don't have a specific name. It's just basically some local businessmen here. When talking with them, they kind of just put the idea in my brain by saying, "Why don't you just take a step and start a business yourself?" I appreciated the support and encouragement in the local business community. It's easy to think things like that aren't possible but then once you realize how easy it is, it is so worth it. I think a lot of people should be working for themselves.
What's your hope for the next seven generations?
Well bare minimum is to keep doing what we're doing. To have access to all of these lakes. And then hopefully to rewind things a little bit and go back to the older days. As we keep going here, we get more and more regulations put on everybody, and I get it for sustainability, but there's got to be a breaking point. More and more lakes are shutting down, we're allowed to keep less and less species out of the lakes, so there's got to be a way to renew all of that and get it back to where it used to be.
What's one thing you wish more people knew about your business, yourself or your community?
I think mainly it's just how close we are to people. They don't realize that this service is available and it's in their backyard. People don't need to go to Ontario or British Columbia to fish, it's right here in Alberta. I grew up here and I've taken for granted how nice of a place Slave Lake is.
What ITA resource is most valuable to you?
The advertising because I get a lot of people saying they found us through ITA and they're often surprised to know we even existed.