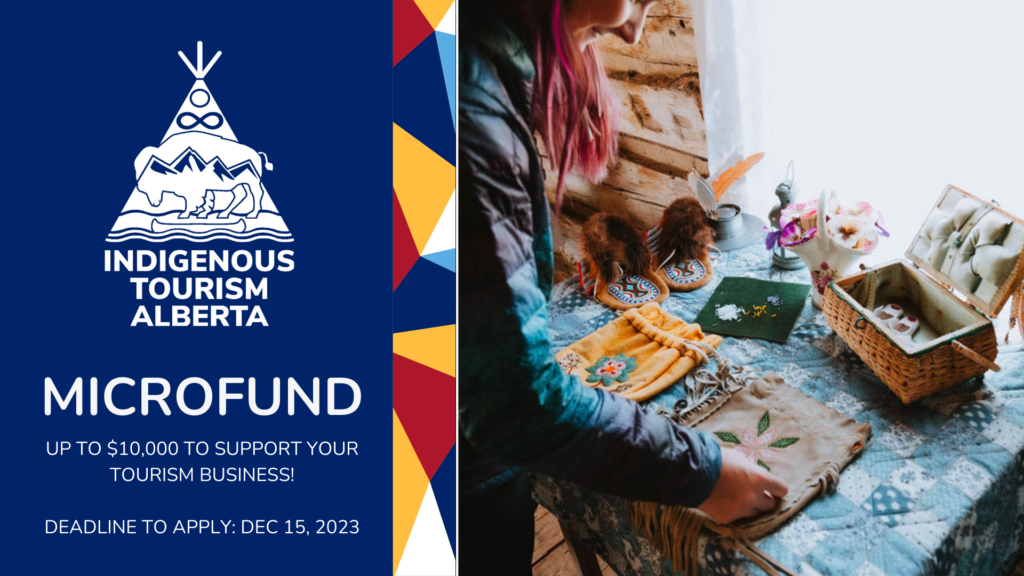 ITA MicroFund (2023-24)
The ITA Microfund, made possible by Indigenous Services Canada (ISC), is exclusively available to Indigenous Tourism Association (ITA) members to apply for up-to $10,000.
Who Can Apply
The ITA Microfund welcomes applications from all ITA members. This funding initiative is designed to support the acquisition of small capital items. We strongly encourage members who are in the In-Development, Visitor Ready, and recently Market-Ready stages to apply for resources that can enhance their market readiness and further their business development.
What's Covered:
This fund supports the purchase of small capital items essential for your business, with eligible expenses incurred between April 1, 2023, and March 31, 2024. Eligible expenses include technological needs (computers, software etc.), website development for enhancing your online presence and incorporating booking systems, equipment, and other small capital items that improve daily operations or contribute to the development/enhance your tourism experience.
Technological Expenses: computers and other digital equipment essential for daily business operations, and software.
Website Development: to enhance your online presence, including the integration of an online booking system.
Equipment & other small capital items: important items required for day-to-day business operations and/or to enhance or develop your tourism experience.
How to Apply:
Applicants have the flexibility to submit their application in writing, video or audio recording, or PowerPoint presentation. Applications should answer all the questions outlined in the application form.
Fill out the application form and save it to your computer
Key Dates:
Applications Open: November 1, 2023
Application Deadline: December 15, 2023. If you would like feedback on your application from and ITA Team Member, please be sure to apply by November 24, 2023
Decision Date: January 31, 2024
Funds Distributed by: February 15, 2024
Final Report & Receipts Due: April 15, 2024