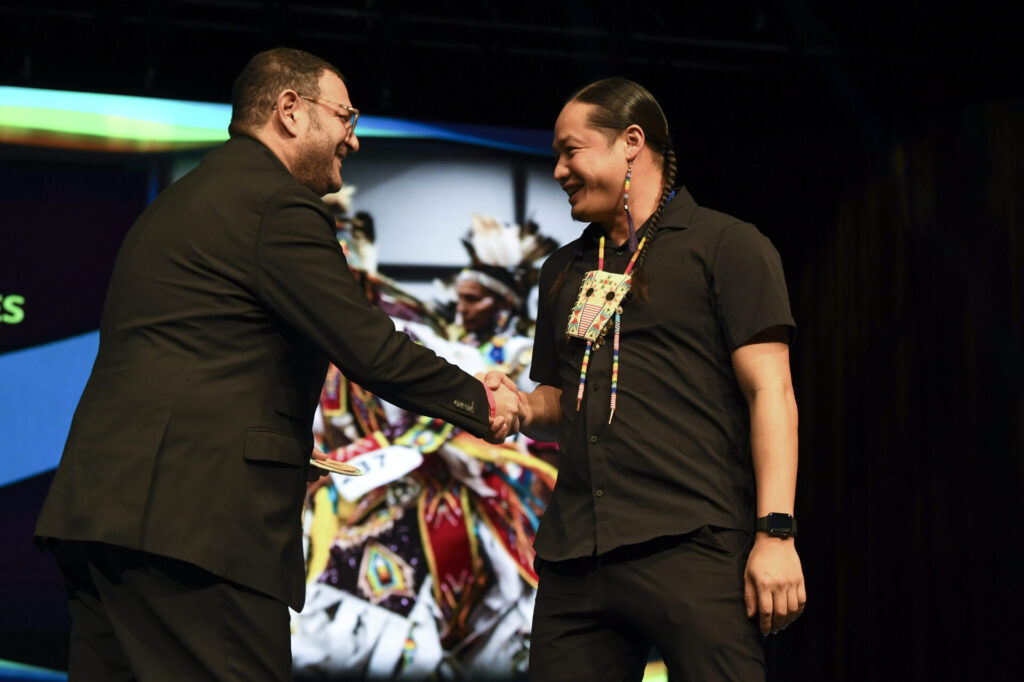 Nominate a business for the CITE Awards
The Celebrating Indigenous Tourism Excellency (CITE) Awards celebrate and honour Indigenous tourism business owners/operators who have made an impact and created change and growth within the Indigenous Tourism Industry in Alberta. The winners of the awards will be celebrated at the ITA Gathering, held December 5-7 at the River Cree Resort and Casino for the Awards Gala Evening, December 6, 2022.
Nominations are now open for 2022's winners here. Applications are due November 15, 2022.
The categories include:
Most Improved Business
A Indigenous tourism businesses that has significantly improved its market readiness, allowing for a stronger business opportunity and increased its ability to meet and exceed consumer and travel-trade expectations.
Most Improved Marketing Initiatives
Indigenous tourism business or organization that has planned and activated an effective marketing campaign or program showing real results towards specific goals using any or all of paid, earned, shared or owned media.
Leadership Award
A representative of an Indigenous business or organization who inspires those around them in the way they represent their culture with visitors, who leads by example and who provides guidance and mentorship to those also looking to find their path towards representing their culture to visitors and guests.
Partnership Award
Jointly awarded to an Indigenous tourism business or organization and an ally tourism business that has developed a new partnership approach toward a tourism experience. It is awarded to a partnership that, through mutual cooperation, shared leadership and resources, has demonstrated impact and influence within the Indigenous tourism industry and has led to the growth of Indigenous Tourism.
In keeping up with oral traditions, you may submit a video application answering the following questions, up to 5 minutes long.

Please note that businesses must be active ITA Members to be nominated.