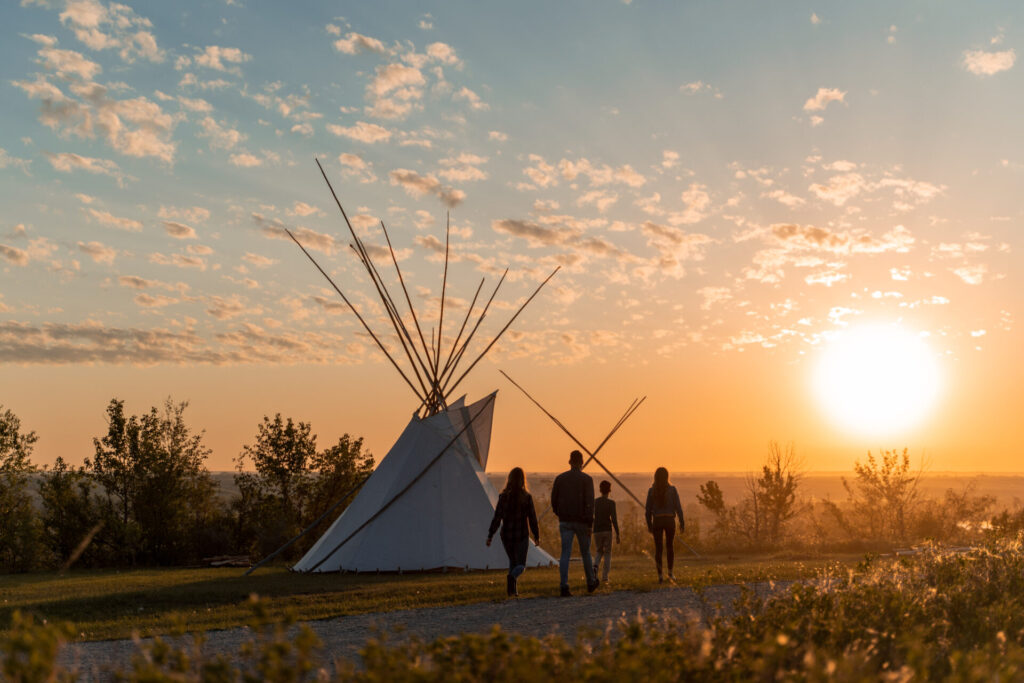 The ultimate Alberta Indigenous experiences | Come Walk With Us
Amid the stunning natural beauty of the Canadian province of Alberta are vibrant, timeless and diverse Indigenous cultures that will open your eyes to new ways of seeing the world.
Northern Alberta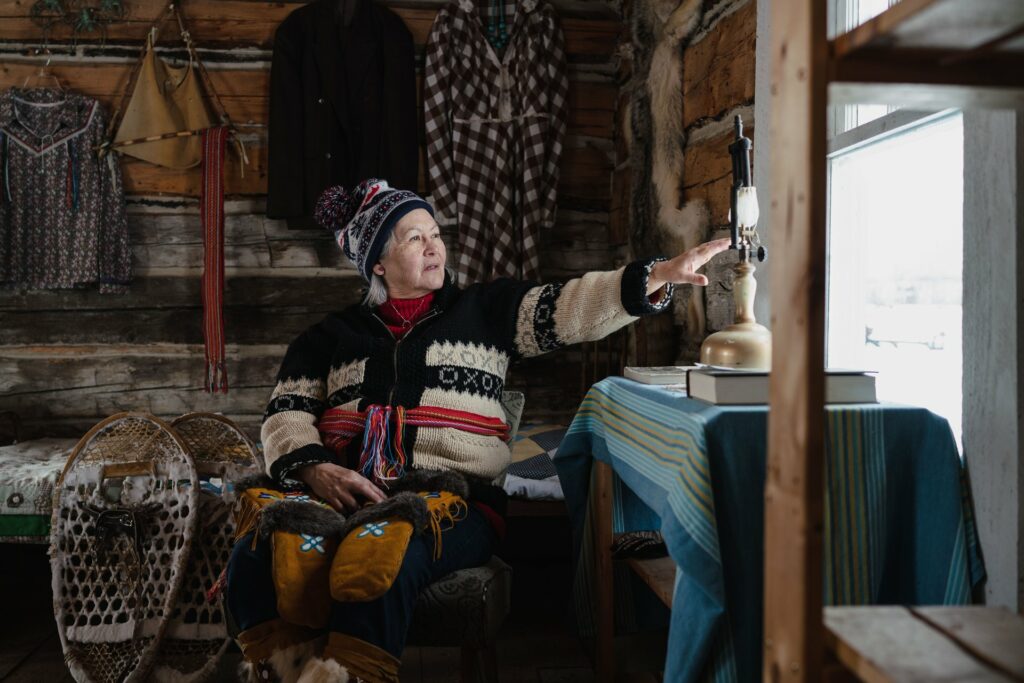 Built on the original river lots of Métis settlers to this region in the late 1800s, Métis Crossing is home to Alberta's first Métis cultural interpretive centre. New to the centre is The Lodge, a boutique hotel on the property, and the Vision, Hopes and Dreams Wildlife Park that offers tours of herds of elk, bison and a rare herd of white buffalo. Drop in for a cultural tour or camp in a replica fur trapper tent. For an immersive Indigenous journey, book the Victoria Trail Voyageur Experience. You'll take an interactive tour of Métis Crossing, including learning to set a beaver trap, sampling dried bison and dancing a Red River jig (it's not a real Métis party until the jigging starts). Your costumed interpreters will walk you through the historical village, and teach you to weave a Métis sash at a loom. Then, settle into a voyageur canoe for a paddle, just like fur traders did for hundreds of
years. To finish, you'll tour Victoria Settlement, a former fur trade fort.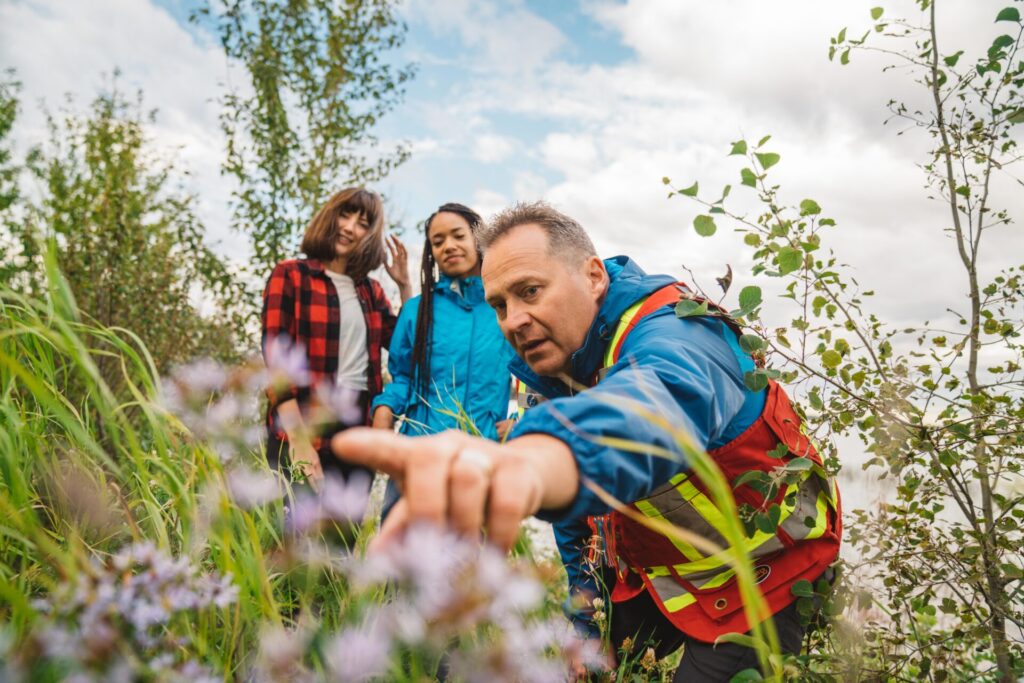 Talking Rock Tours is Alberta's first geoeducational hiking and sightseeing adventure company! They conduct educational small group tours while exploring some of central Alberta's geological wonders. They share its natural history and Indigenous storytelling to create a truly unique holistic experience. The three main takeaways from every tour is science for the mind, stories from the heart, and history of the land. The Geo-Explorers will find themselves inspired on many levels once they fully appreciate what they are about to see because every rock and stone has a story to tell. Rediscover your backyard today with the Edmonton River Valley and Elk Island National Park Discovery Tours. In addition, there is the Badlands, Edmonton Oil & Gas, and Nordegg Discovery Tours that are offered as a "Guide for Hire" experience at this time.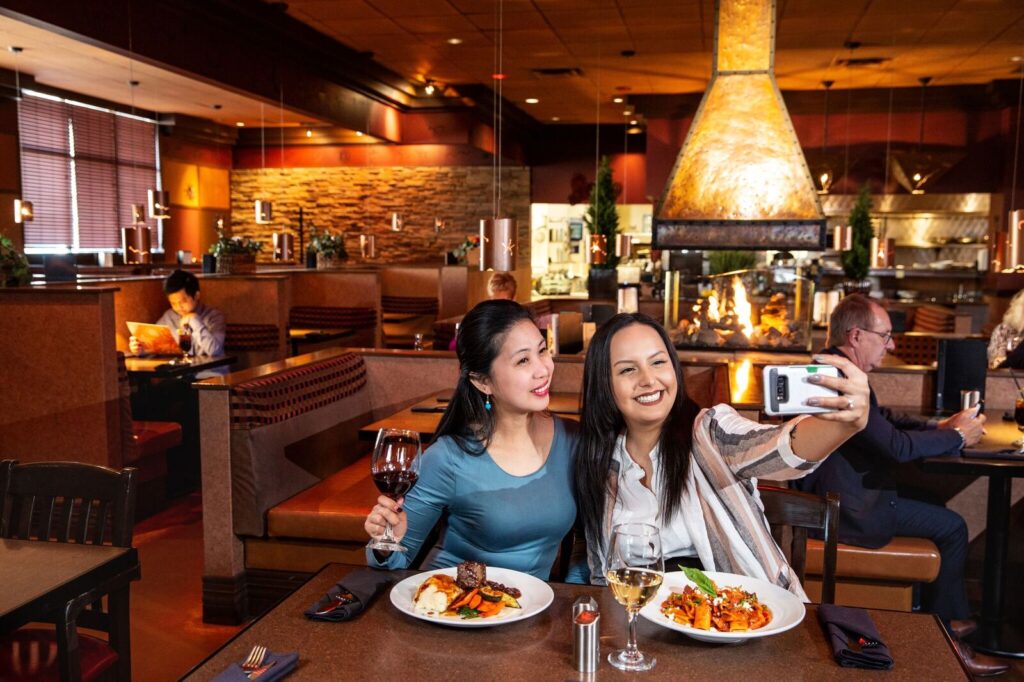 Gather around the communal fire and savor Indigenous-inspired foods made with local ingredients at Homefire Grill. Their Indigenous driven menu features foods from land and sea, cooked over an open flame. Their fire-roasted regional cuisine and open kitchen concept take you on a culinary journey testing all of your senses. Watch the chefs prepare local ingredients, enjoy the aroma from the flames and taste the bold, smoky flavors from the perfectly cooked dishes. Cozy up next to the fire with a glass of red or enjoy a scintillating dessert to top off your meal. For intimate social gatherings or business events, our private dining room offer the perfect ambiance for gathering. Experience our West Edmonton restaurant and fire to table cuisine that celebrate the native cooking spirit of Canada.
Central Alberta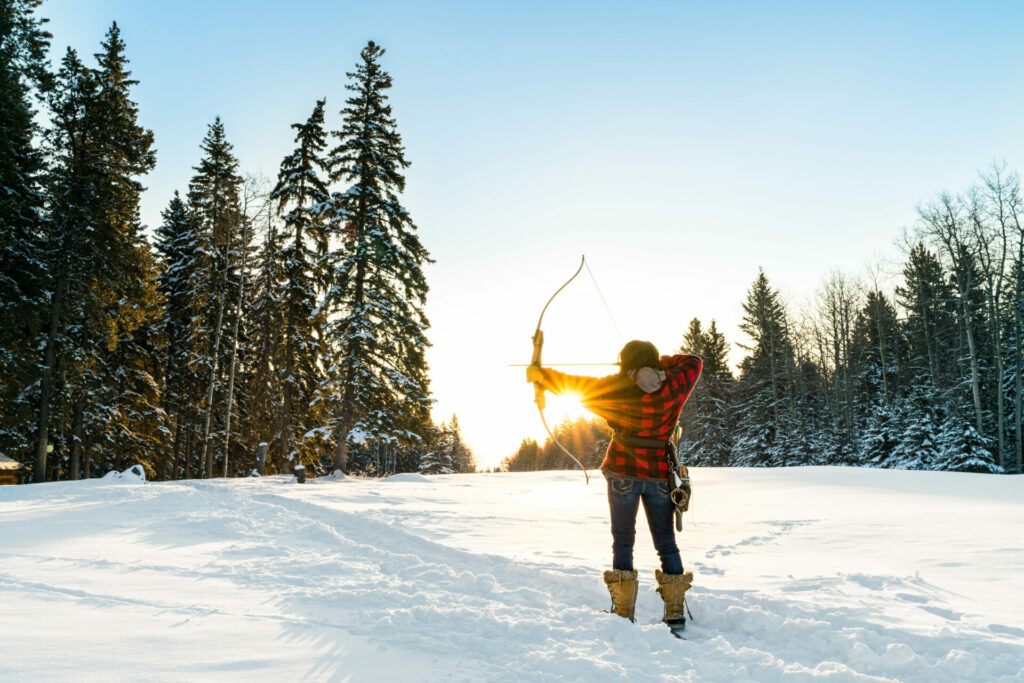 Painted Warriors Indigenous Outdoor Experience is now open! Experience the traditional and modern day lifestyle of the Cree and Saulteaux people, skills such as animal tracking and snowshoeing, horse riding, archery and many others. Painted Warriors is an Indigenous outdoor adventure company located one hour northwest of Calgary. The facility is on an 82 acre ranch on pristine forest land in the foothills of the Canadian Rockies. There are 1 day to multiple day tours with accommodation available. Spend the night in authentic Métis style trappers tents, and wake up to the extraordinary view of the Rocky Mountains.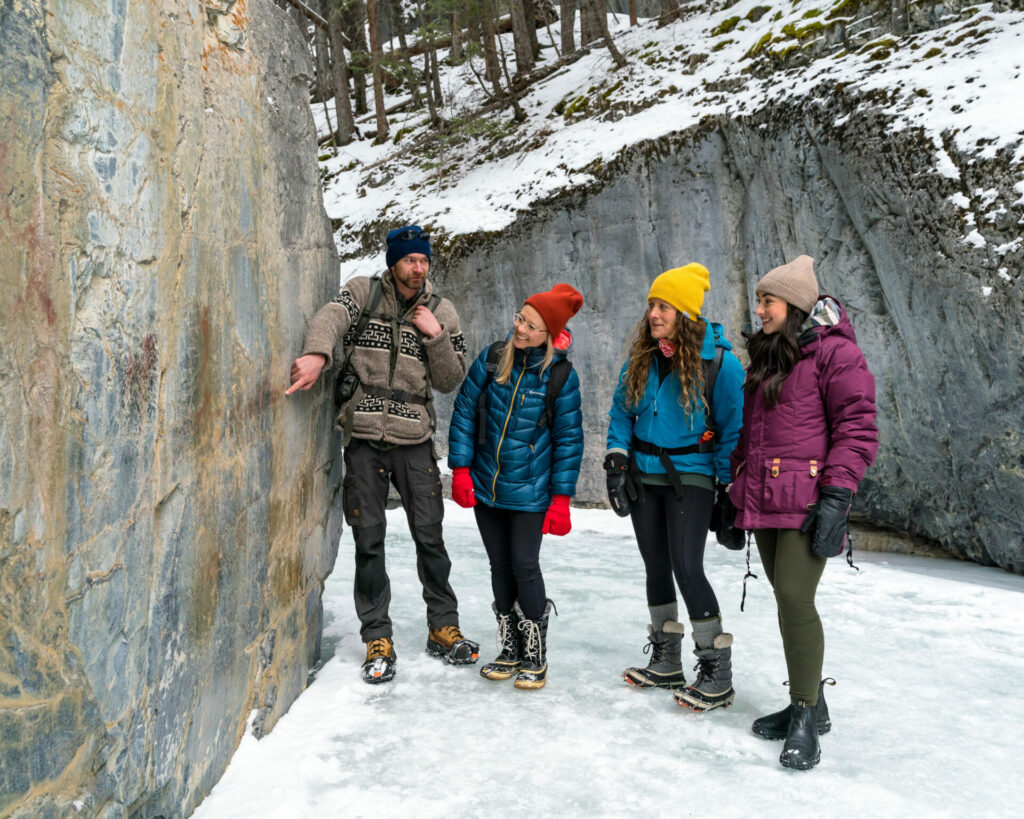 It's an eye-opening experience when you take a walk in a mountain meadow or through the forest with Brenda Holder. She can point to and identify any plant, tree or bush and tell you how it can be used to make something crucial to survival – a fire cider for a flu or cold, a food source or a fire starter. Holder, operator and owner of Mahikan Trails, is following in the footsteps of her family lineage as a Cree guide of the Kwarakwante people of Jasper, Alberta where she grew up. Passing along her knowledge is part of her passion for supporting Indigenous tourism for which she has won many distinctions. Holder offers several workshops, including her medicine walks, designed to educate people about how her ancestors survived off the land for millennia. Over two days in the hands-on workshop guests learn how to identify a variety of plants and learn how to make simple medicines.
Southern Alberta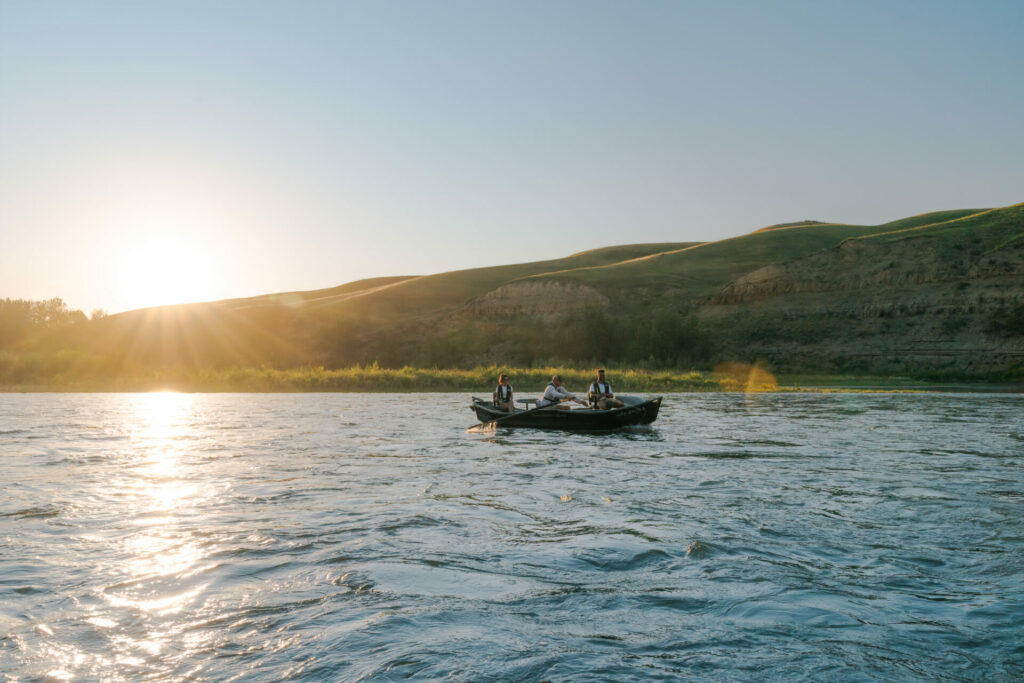 Drift Out West Fly Fishing offers guided fly fishing trips on the Bow River near Calgary, Alberta, or on one of Alberta's pristine mountain streams. Choose one of three trip packages, or customize an experience of a lifetime. Indigenous owned and operated, this experienced guide will share his experience and passion for fly fishing with beginners and seasoned experts alike. There's nothing like the thrill of a perfect cast and the excitement of boating your first fish or that monster you've dreamed about. Book a day with Drift Out West to get your fly fishing fix!
Redwood Meadows Golf & Country Club
With extraordinary mountain vistas, this 18-hole championship golf course west of Calgary has full golf services including a clubhouse, restaurant, club rentals and practice facilities. The area is surrounded with birds and wildlife.
The Rockies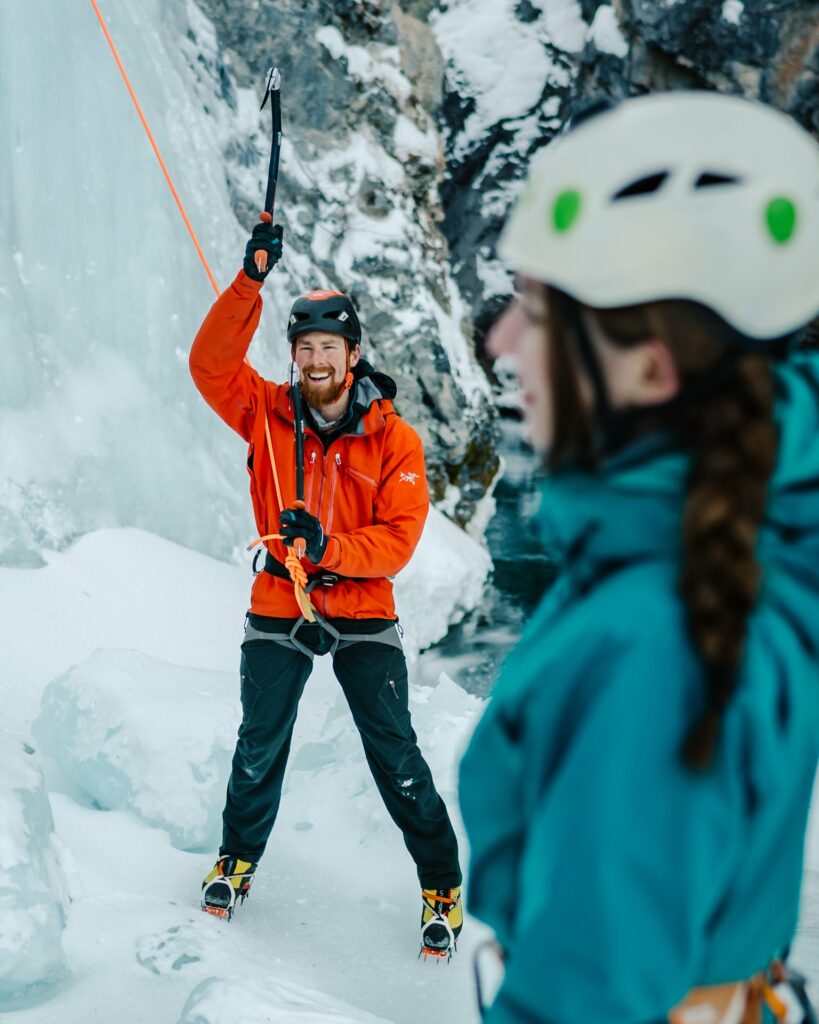 Girth Hitch Guiding thrives on introducing outdoor enthusiasts – from beginners to experts – to the beautiful mountains through Via Ferrata climbing and everything rock-related. Their approach to guiding strives to bring the best out of everyone they work
with. They believe that mountains are not something to be conquered but rather ancient friends to discover and experience. As the principal owner of Girth Hitch Guiding and a proud Métis man, Tim Taylor's heritage is aligned with the stories and legends of the
David Thompson Corridor and his passion for the mountains he calls home is rooted in his Cultural background. Join Tim and his
team to find the sweet spot where challenge and growth come together to offer profound opportunities for personal development. At Girth Hitch Guiding, they embrace failure and success while fostering safe and meaningful experiences in the mountains.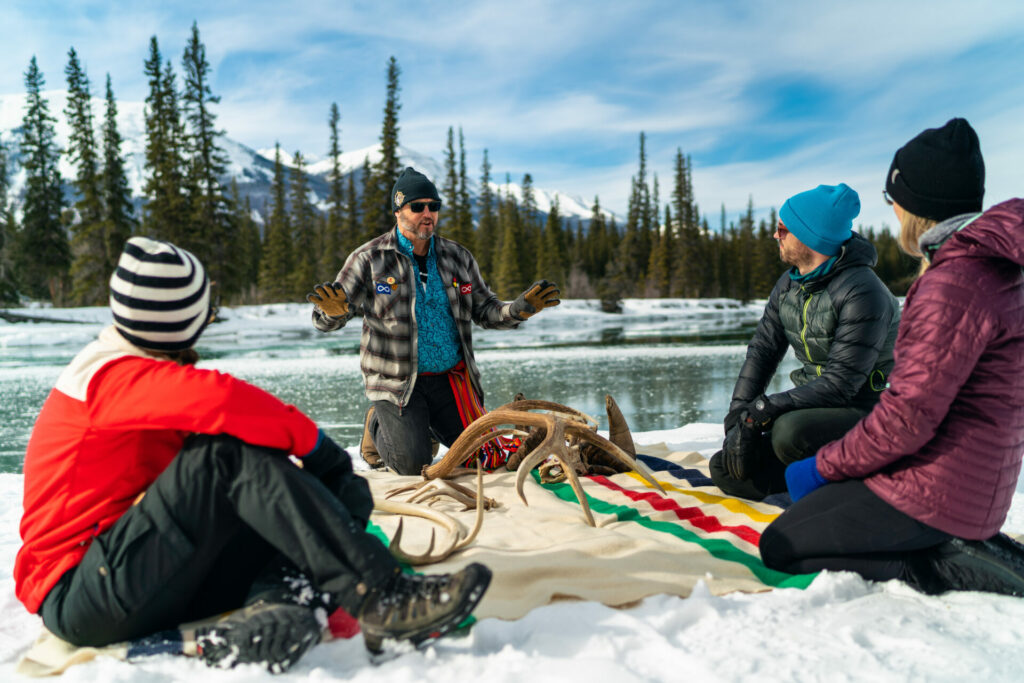 For thousands of years, Indigenous people have traversed through these mountains, creating routes used to trade between the
different communities living on either side of the divide. The advent of the Fur Trade, saw them continue to do so, with many
of them acting as guides to the European traders. Now, more than 200 years after the first Europeans were shown the way through
the Rockies, the Jasper Tour Company continues to do the same. Following in the footsteps of those who came before, the
Jasper Tour Company will take you out in search of experiences generally only found on the periphery of our daily lives. The Jasper Tour Company will treat you to a memorable pioneering experience that will help you build more of your own excellent history. The mountains provide the setting. They provide the guide. Without you, there can be no adventure.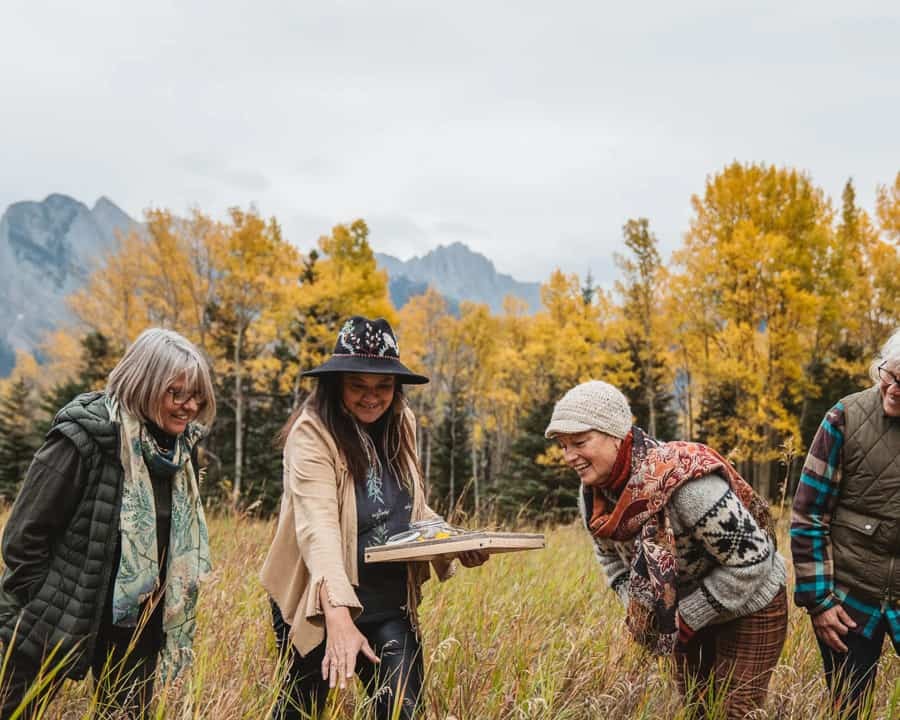 Warrior Women offer drumming shows to those traveling all across the Globe. Having performed over 300 shows,
Warrior Women will not leave you disappointed. Join Jasper's local Knowledge keeper for performance shows, workshops, tours, guided experiences, training and much more. If you are looking to be moved by the heartbeat of mother earth, hear the stories
of the land and listen to legends of the Cree people that will stay with you forever, the Warrior Women is the group for you.
Feeling inspired? Here are some itineraries!
Come Walk With Us
Explore Four days in Banff and Calgary
Escape into the mountains with these Indigenous experiences and open your eyes to a whole new world.
Come Learn With Us
Explore Three days in Jasper and Edmonton
Get ready for the perfect getaway with these Indigenous experiences and adventure further into the outdoors.