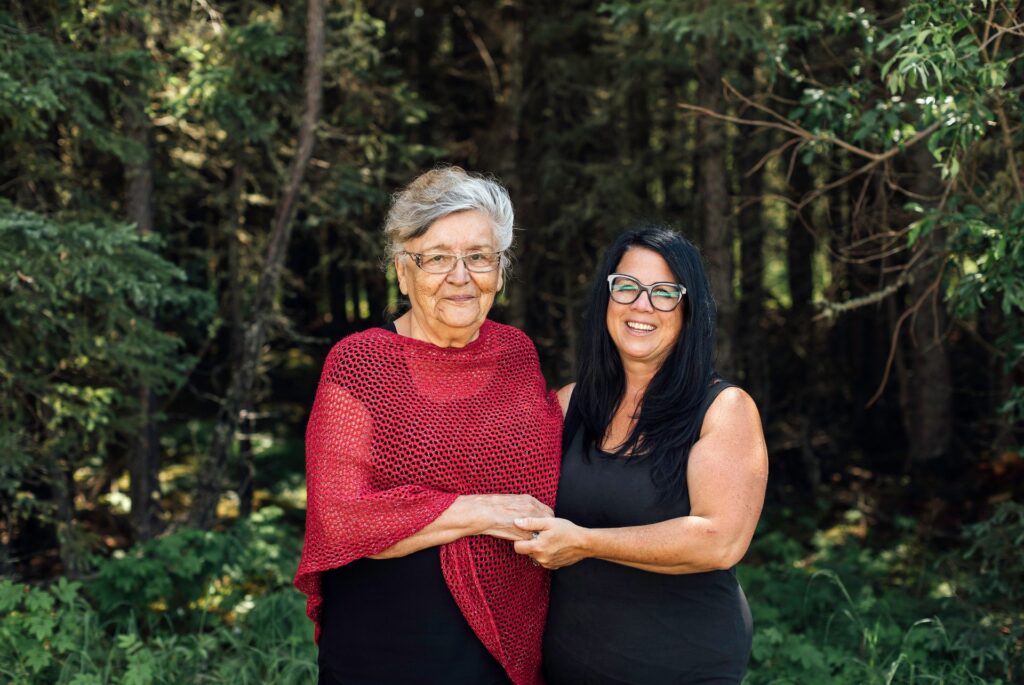 Fund program supports 34 ITA members building their Indigenous tourism dreams
New tipi accommodations. The creation of a snowshoe experience on the land. The building of a new learning lodge.
These are just a few of the exciting projects that ITA supported through the ITA MicroFund in 2022. Through a unique partnership between ITA, Prairies Economic Development Canada and Travel Alberta, 34 ITA members received $400,000 in funding to help build their tourism businesses.
As a sign of the vibrancy of the Indigenous tourism industry in Alberta, the program received more than 50 applicants seeking more than $1.8 million in projects — a total that was more than four times higher than available funding. Of those, 34 were ultimately chosen to receive grant support. Applications were jointly graded by ITA and Travel Alberta with priority consideration given to projects that included the following:
Product development or the enhancement of tourism experiences.
Destination development.
Support for the Indigenous tourism sector.
Those from businesses or organizations of strategic importance to the tourism sector in the region.
Contribute to the economic development of a region.
Contribute to job creation in the region.
Take place in a tourism-dependent community/region, including projects supporting downtown cores.
The ITA MicroFund is not a loan program. The money does not have to be paid back. This support means these ITA members get a boost in building their businesses and moving closer to their entrepreneurial dreams.
Other recipients plan to use the fund to develop tourism strategies across communities, develop new outdoor experiences, build new wellness centres and develop partnerships for the creation of new tourism experiences, to name a few.
Here is a full list of the recipients of the ITA MicroFund in 2022-'23:
Aurora Borealis Indigenous Village (North East)
Bert Tallman (South)
Bird Dreams (Edmonton area)
Blackfoot Confederacy (South)
Buffalo Rock Tipi Camp (South)
Charm City (Edmonton Area)
DH RANCH (Dodging Horse Ranch) (Calgary Area)
Dry Canyon Collectables (Central)
Earthcode Enterprises Ltd (Rockies)
Edmonton Aboriginal Senior centre (Edmonton area)
Girth Hitch Guiding (Rockies)
Grant Berg Gallery (North West)
Hideaway Adventure Grounds (North East)
Indian Trail Adventures (Rockies)
Kookums creations (Edmonton)
Mahikan Trails (Central)
Many Guns Ranch (South)
Moonstone Creations (Calgary area)
Nakota Tipi and Ryder Style Crafts (Rockies)
Native Wild (Edmonton area)
Ochitow Lifestyle & Design (Rockies)
Painted Warriors (Central)
Pale Horse Tipi Camps (South)
Pei Pei Chei Ow (Edmonton area)
Tee Pee Treats Indigenous Cuisine (Edmonton area)
Warrior Women (Rockies)
Wase Saba Experiences (Edmonton area)
Water Spirt Spa & Retreats (North East)
Western Indigenous Education Consortium (Edmonton area)
Western Wilderness (Central)
Whiskeyjack Art House (Edmonton area)
Wild Horse Ranch (Central)
Wild Woods Conservation and Education Centre (North)
WITA (North East)